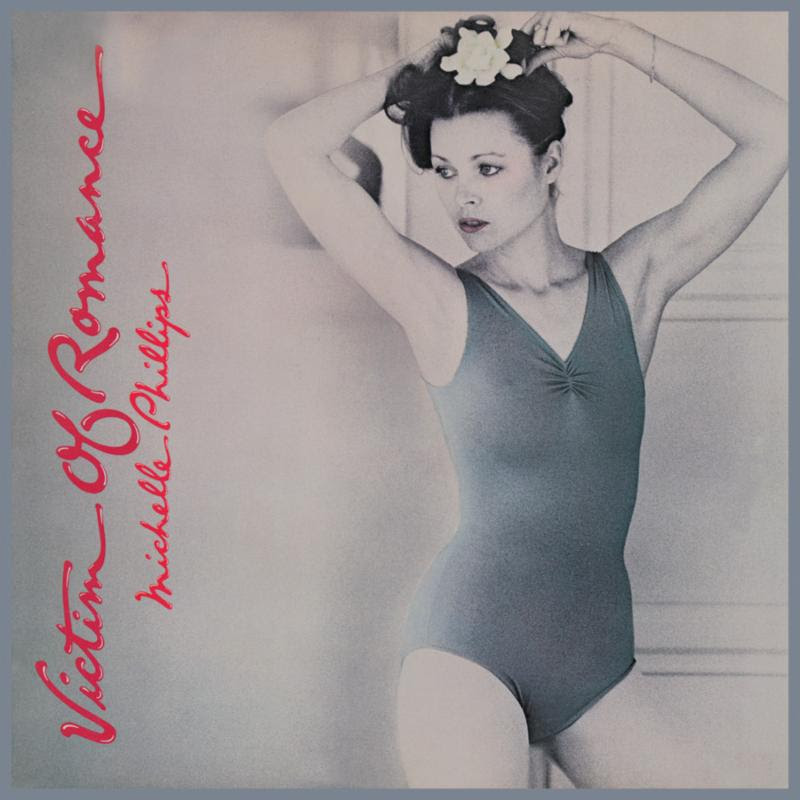 The first and only solo album by Michelle Phillips, formerly of The Mamas and the Papas, Victim of Romance, will be reissued on June 1 by Real Gone Music. The album was released on A&M Records in 1977, long after the group had split up, and was produced by Jack Nitzsche.
The expanded edition includes three outtakes, making this release the only complete collection of the collaboration between Phillips and Nitzsche.
Pre-order the CD here.
Pre-order the LP here.
According to a press release for the reissue, "During the 1960s as an original member of the Mamas and the Papas…Phillips enjoyed singing lead vocal on that supergroup's smash rendition of 'Dedicated to the One I Love.' That performance planted a seed that took root some 10 years later. But first, after the group permanently disbanded in 1971, Michelle continued her pursuit as an actress, appearing in such films as Dillinger and Valentino before going on to television series fame in the 1980s-'90s on Knot's Landing."
In 1976, however, the release continues, "Michelle took a brief break from her rising acting career to return to the recording studio as a solo performer following a pair of singles produced by her ex-husband and Mamas and Papas leader John Philips and A&M Records co-owner Jerry Moss. Working with legendary producer-arranger Jack Nitzsche (Neil Young, the Rolling Stones, and many others), Michelle enjoyed collaborating on an album that evoked the Phil Spector sound, which Nitzsche helped to invent while also creating a modern '70s pop sound with such catchy tunes as 'Aching Kind' and 'Victim of Romance' (both penned by John 'Moon' Martin") plus a Bee Gees cover ('Baby As You Turn Away') and original compositions by Michelle ('There She Goes') as well as John Phillips ('Trashy Rumors'). A potent remake of Doris Troy's 'Just One Look' predates the Linda Ronstadt hit while 'Where's Mine?' displays the wink of humor often present in Michelle's musical performances."
Related: Watch a classic video from Mama Cass
The original 10-song A&M album release from 1977 has only ever seen a pair of verbatim Japanese CD releases and a long out-of-print domestic edition. Now, for the first time ever, a trio of originally unissued outtakes from the Victim of Romance sessions are added for an expanded edition offering the complete Michelle Phillips-Jack Nitzsche output.
The rare tracks include a romantic remake of Michelle's self-penned "Guerita," "Practice What You Preach," and another slow-burn Bee Gees' ballad, "Had A Lot of Love Last Night."
Listen to the title track from Victim of Romance

Latest posts by Best Classic Bands Staff
(see all)