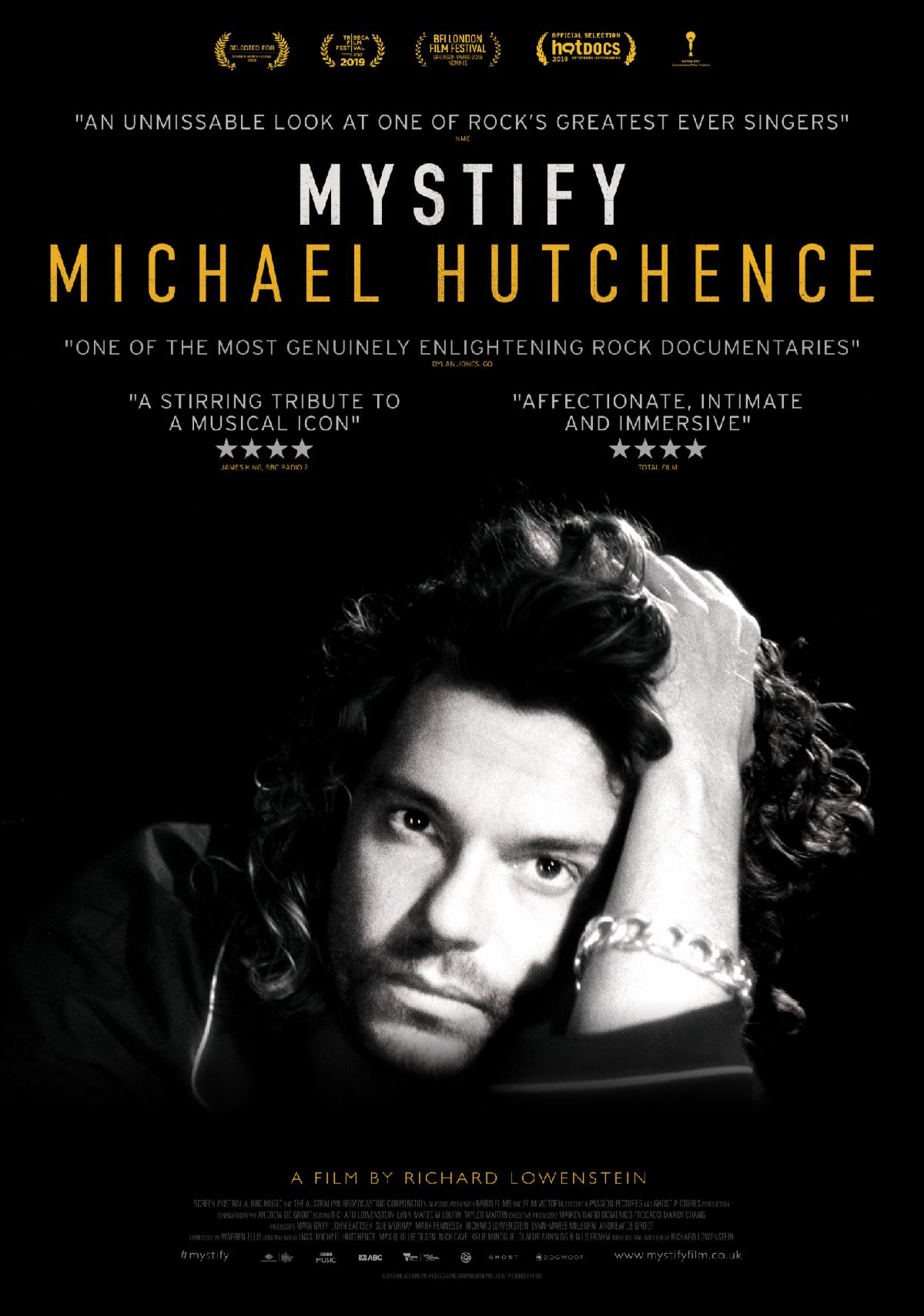 Several years after it was first announced, a feature-length documentary about the life of INXS lead singer Michael Hutchence is finally coming to home release on March 31 via Shout! Factory. Mystify: Michael Hutchence played in U.S. theaters for one night only, on Jan 7.
Extensive special features are included with the Blu-ray™ and DVD releases, providing over an hour of additional scenes not in the feature film.
The film is directed by Richard Lowenstein, a close friend of Hutchence who directed many of INXS' music videos including "Need You Tonight," "What You Need" and "Suicide Blonde."
Watch the trailer below.
From the Oct. 16 announcement: "Deftly woven from an extraordinary archive of rich imagery, Michael's private home movies and those of his lovers, friends, and family, the film delves beneath the public persona of the charismatic 'Rock God' and transports us through the looking glass to reveal a multifaceted, intensely sensitive and complex man.
"A violent event strikes Michael and changes his life forever, fracturing his sense of self and robbing him of his connection to life. Made vulnerable, he is unable to navigate the complex challenges he faces moving forward and he has little defense against the onslaught of tabloid press that descends upon his world. Amidst the encroaching darkness, Michael's new-born daughter, Tiger, becomes his one bright light."
Watch the Mystify: Michael Hutchence trailer
Its name comes from the title of a 1987 song from the band.
The documentary played several film festivals. In its review, the Hollywood Reporter called it "essential viewing for the subject's fans: a tender portrait of the man's highs and lows that sheds new light on the broken years."
Surprisingly, of the dozens of singles the classic rock band released in their native Australia, only one reached #1: 1984's "Original Sin." (Six others reached Top 5 there.) They had their U.S. breakthrough on their longtime label, Atlantic Records, with 1985's "What You Need," which reached #5. Things took off when the band delivered the Kick album in 1987. Starting with lead single "Need You Tonight," the album had four straight smash hits off the album. "Need You Tonight" became the band's first – and only – #1 U.S. pop hit. The follow-up, "Devil Inside," reached #2. "New Sensation" hit #3 and "Never Tear Us Apart" peaked at #7.
On November 22, 1997, Hutchence was found dead in a Sydney, Australia hotel room. He was just 37 years old.
Related: Our story on "Devil Inside"
In addition, INXS's legendary 1991 Wembley Stadium concert played in theaters for the first time last fall. The show, INXS Live Baby Live, has been fully restored from the original 35mm print to create a new widescreen 4K Ultra HD version. It, too, will likely receive home release.

Latest posts by Best Classic Bands Staff
(see all)