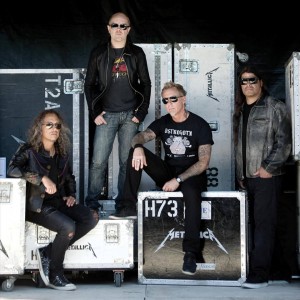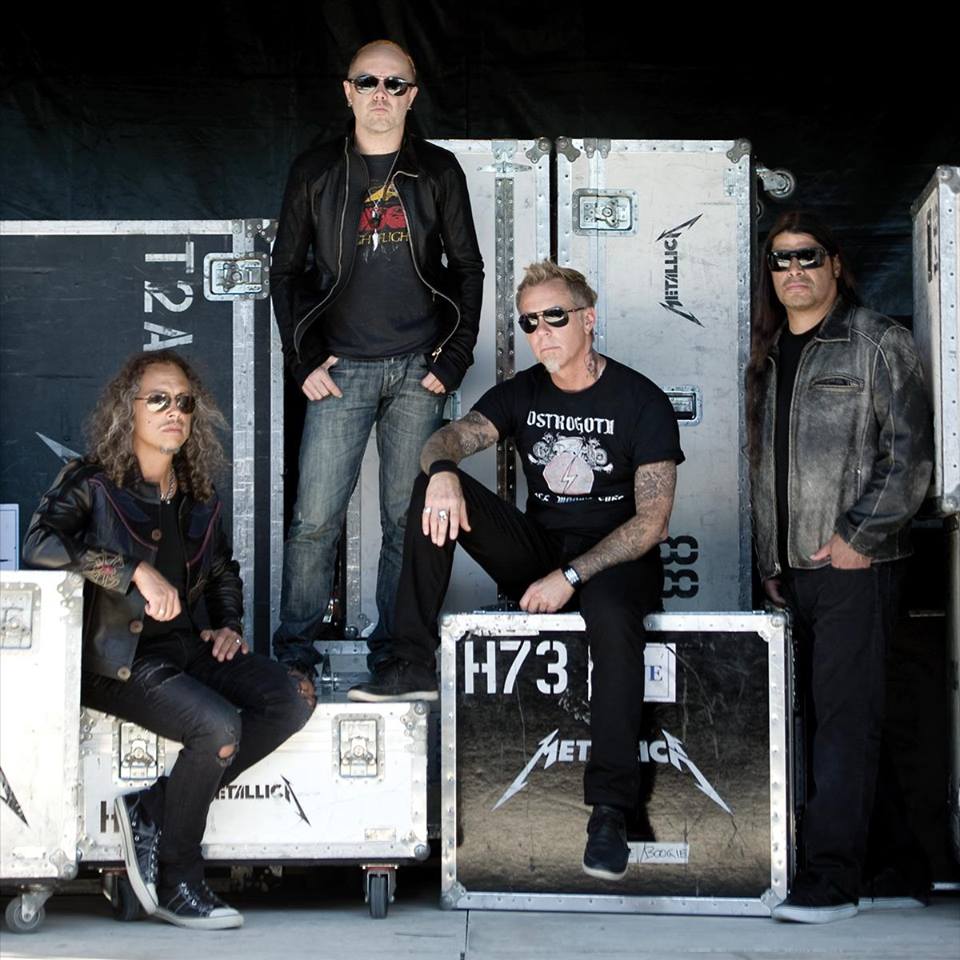 Update (10/30): In a recent About.com interview, Kirk Hammett reiterated that the band is making progress on the new record – slowly but surely. "It's great being able to work at your own pace, and still be able to be a father and be a husband," he said. "We have songs, and we are recording them, so that's a good sign."
The self-professed horror fan also mentioned that he is "definitely" interested in making his own horror movie. "I just have to find someone to pay for it," he confessed. "The type of movie I want to make would probably be a period piece, and then probably be upwards of 20 to 25 million dollars, and that's a figure that is for the experts, for the big boys."
Metallica frontman James Hetfield confirmed that he and the band are currently in the studio working on an album during a recent interview with EMGtv. While it isn't the first we've heard on the subject, it is the first mention of actual studio time. In April, guitarist Kirk Hammett estimated that they were about 25 percent done with the making of a new release, but mostly just sifting through songs and riffs.
"I tell ya, we're recording right now, and there's the number one guitar, there's the number two guitar, there's the number three. And here's the third-track guitars that just sound different. They all sound different," reveals Hetfield in the video, which focuses on his fondness for ESP Guitars and EMG Pickups and features several of his favorites. He confirms later in the interview that the recording is for a new album: "Unbelievable to be sitting here thinking I designed a guitar. Well, I'm not gonna take all the credit obviously, but taking a classic shape, redesigning and thinking of the idea for developing a clean pickup that had dynamics, that had power, and having it sit here in a guitar and me recording an album after 35 years with it – awesome."
Awesome, indeed. The last record we got from the thrash metal group was Death Magnetic in 2008. Stay tuned for more updates on their 10th LP release.

Latest posts by Best Classic Bands Staff
(see all)