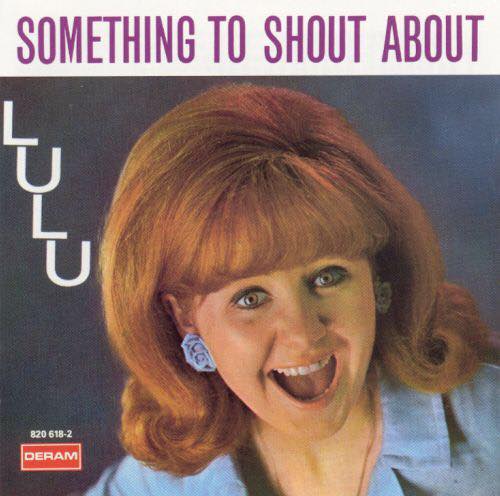 Among the many 50-year anniversaries being celebrated in 2017, one that shouldn't be overlooked is the #1 single "To Sir With Love" by the Scottish singer Lulu. Actually her third chart hit in America, "To Sir With Love" was the title song of a hit film starring Sidney Poitier. The singer was 18 years old when it hit the top of the charts, where it remained for five weeks.
Lulu actually placed a total of 15 singles on the U.S. chart in her career, the most recent being 1982's "Who's Foolin' Who." But for whatever reasons, she was never able to mount a headlining tour. Now, finally, at 68, Lulu will make a handful of headlining appearances in the Northeast and Canada.
Related: What were the top radio hits of 1967?
Since getting her start in the early '60s, Lulu (born Marie McDonald McLaughlin Lawrie) has topped the charts in every decade in the U.K., and has worked with everyone from(working with everyone from Jimi Hendrix, Johnny Cash and The Beatles to Elton John, Sting, David Bowie and Paul McCartney. She is also accomplished actress, appearing not only in To Sir With Love but also on the BBC comedy, Absolutely Fabulous, and other programs and films.
Watch a recent video of Lulu performing "Cry"
Lulu has been touring more regularly in the U.K. in recent years, mounting a successful nationwide British tour in 2015, which culminated with a summer packed with festival appearances including Glastonbury. In 2016, she went back on the road with 35-date sell-out U.K. tour, stretching from Aberdeen to Torquay. Lulu now has a 40-date tour booked for 2017.
She has rarely performed in America though. She played at B.B. King's in New York in 2013 and will return to that venue on May 30. She will perform on Good Day NY (Fox TV) on May 19 and at venues in Toronto, Pawling, N.Y., and Alexandria, Va. Full details and ticket links are below.
Lulu American Tour 2017
May 25 — Toronto, Canada — Danforth Music Hall
May 26 — S. Gravenhurst, ON – Peter's Players
May 28 — Pawling, NY — Daryl's House
May 30 — New York, NY — B.B. King's Blues Club
May 31 — Sellersville, PA — Sellersville Theatre 1894
June 1 — Asbury Park, NJ — Tim McLoone's Supper Club
June 2 — Shirley, MA — The Bull Run
June 3 — Alexandria, VA — Birchmere
Tickets are available here and here.
Watch Lulu sing "To Sir With Love"

Latest posts by Best Classic Bands Staff
(see all)