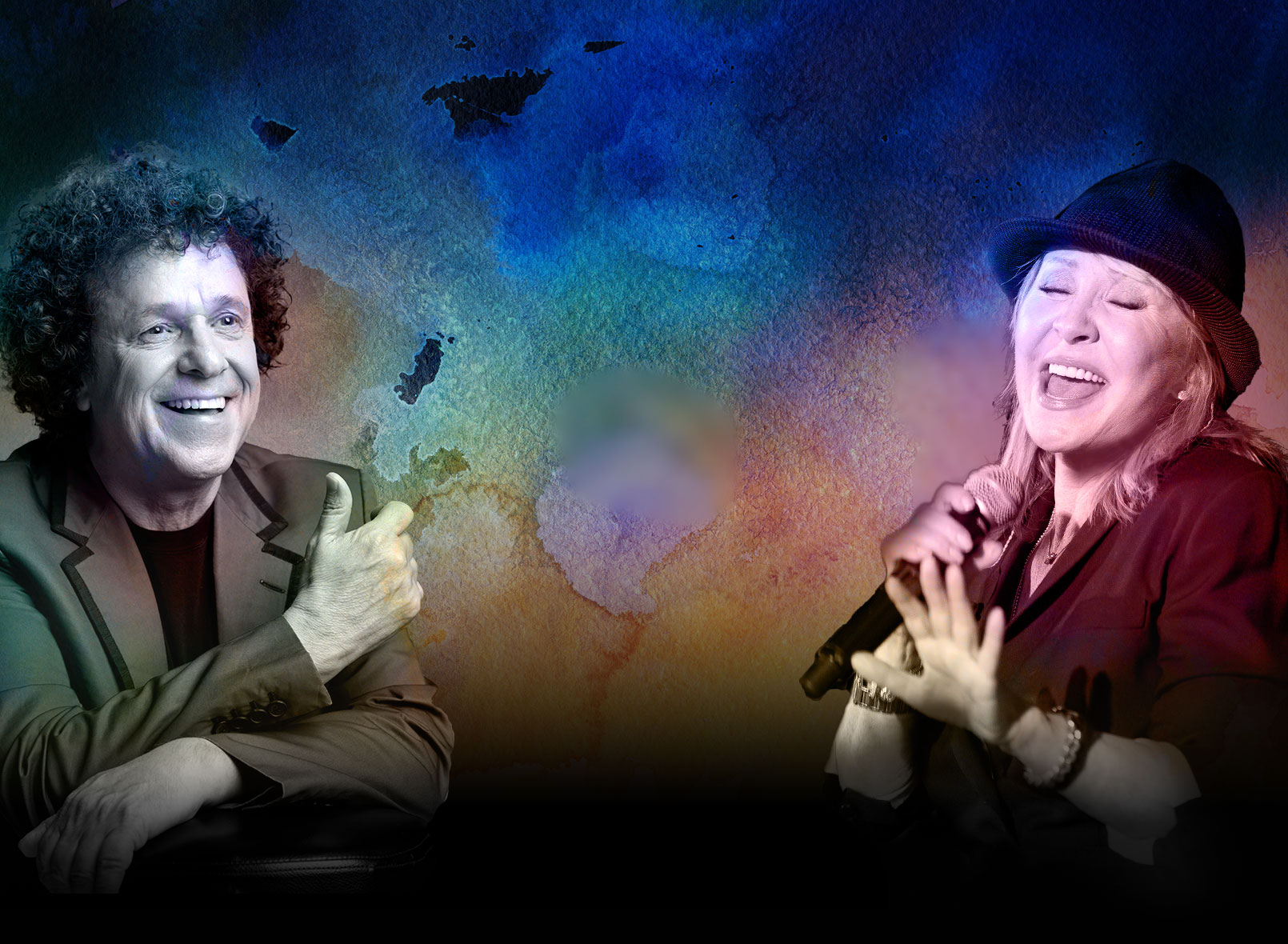 If you're a fan of British pop singers from the 1960s and '70s, here's a tour package to hope comes our way. Lulu, crown princess of the 1960s British Invasion, and Grammy winning hitmaker Leo Sayer are teaming up to perform both solo and together for five dates in Australia in summer 2016. It's an evening that will feature such favorites as "To Sir With Love," "When I Need You," "Oh Me Oh My," "You Make Me Feel Like Dancing," "The Man Who Sold the World," "More Than I Can Say," "The Boat That I Row" and many more.
Described by England's Daily Mail as "the '60s equivalent of Adele," Lulu Kennedy-Cairns, OBE, burst onto the pop music scene at age 15 in 1964 with her U.K. Top 10 version of the Isley Brothers song "Shout." She is best known to American audiences for her #1 million-selling single "To Sir With Love" and acting role in the movie of the same name, plus singing the theme song to the James Bond film The Man with the Golden Gun. Over her life as a singer and television entertainer, Lulu has worked with Jimmy Page and David Bowie (who she also had an affair with), was married to Maurice Gibb of the Bee Gees, and been pals with The Beatles and Sir Elton John. Last year she released her first album of self-written material, Making Life Rhyme, hailed as "a very fine album, perhaps the best she has ever made," by England's Telegraph.
Leo Sayer's career received an early boost when a song he co-wrote, "Giving It All Away," was a Top 10 U.K. hit for Roger Daltrey. He first connected with U.S. audiences in 1974 with his #9 hit "Long Tall Glasses (I Can Dance)." Sayer later scored #1 singles with "You Make Me Feel Like Dancing" (which won a Grammy Award for best Rhythm and Blues Song) and "When I Need You," in 1976 and '77 respectively. In 1980 he enjoyed a #2 hit with "More Than I Can Say."
Sayer is a native of England but resides in and has become a citizen of Australia. The tour will be Lulu's first Australian appearances. The "Leo & Lulu" down under shows are: Sydney (June 23), Melbourne (June 24), Adelaide (June 29), Brisbane (June 30) and Perth (July 3).

Latest posts by Best Classic Bands Staff
(see all)