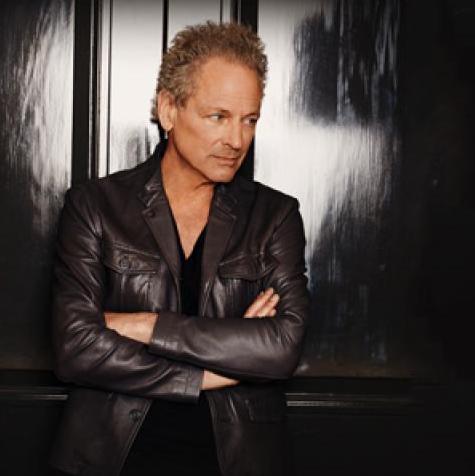 Lindsey Buckingham has officially canceled his brief 2020 solo tour. The concerts had originally been scheduled for spring with a dozen dates planned for April and May. In April many of them have been moved to the summer. However, on June 11, all of the dates, on what was to be a comeback tour of sorts, were officially canceled.
When he originally postponed the tour on March 24, Buckingham wrote, "It is with great sadness that we are having to postpone my tour dates… due to the Covid-19 pandemic." He noted that he was in the process of rescheduling the concerts.
The original Feb. 11 announcement of the tour arrived one year after the shocking news from his wife, Kristen, that the musician had had heart surgery in early February 2019.
Buckingham's planned tour consisted of just 12 dates, one of which, the Beale Street Music Festival in Memphis, Tenn, was announced on Dec. 20. The annual festival has since been moved to Oct. 16-18, though as of June 11, the organizers had not yet announced their revised lineup.
Buckingham's spring tour of theater-sized venues was scheduled to begin April 25 and continue through May 13. Surprisingly, there were few days off and at one point, he had shows on six of seven nights. Tickets for his future tours will be available at Ticketmaster.com.
Kristen Buckingham had shared the news of her husband's health on his social media platforms on Feb. 8, 2019. He had suffered vocal cord damage and was "recuperating at home and each day he is stronger than the last," she wrote. He turned 70 on Oct. 3, 2019.
Related: On New Year's Day, Kristen shared a great photo of the two of them
Buckingham had a highly visible parting from Fleetwood Mac in 2018. The band completed a tour this fall with two replacements – the Heartbreakers' lead guitarist Mike Campbell, and longtime Split Enz/Crowded House guitarist-vocalist Neil Finn. Buckingham spent much of his time in 2018 organizing an anthology and performing on a solo tour.
Watch him perform in 2018
Related: Our review of a Buckingham concert in October 2018
Lindsey Buckingham 2020 Tour – Canceled (Tickets are available at Ticketmaster.com)
Original Dates
May 03 – Memphis, TN – Beale Street Music Festival
May 05 – Atlanta, GA – Woodruff Arts Center
May 12 – Tucson, AZ – Fox Tucson Theatre
May 13 – El Cajon, CA – Magnolia PAC
New Dates – Now Canceled
Jul 31 – St. Louis, MO – The Pageant (was May 1)
Aug 02 – Kansas City, MO – Uptown Theater (was Apr 30)
Aug 04 – Wichita, KS – Orpheum Theatre (was May 9)
Aug 05 – Oklahoma City, OK – The Criterion (was May 10)
Aug 07 – Boulder, CO – Boulder Theater (was April 28)
Aug 15 – Las Vegas, NV – The Smith Center for the Perf. Arts (was Apr 25)
Aug 29 – Huntsville, AL – Von Braun Center (was May 7)
Aug 30 – Knoxville, TN – Bijou Theatre (was May 6)
Related: Listings for 100s of classic rock tours

Latest posts by Best Classic Bands Staff
(see all)