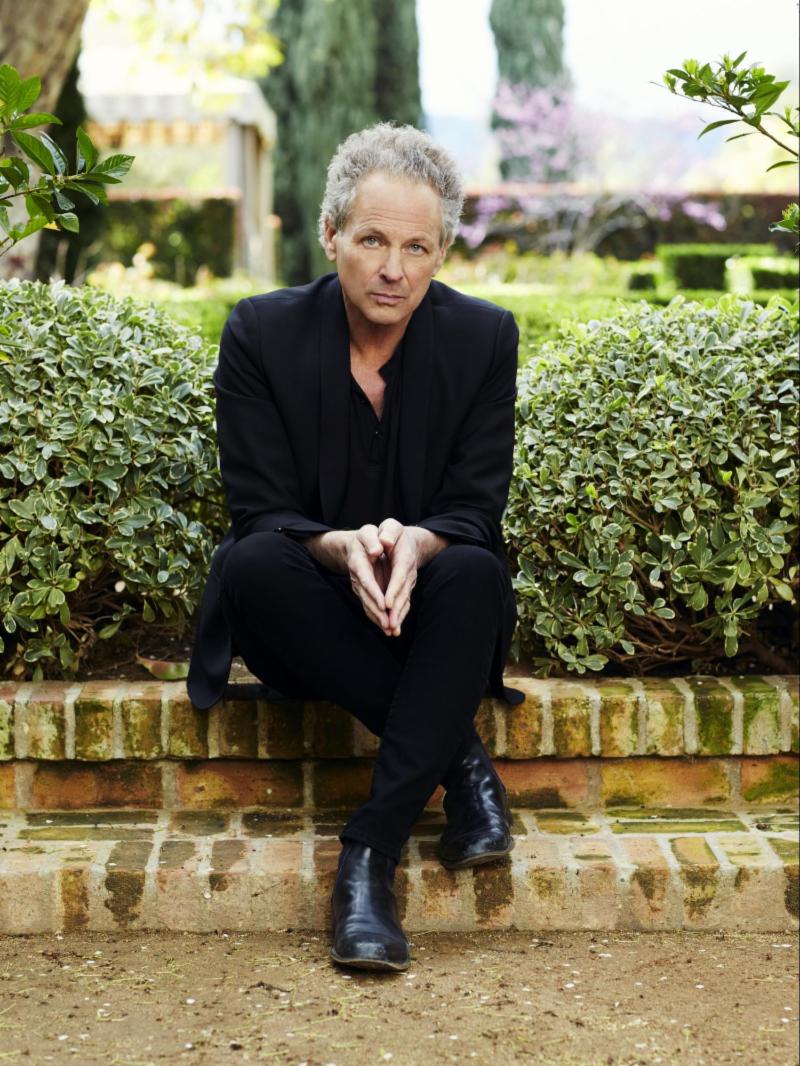 Lindsey Buckingham has scheduled his first concert appearance since the open heart surgery he had in February 2019. The surprise announcement on Dec. 20 was made by the Beale Street Music Festival in Memphis, Tenn. The annual event revealed the first round of the lineup for its 2020 edition and downplayed the classic rock legend's appearance.
After noting the headliners – in the announcement's second paragraph – including the Lumineers, the Avett Brothers, and Lil Wayne – the festival noted "additional first round artists include soul singer Leon Bridges, rock icon Lindsey Buckingham… " and other acts, including Mavis Staples and Taj Mahal.
On New Year's Day, Buckingham's wife, Kristen, shared a photo on her Instagram account of themselves, with a caption that read, in part, "The best time for new beginnings is now."
The news of Buckingham's health issues was revealed by Kristen on the musician's social media platforms on Feb. 8, 2019. He suffered vocal cord damage and was "recuperating at home and each day he is stronger than the last," she wrote. The singer turned 70 on Oct. 3, 2019.
Buckingham had a highly visible divorce from Fleetwood Mac in 2018. The band completed a tour this fall with two replacements – the Heartbreakers' lead guitarist Mike Campbell, and longtime Split Enz/Crowded House guitarist-vocalist Neil Finn. Buckingham spent much of his time in 2018 organizing an anthology and performing on a solo tour.
Related: Listings for 100s of classic rock tours
Shortly before the news of his heart surgery, Buckingham had noted that he was planning on scheduling 2019 concerts and one such date had already been listed: he was to play the Doheny Blues Festival on May 18-19, 2019. That performance was cancelled.
Ironically, Buckingham did perform that week, playing guitar at his daughter LeeLee's high school graduation concert on May 17, as she sang.
Kristen Buckingham shared a clip of the performance on her Instagram account on May 18. That same day, she tweeted: "Last night was epic. First time I've seen Lindsey play in the last 4 mos, all the while Lee ending her high school career. AND she sings a little Landslide with her dad. I cried, I'll admit it. Never know what's ahead so enjoy the moment…"
Watch father and daughter perform
View this post on Instagram
On May 20, she tweeted a follow-up comment: "The love and support for Lindsey and our family from all of you means the world. Thank u! Please think good thoughts this week and send L the best healing vibes as we head east to meet with vocal specialist. We're ready for whatever is next. Love conquers all."
Kristen Buckingham is an interior designer. Check out her website here.
Related: Our review of a Buckingham concert in October 2018

Latest posts by Best Classic Bands Staff
(see all)