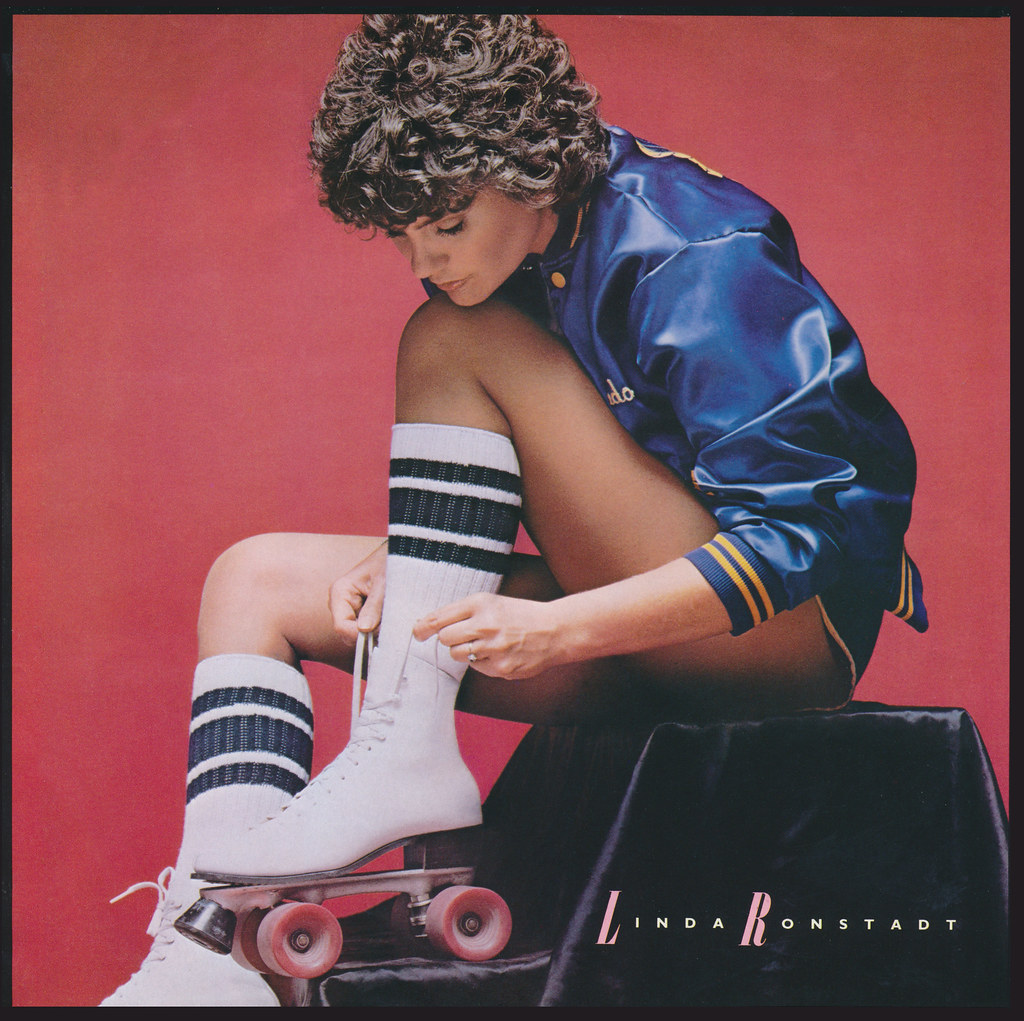 She was the most popular female rock singer of the 1970s, a key figure in the era's California country-rock movement, and during that time a singer whose covers of 1950s rockers like Chuck Berry, Buddy Holly and Roy Orbison helped revive their popularity while at the same time exposing numerous contemporary singer-songwriters by recording their compositions. During her career, Linda Ronstadt won 11 Grammy Awards, three American Music Awards, two Academy of Country Music awards and an Emmy Award. Her combined worldwide album and singles sales reportedly exceed 100 million.
From Tucson, Ariz., with German and Mexican family roots, Ronstadt first appeared on the pop charts in 1967 as the singer for the Stone Poneys, who enjoyed a 1967 #13 hit with "Different Drum," a song written by Michael Nesmith prior to his becoming a member of the Monkees. She released her first solo album, Hand Sown… Home Grown in 1969, and had her first hit of her own with "Long, Long Time" (#25) from her Silk Purse album in 1970.
Her breakthrough came with 1974's Heart Like a Wheel, Ronstadt's first full album with producer Peter Asher, the former member of the British Invasion duo Peter & Gordon, who would also become her manager. (Asher, the former head of A&R at The Beatles' Apple Records, also served the same dual roles with James Taylor.) It became her first #1 album, and won Ronstadt the Album of the Year Grammy, and yielded her first #1 hit, "You're No Good."
Living in the USA, her ninth solo release, was the first album ever to ship double platinum (for sales of two million), and became Ronstadt's third #1 LP on November 4, 1978. Its first single was a cover of Berry's "Back in the U.S.A.," which reached #16 on the Hot 100. The third release, a great cover of "Just One Look," was a modest success.
The album's most successful single was her take on Smokey Robinson's "Ooh Baby Baby" that landed on four singles charts: #7 on the Hot 100, #2 Easy Listening, as well as Country and Soul. Ronstadt ended the year with three Billboard Awards: Pop Female Singles Artist of the Year, Pop Female Album Artist of the Year, and Female Artist of the Year. The picture of her on the album's cover in roller skates reportedly boosted sales of skates.
Related: Our conversation with Ronstadt's album cover designer, Kosh
Ronstadt went on to sing classic pop, Broadway musicals, opera, jazz and traditional Mexican music later in her career as well as record a Grammy-winning country album with Dolly Parton and Emmylou Harris. In 2011 she announced that she was retiring from music and two years later it was revealed that she suffers from Parkinson's Disease that renders her unable to sing.
Related: Our interviews with Ronstadt: Part 1 and Part 2

Latest posts by Best Classic Bands Staff
(see all)