Several months after the death of Levon Helm, a slew of artists—among them Joe Walsh, Lucinda Williams, Allen Toussaint, Jakob Dylan, John Hiatt, Jorma Kaukonen, Warren Haynes, Bruce Hornsby and Mavis Staples—gathered to pay tribute to the drummer/mandolinist and vocalist who'd first found fame with The Band more than four decades earlier. The concert was called, simply, Love for Levon, which was all they could've called it, really. Levon Helm was one of the most revered figures in all of rock music and, later, what came to be called Americana, and the outpouring of grief and respect for him in the days and months following his passing on April 19, 2012, had been massive.
Watch the all-star lineup perform "The Weight"
Helm, born May 26, 1940, was from Arkansas, the only American-born member of what might have been the most prototypically American band of them all. The backstory is well known, how this group of five—the others were all Canadian: Robbie Robertson, Richard Manuel, Rick Danko and Garth Hudson—had worked their tails off for years, catching their first big break as the Hawks, backing Canadian rockabilly singer Ronnie Hawkins before finding their way into Bob Dylan's orbit. With Dylan they created the legendary "Basement Tapes" before heading out as a self-contained unit bearing a most unambiguous name—The Band—during an era when seemingly everyone else was coming up with monikers meant to be cryptic and hip.
At a time when psychedelic music and hard rock were all the rage, The Band wanted nothing to do with that. Their music was earthy, homey, rustic and real, devoid of flash and bombast, and the time was right for what they offered. They caught on in a big way—early albums like Music From Big Pink and The Band are still considered absolute masterpieces today, and the songs Helm sang, among them "The Weight," "The Night They Drove Old Dixie Down" and "Up on Cripple Creek," have never lost their luster.
Related: The Band's classic second album is "a rustic masterpiece"
The Band was inducted into the Rock and Roll Hall of Fame in 1994. There was never a chance that they wouldn't be.
When the quintet's members went their separate ways in 1976, with "The Last Waltz," an all-star concert that many say was rock's all-time live pinnacle—just watch Martin Scorsese's stunning documentary if you need to be convinced—Helm didn't miss a step: He launched into a solo career that would only increase his popularity among fans and fellow musicians.
He released several solo albums and performed live in various configurations (including a stint with Ringo Starr's All-Starr Band and a new version of The Band that didn't include Robertson), and extended his reach into the world of Hollywood, landing roles in more than a dozen films, including Coal Miner's Daughter and The Right Stuff.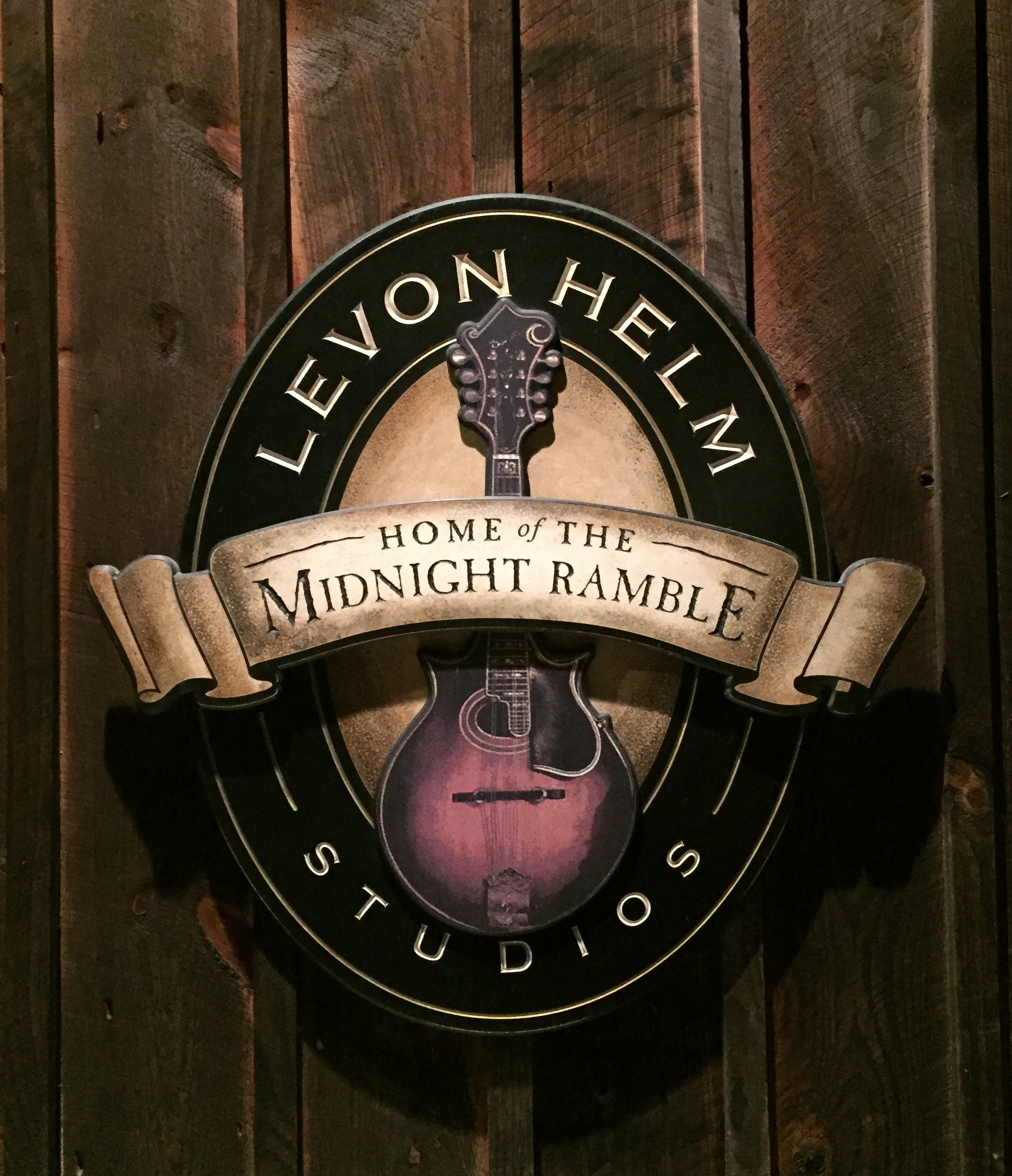 In his later years, after being diagnosed with throat cancer, Helm continued touring, although his voice was damaged, and he transformed the barn on his Woodstock, N.Y., property—which he called, appropriately, The Barn—into a combination recording studio and intimate live music venue. From the early 2000s onward, he hosted—and, when able, performed at—a series of "Midnight Ramble" concerts featuring a wide array of artists ranging from Elvis Costello to Dr. John, Norah Jones, Emmylou Harris and Levon's own daughter, Amy Helm, that continue to this day.
Helm's 2007 release Dirt Farmer won a Grammy in the Traditional Folk Album category but Levon didn't attend the ceremony. Instead he stayed home and held a Ramble at The Barn to celebrate the birth of his grandson. The man had his priorities.
Watch Levon Helm sing "The Weight" at the Ramble at the Ryman in Nashville in 2009
Levon Helm: Rock, Roll & Ramble—The Inside Story of the Man, the Music and the Midnight Ramble, from fellow Woodstock resident and music journalist John Barry, was published in 2022.

Latest posts by Best Classic Bands Staff
(see all)