Songwriter and musician Les Reed, whose compositions included "It's Not Unusual," "Delilah" and "Daughter of Darkness" for Tom Jones, "There's a Kind of Hush" for Herman's Hermits" and "The Last Waltz" for Engelbert Humperdinck, died April 15, 2019. His death was confirmed by his family, according to published reports from the U.K. The cause and place of death were not cited. Reed was 83.
In a tweet Jones called Reed "a gifted songwriter who was instrumental in penning many a hit" and "a lovely man whose legacy will live through his music."
Spandau Ballet's Gary Kemp tweeted, "A master of British songwriting has left us. Here's to the great Les Reed, a beautiful, gentle man who gave us giants like 'There's a Kind of Hush,' 'Delilah' and 'The Last Waltz.'"
Watch Tom Jones sing Reed's "Delilah"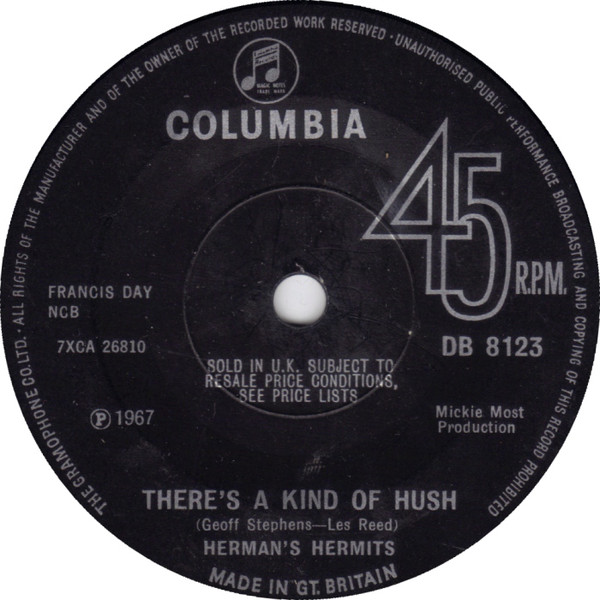 Leslie David Reed was born in Woking, Surrey., England, on July 24, 1935, and learned to play the piano at age 6. He then learned the vibraphone and accordion in his teens. He studied at the London College of Music , turning professional after graduating. In 1959 he joined the John Barry Seven as pianist, but songwriting for others became his main occupation. His early hits, in addition to the Jones, Humperdinck and Hermits songs, included "Here It Comes Again" for the Fortunes, "Leave a Little Love" for Lulu and "Everybody Knows" for the Dave Clark Five. Reed's compositions were co-written with various songwriting partners.
Related: Our interview with Tom Jones
Elvis Presley recorded three of Reed's songs: "Girl of Mine," "Sylvia" and "This is Our Dance." Reed also wrote songs recorded by Petula Clark, Bing Crosby, P.J. Proby, Shirley Bassey, the Vogues, Ray Conniff and Connie Francis. Francis, who recorded an entire album of Reed's songs in 1969, posted on Facebook, "I cannot begin to tell you how saddened I am by the loss of my dear friend, Les Reed. Les gave new meaning to the word 'gentleman.' He was an outstanding musician and composer. I loved working with this wonderful man. Recording the Songs of Les Reed was one of the highlights of my life. Godspeed Les, you will always live in my heart."
Reed also wrote for the stage and for film. In addition to his work as a composer, for more than 10 years Reed led his own band, alternately called the Les Reed Orchestra and the Les Reed Combo. Reed's song "Leeds! Leeds! Leeds," also called "Marching on Together," became the anthem for the Leeds United football club.
Watch Leeds fans singing Reed's "Marching on Together" at a match vs. Newcastle

Latest posts by Best Classic Bands Staff
(see all)