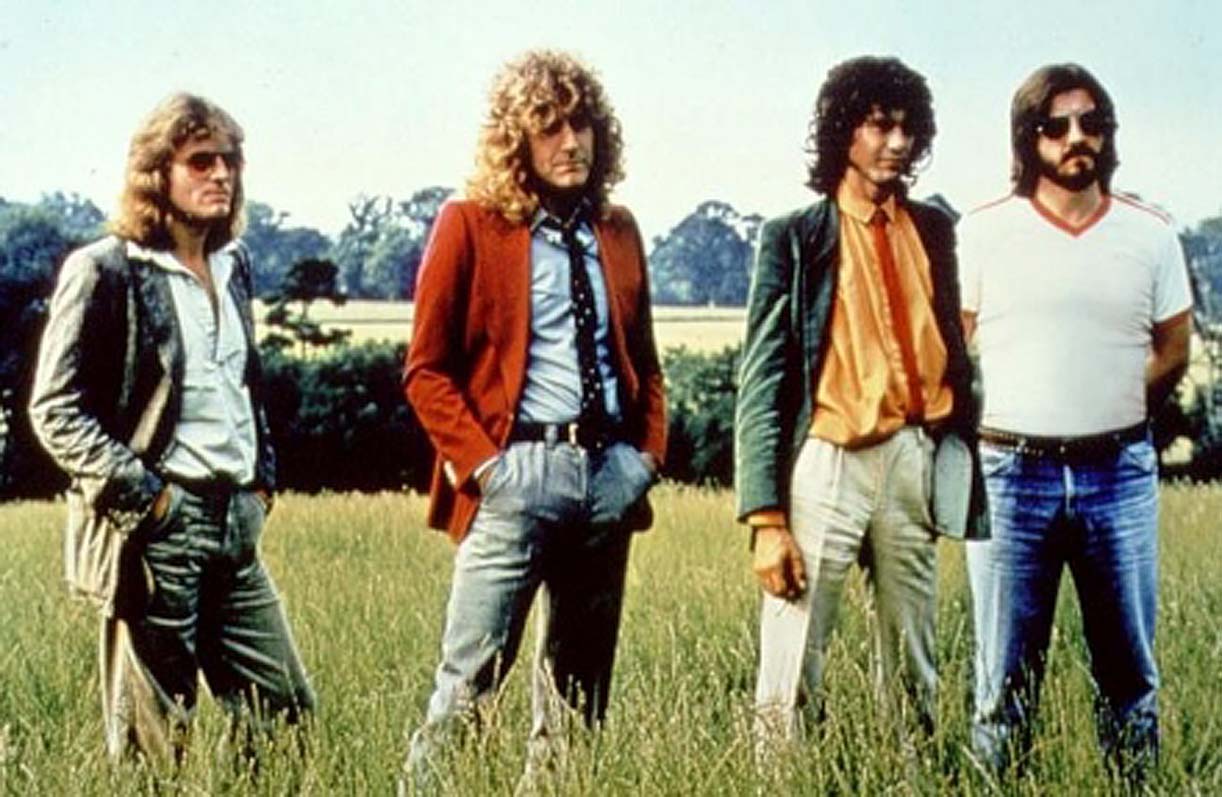 Too little too late? Stroke to make up for a snub? About time? A well-earned and justly deserved honor? All of the above and more? When the pioneering and hugely influential hard rock band finally got a Grammy Award for Lifetime Achievement on this day a good quarter century after the band broke up, it only made the people who award the Grammys – the National Academy of Recording Arts & Sciences and its members – look a bit short-sighted and foolish.
While still an active recording and touring act, Led Zeppelin earned a grand total of one – yes, read it and weep – one Grammy nomination: Best New Artist in 1970. They lost out to Crosby, Stills & Nash, which is at least understandable. What's harder to comprehend is how throughout the next decade when Led Zeppelin is one of the biggest bands on the planet and selling millions of records, they never received another nomination.
Starting in 1999, the Grammys did start recognizing Zep by naming its albums and songs into the Grammy Hall of Fame, which "honor[s] recordings of lasting qualitative or historical significance that are at least 25 years old." Led Zeppelin IV was named that year, followed by "Stairway to Heaven" in 2003, the Led Zeppelin album in 2004 and the song "Whole Lotta Love" in 2007.
Led Zeppelin finally did win an actual Grammy in 2014 for Best Rock Album with the live recording of their London reunion, Celebration Day. The track "Kashmir" from that album was also nominated for Best Rock Performance.
When the group got the Lifetime Achievement Grammy – given to "recognize music people who have made a lasting contribution to culture around the world," as Recording Academy President Neil Portnow describes it – Jimmy Page, John Paul Jones and Jason Bonham as well as his sister Zoe were there to accept it. Jones said the honor was "incredibly cool." Robert Plant sent video thanks.
But Zoe Bonham may have had the best last word. "It's totally overwhelming. The whole crazy thing about it is, it's a lifetime achievement award, and he's not here. The legend lives on."
Related: 10 Best New Artist winners and losers
Led Zeppelin announced, with great fanfare, the celebration of their 50th anniversary beginning in autumn 2018. They've completed the remastered reissues of their catalog and published a handsome book of photos.
But still not much news on the Becoming Led Zeppelin documentary that was originally announced on May 8, 2019, and had a premiere screening at the Venice International Film Festival in 2021.

Latest posts by Best Classic Bands Staff
(see all)