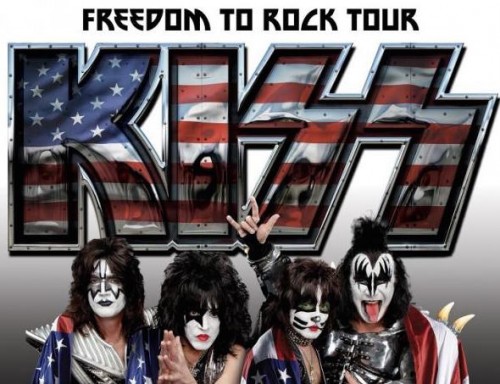 They suffered the scorn of music critics who found their hard rock music leaden and simplistic and dismissed their Kabuki-style face make-up and superhero-ish stage outfits as gimmickry. Many parents considered the band a dangerous influence on their kids, and some worried that the group's four-letter name was an acronym for "Knights In Satan's Service" or "Kids In Satan's Service."
No matter. By 1999, Kiss' founding foursome of bassist Gene Simmons, guitarists Paul Stanley and Ace Frehley and drummer Peter Criss had sold over 80 million records worldwide and were vindicated by being given a star on the Hollywood Walk of Fame – acknowledgement of their stature as an international entertainment business force if not phenomenon.
The group emerged from an early 1970s New York City rock outfit in which Simmons and Stanley played called Wicked Lester that had recorded an unreleased album for Epic Records. The two musicians decided to retool their sound in a harder direction, come up with an image that took the make-up and stage outfits of the New York Dolls even further, and develop a theatrical stage show that went beyond the outrageous performances of Alice Cooper.
Related: That time Kiss' original members reunited at the Grammys
Criss was found via a musicians classified ad in a New York metro area music publication. Frehley was hired after a successful audition. The name Kiss came after Criss mentioned that he had formerly played in a band called Lips. Television executive Bill Aucoin first saw the nascent act perform on this date in 1973, and in October he offered to become their manager. The band said they'd sign with him if he got them a record deal within two weeks. On November 1st, Kiss were the first act signed to Casablanca Records, the label started by former Buddha Records executive Neil Bogart. They've since sold more than 100 million records worldwide.
Related: Our Album Rewind of Kiss' Destroyer
Kiss' farewell tour continues. Tickets are available here and here.

Latest posts by Best Classic Bands Staff
(see all)