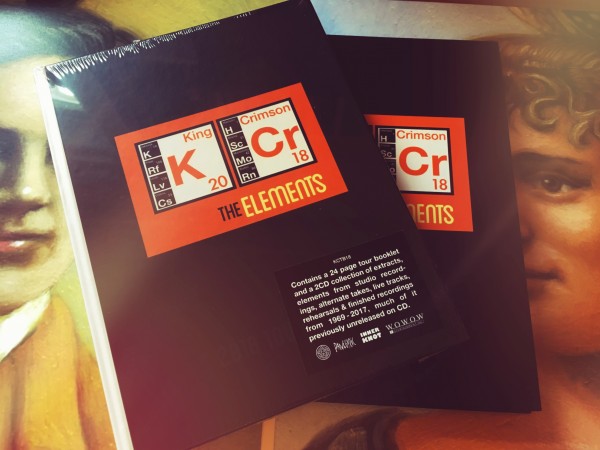 The 2-CD King Crimson set The Elements Tour Box 2018 was released June 22 in the U.K. (It will be available in the U.S. on July 6.) The set, which features live and unreleased material, also includes a 24-page booklet in a DVD digipak-style book case
The Elements Tour Box was originally devised specifically as a one-off edition for the 2014 King Crimson tour but has since become an in-demand series with subsequent editions in 2015, '16 and '17 becoming.
According to a press release, "As with previous releases in the series, the full variety of King Crimson's music can be represented over 2 CDs with extracts from rehearsals, new live recordings, elements from studio recordings, full tracks, alternate takes and finished recordings from 1969-2017, many of which make their first appearance on CD. Every lineup is featured across the 2-CD set. "
Related: Get all of King Crimson's 2018 tour dates here
The accompanying booklet features sleeve-notes by co-compiler Sid Smith, photos of memorabilia, full info about the current tour and a number of band and individual photos of the now eight musicians King Crimson lineup.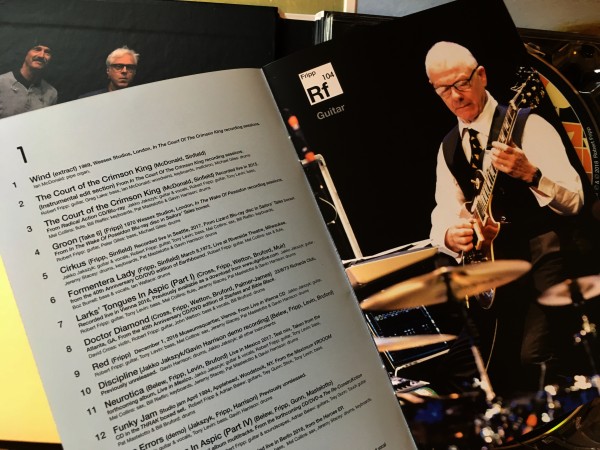 Track Listing
Disc 1
1 Wind (Extract)
2* The Court of the Crimson King (Instrumental edit section)
3* The Court of the Crimson King (Live 2015)
4 Groon (Take 6)
5* Cirkus (Live 2017)
6 Formentera Lady (Live 1972)
7* Larks' Tongues In Aspic Part I (Live 2016)
8 Doctor Diamond (Live 1973)
9 Red (Live 2016)
10* Discipline (Jakko Jakszyk/Gavin Harrison Demo recording)
11* Neurotica (Live 2017)
12 Funky Jam
13* The Errors (Jakko Jakszyk, Tony Levin & Gavin Harrison Demo recording)
14* Larks' Tongues In Aspic Part IV (Guitars highlighted from original album multi-tracks)
15 Heroes (Radio Edit)
Disc 2
1* Deception of The Thrush (Robert Fripp: Guitar/Soundscape extract)
2 A Scarcity of Miracles (Live 2015)
3 Prelude: Song of the Gulls (Rehearsal Take)
4* Cadence & Cascade (studio recording, Vocal overdub: Jakko Jakszyk)
5 Book of Saturday (Alt. take)
6* Dawn Song (studio recording, Vocal overdub: Jakko Jakszyk)
7* Interlude (Live 2017)
8* Matte Kudasai (Live 1984)
9 Spenta's Counter Claim (Live 2016)
10* The Night Watch (Extract, elements highlighted from original album multi-tracks)
11* Walking on Air (Live 1995)
12 Peace (Live 2015)
13 Islands (Live 2017)
14* Starless (Extract, element highlighted from original album multi-tracks)
15* Deception of The Thrush (Live 1999)
16 I Talk to the Wind (Original album recording sessions)
Tracks marked * previously unreleased on CD
Listen to "Lark's Tongue in Aspic Part 1" from 2014

Latest posts by Best Classic Bands Staff
(see all)