Mar 20, 2020: Kenny Rogers, Country-Pop Superstar, Dies
by Greg Brodsky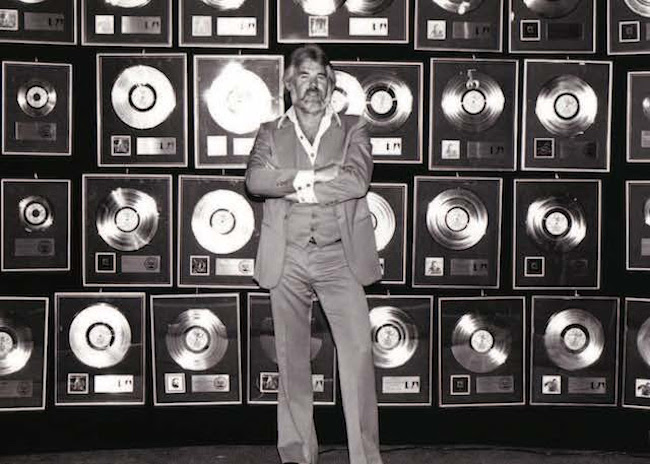 Kenny Rogers, whose voice was a steady presence on country radio in the '70s and '80s, and crossed over to Top 40 with such popular songs as "The Gambler," "She Believes in Me," "Coward of the County," "Lady," and "Islands in the Stream," died Mar. 20, 2020, at his home in Sandy Springs, Ga. He was 81.
His publicist, Keith Hagan, said Rogers passed away peacefully at home from natural causes under the care of hospice and surrounded by his family.
On April 5, 2018, Rogers, in the midst of a farewell tour, announced that he had been forced to abruptly cancel the remaining dates due to "a series of health challenges." His manager told People: "His doctors fully expect the outcome to be great, but they have advised him to cancel all performances through the end of the year to focus on recuperation." He never performed before an audience again.
Rogers was the first country artist to consistently sell out arenas, playing to millions of fans around the world. He charted a record across seven decades earning 24 #1 country singles. He has sold more than 120 million records worldwide, making him one of the Top 10 best selling male solo artists of all-time.
Rogers scored numerous Top 10 pop hits, including his duets with Kim Carnes ("Don't Fall in Love With a Dreamer") and Sheena Easton ("We've Got Tonight"). In a industry where superstars rarely changed labels, in the early '80s, Rogers left his longtime home with EMI/Liberty, where he had had a string of #1 albums. His first release for RCA Records, Eyes That See in the Dark, was produced by a team led by Barry Gibb. The gamble paid off with a #1 country-pop smash duet with Dolly Parton, "Island in the Stream."
Related: Rogers was mourned by Parton, Don Henley, Lionel Richie, and many other music legends
Rogers' longtime manager, Ken Kragen, was one of the main forces behind the 1985 worldwide blockbuster "We Are the World." Rogers was one of the song's soloists, alongside such fellow stars as Michael Jackson, Stevie Wonder, Bruce Springsteen, Bob Dylan, and Diana Ross.
Oddly enough, the song for which Rogers is perhaps most known, 1978's "The Gambler," only reached #16 on the pop charts, though it was one of the singer's many #1 country singles and earned him a Grammy Award.
Before he became a country music star–and one of the world's most popular male vocalists–Rogers spent a year as a member of the folk singing ensemble, the New Christy Minstrels. In 1967, he and several other members left to form a rock band known as Kenny Rogers and the First Edition and by 1968 they had scored a pop smash with a psychedelic single, "Just Dropped In (To See What Condition My Condition Was In)." It was joined a year later by another pop hit, "Ruby, Don't Take Your Love to Town," which reached #6, and the 1970 single, "Something's Burning."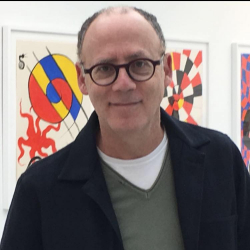 Latest posts by Greg Brodsky
(see all)