The John F. Kennedy Center for the Performing Arts celebrated Barry Gibb, Dionne Warwick, Billy Crystal, Queen Latifah and Renée Fleming as the five 2023 Honorees for lifetime artistic achievements. This 46th annual national celebration of the arts took place on December 3 in Washington, D.C. It will air on Dec. 27 on the CBS Television Network for the 46th year and stream on Paramount+. Former Kennedy Center Honoree (2017) Gloria Estefan returned as host, marking her third time hosting the special.
Barry Gibb, born Sept. 1, 1946, rates among the most prolific, influential, and acclaimed musicians ever to have lived. As a member of the Bee Gees with his brothers Robin and Maurice, the trio sold over 220 million records, while writing 21 different songs to top the U.S. or U.K. charts. Born on the Isle of Man in the U.K. in 1946, Gibb is a nine-time Grammy Award® winner and an inductee into the Rock & Roll Hall of Fame and Songwriters Hall Of Fame. He was knighted on June 26, 2018.
The honorees were first feted at a White House reception.
"It is one of the most special moments in my life and something that I will always cherish," said Gibb. "When I think back over 50 years to our beginnings in Redcliffe, Queensland, I could never have expected this to happen." On the red carpet leading up to the event, Gibb said he felt his brothers' presence. "When we were good, and when we were on," he said, "it was really special.
Academy Award-winning actress Ariana DeBose closed with a Bee Gees medley.
After teaming with renowned songwriters Burt Bacharach and Hal David, Dionne Warwick's first major release in 1962, "Don't Make Me Over" kicked off 18 more consecutive Top 100 singles. By the 1970s she topped the chart with "Then Came You," a million-selling duet with The Spinners in 1974. Warwick, born Dec. 12, 1940, performed in the all-star charity single, "We Are the World" and also made recording history with Gladys Knight, Elton John, and Stevie Wonder with "That's What Friends Are For," a number one hit from 1985 and the first recording dedicated to raising awareness for AIDS.
2022 honoree Gladys Knight performed one of Warwick's signature hits, "I Say a Little Prayer."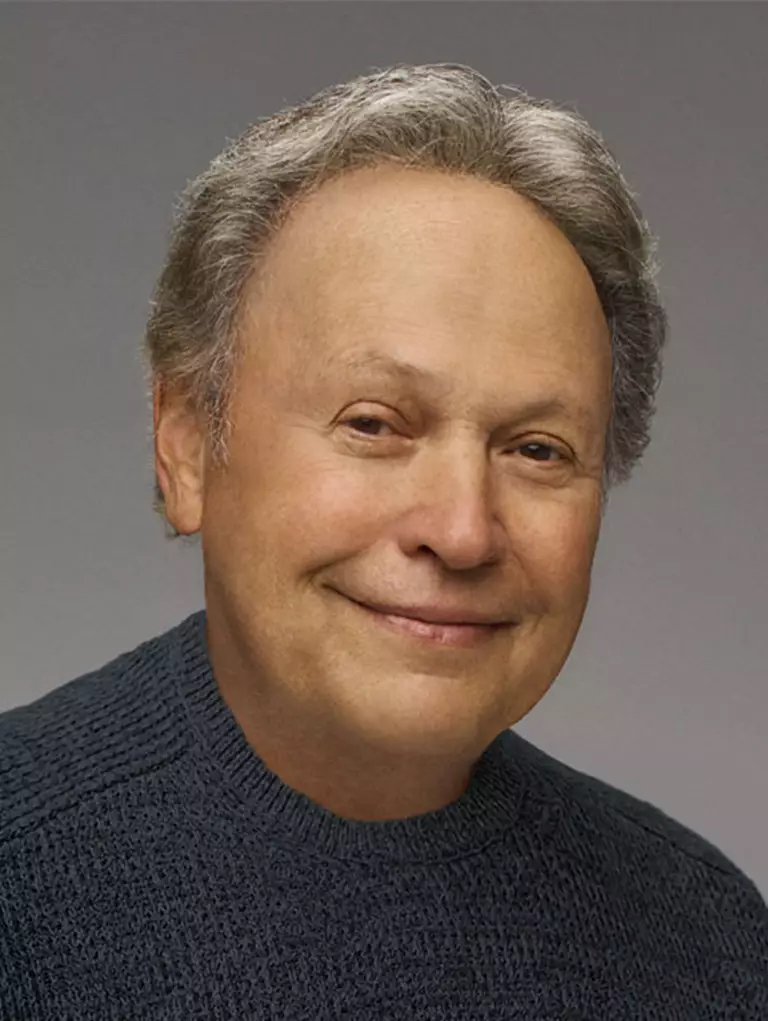 Tony® and Emmy Award®–winning comedian, actor, producer, writer, and director Billy Crystal is known around the world as the star of such feature films as When Harry Met Sally, City Slickers, and Analyze This; as a cast member of NBC's Saturday Night Live, which earned him his first Emmy® nomination; and as the acclaimed nine-time host of the Academy Awards®. Crystal, born March 14, 1948, has hosted the Grammy Awards® three times and earned five Emmys® for his work as host, writer, and producer on both shows. Crystal won his sixth Emmy® for the HBO Comedy Special Billy Crystal: Midnight Train to Moscow.
His When Harry Met Sally co-star Meg Ryan spoke at the Dec. 3 gala. Speaking about her legendary scene in which she fakes at orgasm while they dined at Katz's Delicatessen, she joked, "The scene came really natural to me and I really have Billy to thank for that. I've never been around anyone who made faking an orgasm easier." She added, "Of course 'Harry' is a very broad character noxious, insensitive and terrified of commitment. But if you take out all of Harry's flaws [what] you have underneath is pure Billy. And what he brings to all of his characters is heart."
The 1989 film's director, Rob Reiner, shared that it was Crystal who came up with the scene-stealing line, delivered by Reiner's mother, Estelle. "Billy wrote what I believe is making the funniest line in all of movie history. I'll have what she's having."
Among those also paying tribute to Crystal at the event were 2009 Kennedy Center honoree Robert De Niro, Bob Costas, Lin-Manuel Miranda and Whoopi Goldberg.
"I started performing when I was five years old, making my parents and family laugh," said Crystal when the original announcement was made. "Those laughs have carried me my entire life and career. I so wish they could be at the Kennedy Center for this glorious occasion."
Throughout its 45-year history, the annual Honors Gala has become the highlight of the Washington cultural and society calendar. In the star-studded celebration on the Kennedy Center Opera House stage, the 46th class of Kennedy Center Honorees were saluted by today's leading performers from New York, Hollywood, and the arts capitals of the world. Seated in the Box Tier of the iconic Kennedy Center Opera House, the Honorees accepted the recognition and gratitude of their peers through performances and tributes.
"The Kennedy Center Honors recognizes artists who have made profound contributions to the cultural life of our nation," stated Kennedy Center Chairman David M. Rubenstein in the June 22 announcement. "A true comedic icon and multi-talented artist since the 1980s who has kept millions laughing around the world, Billy Crystal is responsible for some of the most memorable stand-up moments and hilarious Hollywood scenes in the last half-century; Barry Gibb, along with his late brothers Robin and Maurice, set the music world on fire in the '60s and later defined the modern dance era with their trademark falsetto sound and groove style, becoming a pop superstar group for the ages; fittingly known as 'America's soprano,' the beloved opera star Renée Fleming has captivated audiences worldwide with her luminous voice, incomparable artistry, and a knack for bringing opera into the mainstream for more than four decades; as the 'First Lady of Hip Hop,' Queen Latifah shaped and innovated the art form in its earliest days, representing black women everywhere and using the idiom to become a powerful voice for change; and soulful songstress Dionne Warwick has blazed a trail with her signature voice, scintillating presence, and trove of hits that has become a soundtrack of inspiration for generations of artists and audiences."
Past Honors recipients include Linda Ronstadt, Led Zeppelin, Dick Van Dyke, Eagles, Al Pacino, Joni Mitchell, James Taylor, George Lucas, Paul McCartney, Brian Wilson, Dolly Parton, Berry Gordy, Robert Redford, U2, Julie Andrews, Gloria Estefan, Herbie Hancock, Lionel Richie, Gladys Knight, John Williams, and dozens more.
The Kennedy Center Honors recognizes and celebrates individuals whose unique contributions have shaped the way we see ourselves, each other, and our world. Recipients have each had an impact on the rich tapestry of American life and culture through the performing arts. Whether in music, dance, theater, opera, motion pictures, or television, each Kennedy Center Honoree has a unique place in the national consciousness and their influence has inspired audiences from all walks of life.

Latest posts by Best Classic Bands Staff
(see all)