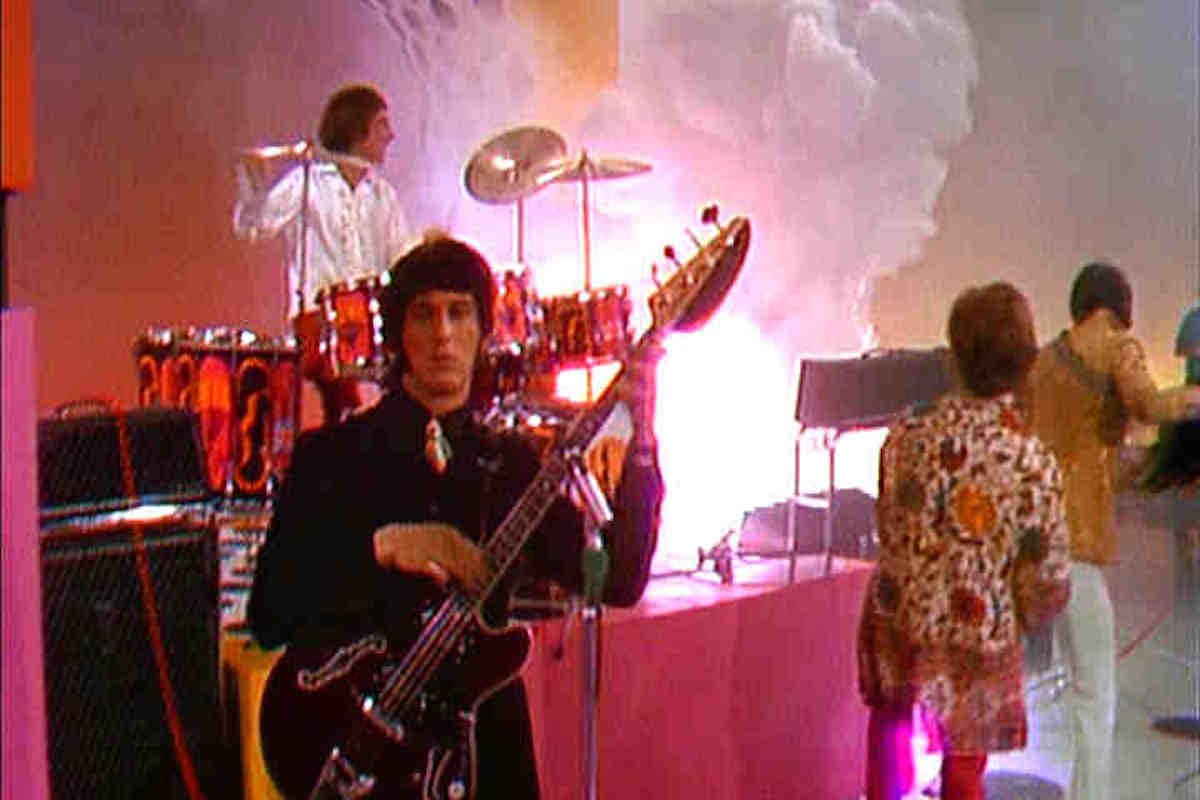 It was in its day the pop culture equivalent of Saturday Night Live – the hip sketch comedy show with musical guests and segments. CBS TV thought they were getting an old-school variety show when they added The Smothers Brothers Comedy Hour as a mid-season replacement in early 1967 to air up against NBC's longtime powerhouse Western drama Bonanza on Sunday nights.
Instead they wound up with the most cutting-edge TV series to date, riding the edge of the countercultural and political zeitgeist with incisive jabs at the latest news and appearances by some of the coolest musical acts of the day. Like The Who, who had debuted live in America earlier that year. Little did the Smothers Brothers – a seemingly clean-cut folk duo with a subversive streak – expect what they got with that booking.
Related: Eyewitness to the Who's 1967 NYC concert debut
Stories vary on how Who drummer Keith Moon's bass drum ended up with three times the explosive charge he usually used at the end of sets when the band would engage in auto-destructive stunts. Some accounts say that a single charge was placed for soundcheck but not set off. And then both Moon and a stagehand added more charges unaware that the other was also doing so. Others report that Moon had been plying the stagehand to add more charges with shots from a bottle of brandy he was drinking – and when Moon drank, he was even more mischievous than usual – so The Who's U.S. TV debut, recorded on September 15, would end with a very big bang.
So at the end of "My Generation," as Pete Townshend began to smash his guitar, the explosives went off just next to him, startling, singeing and temporarily deafening him (he blames the incident for his later hearing problems.) Moon was injured on the arm by a piece of shrapnel from a shattered cymbal. After Pete and Keith smashed their equipment, Tommy Smothers came over to thank and out-announce the group into a commercial. A dazed Townshend grabbed Tommy's acoustic guitar and smashed that too.
Related: Keith Moon… Rock's Best Drummer
It was a sublime moment for those of us who witnessed it on TV when it aired on September 17, 1967, that helped The Who make their mark with American audiences and then some.
Watch the mayhem
And here's their entire performance of "I Can See For Miles," their introductions, "My Generation" and…
Related: On the very same evening, The Doors made a memorable appearance on The Ed Sullivan Show
In 2019, The Who released their first studio album since 2006. They have a 2022 fall tour scheduled. (Tickets are available at Ticketmaster and here.)

Latest posts by Best Classic Bands Staff
(see all)