Update: (October 24): The clip for "Knockout" has been released (watch it below). In addition, the album has been pushed back by two weeks. It's new street date: November 4.
Our original story…
"Welcome to the debut of This House is Not for Sale. It's good to be back, it's been three long years," Jon Bon Jovi said on October 1 to the crowd at the Count Basie Theatre in Red Bank, New Jersey. The live listening party was filled with more than 1,400 lucky fans that won the chance to hear the band's new album, due October 21, in an intimate setting with the classic rock legends. (Pre-order is available here.)
"There's been a lot going on in my life, but I hope your life has not been as tumultuous. But it's pretty good these days," Bon Jovi said. "This is a record about our integrity. This is a record about our rebirth, this is a record about life, love, loss and all the sweat that went in between," he continued. "It's been an interesting last few years to see it come together and to now share it with the world is something I've been waiting to do. I'm very proud of it."
The singer then went on to preface each song by explaining the inspiration behind it, breaking down lyrics and stories along the way. He also spoke about the band's evolution of style and sound. "It you think I'm going to keep re-writing 'You Give Love a Bad Name,' sorry, folks, that book's gone," he said.
Watch JBJ talk about their "rebirth"…
As we have previously reported, the New Jersey band has had its share of turmoil to write about over the last few years, including its highly publicized squabble with its record label, Island/Universal Music Group, and the departure of longtime guitarist Richie Sambora, a move that shocked lifelong fans. Their new album was also not clear of setbacks, as it faced multiple delays along the way.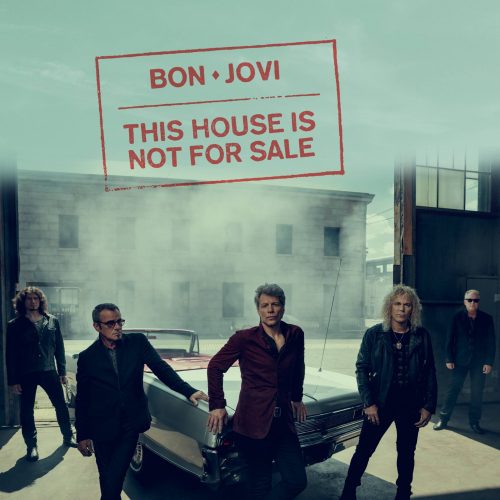 However it seems the drama has gone and happy days are here again, as This House is Not for Sale is due out in just a few short weeks, on October 21. Bon Jovi will continue on a short promotional tour to the London Palladium on Oct. 10 and then at the Queen Elizabeth Theatre in Toronto, Ontario, on October 17. They will also give their first-ever Bon Jovi on Broadway performance at the Barrymore Theatre on October 20. You can catch the action via live stream on Tidal.
As far as a 2017 tour, Bon Jovi does expect to head out on a more traditional tour but it may not be as extensive as ones previous. Best Classic Bands will have the dates here for you as soon as the tour is announced.
Bon Jovi, 'This House Is Not for Sale' Track Listing
"This House Is Not for Sale"
"Living With the Ghost"
"Knockout"
"Labor of Love"
"Born Again Tomorrow"
"Roller Coaster"
"New Year's Day"
"The Devil's in the Temple"
"Scars on This Guitar"
"God Bless This Mess"
"Reunion"
"Come On Up to Our House"

Latest posts by Best Classic Bands Staff
(see all)