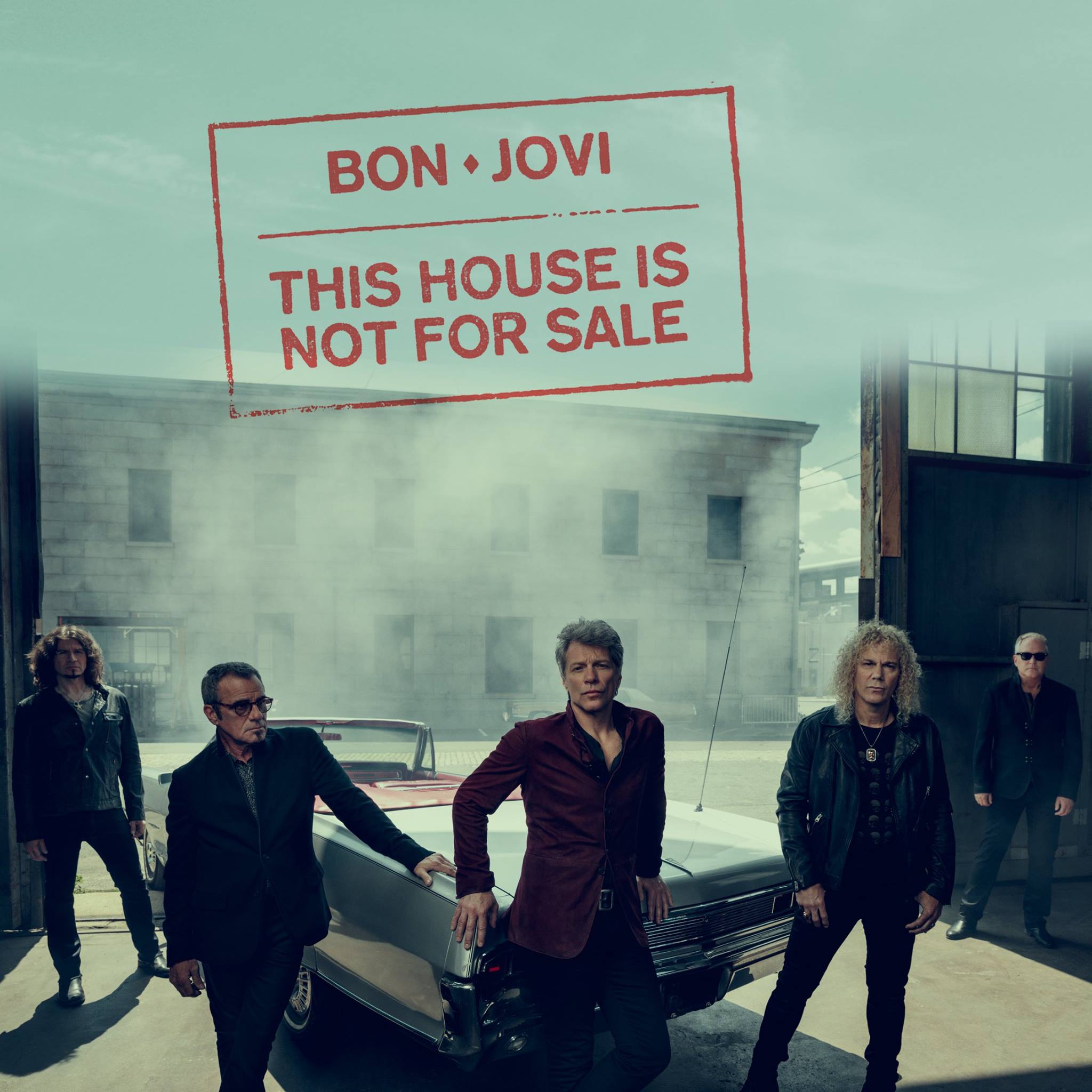 Bon Jovi is back with a new single, "This House Is Not for Sale," the title track from the band's upcoming album, which will be released on October 21 after multiple delays. Check out the video below.
This House Is Not for Sale is Bon Jovi's 14th studio album since their 1984 debut and their first major release since What About Now (2013), which debuted at #1 on the Billboard chart. What About Now became their third album to consecutively hit the top in the U.S., after The Circle and Lost Highway. This album will also serve as the first since departure of longtime guitarist Richie Sambora, who abruptly walked away from the "Because We Can" tour and announced he was leaving the classic rock band to spend more time with his family.
Bon Jovi band members claim that they went back to their roots to record This House Is Not For Sale. "I'm really proud of it," said Jon Bon Jovi of the new album. "It's all about our integrity."
And in an interesting twist, This House… will arrive via an old home: Universal Music Group. As Best Classic Bands reported previously, drama surrounded Bon Jovi's last album, Burning Bridges, which was released to simultaneously fulfill a commitment to and take a jab at Mercury Records after the label had dropped the band from its roster after more than 30 years of partnership. Looks like the band and label were able to kiss and make up for the sake of music and a whole lot of money.
We first reported back in January that the band was preparing a new album. In May a followup noted that the album, which had originally been set for a March 2016 release, was being bumped. The new single and a firm release date would seem to indicate that there really will be some new Bon Jovi music soon. Expect a tour to follow next year.

Latest posts by Best Classic Bands Staff
(see all)