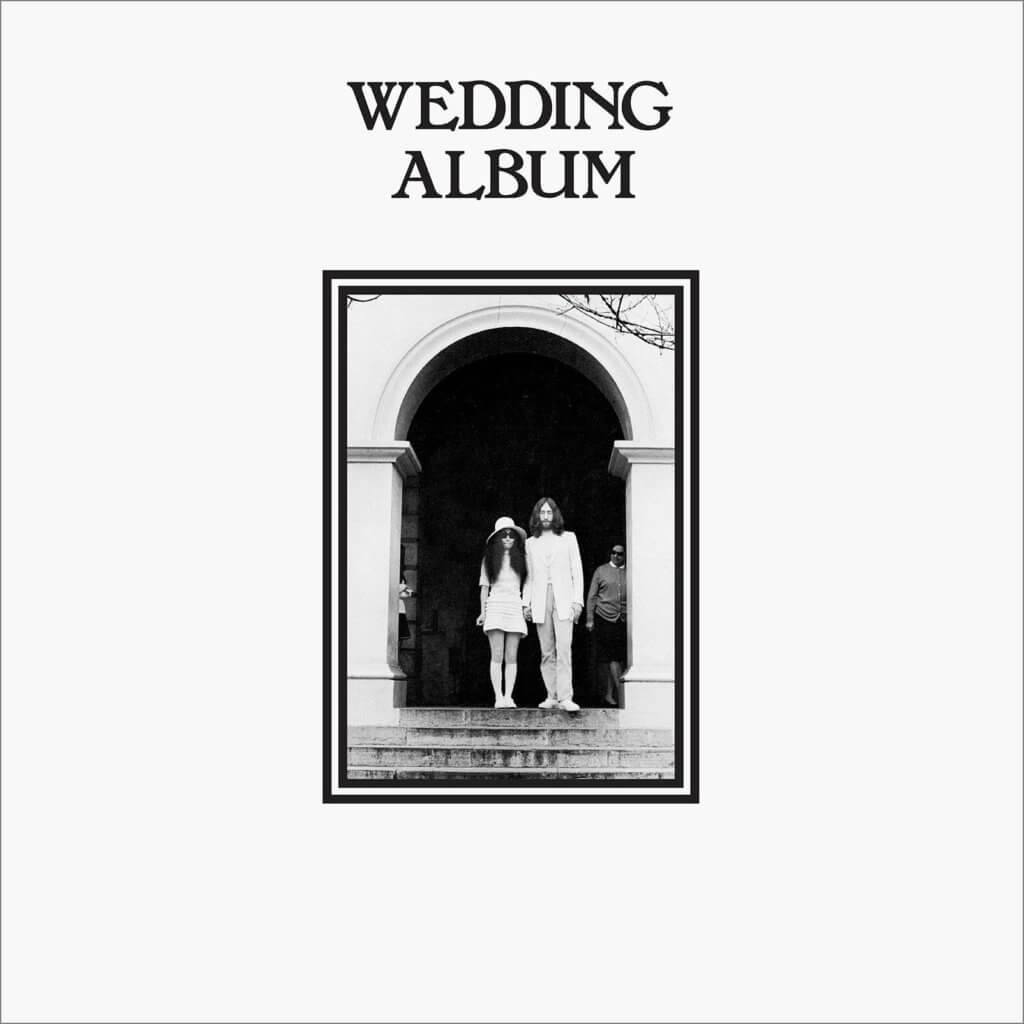 Secretly Canadian and Chimera Music are re-releasing Yoko Ono's musical output from 1968 to 1985. On February 18, Yoko Ono's 86th birthday, they announced the latest release in the project: John Lennon and Yoko Ono's Unfinished Music No. 3: Wedding Album (1969) will be reissued on March 22, two days after Ono and Lennon's 50th wedding anniversary.
Originally released in 1969, Wedding Album was the couple's third experimental, album-length record, described in the announcement as "one of the most remarkable of the duo's testaments to an intense romantic and artistic partnership that would last 14 years, until Lennon's tragic passing in 1980."
Listen to "Listen, the Snow is Falling" from Wedding Album
Related: When John and Yoko helped Jerry Lewis
Says the press release, "On March 20, 1969, John and Yoko were married in a civil service in Gibraltar. To celebrate the event, in lieu of a conventional honeymoon, the newlyweds spent a week in bed at the Hilton Hotel in Amsterdam, inviting members of the press into their room for interviews and photo sessions, and using their fame and the publicity generated by their 'Bed-in' to call attention to their campaign for world peace. With Wedding Album, Lennon and Ono created an enduring snapshot of a vibrant pop-cultural moment, with the hostilities of the Vietnam War as its bracing backdrop. It captures the humor, earnestness, and spontaneity that marked the early years of the 'Ballad of John and Yoko' era."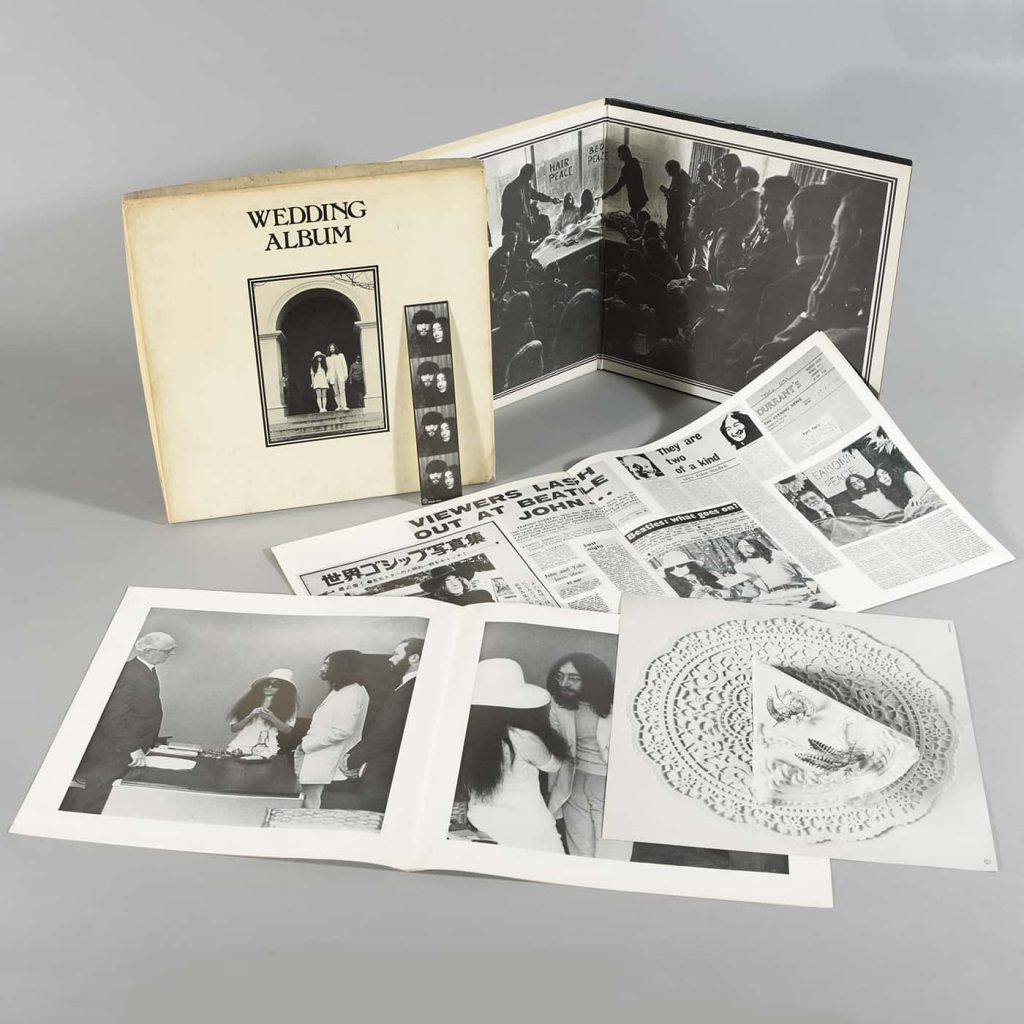 The announcement further states, "Wedding Album's innovative, original packaging, created by graphic designer John Kosh, included a box filled with souvenirs of Lennon and Ono's nuptials: photographs, a copy of the couple's marriage certificate, both Lennon's and Ono's drawings, a picture of a slice of wedding cake, and more.
"Now, with a faithful recreation of Wedding Album in limited-edition, white-vinyl LP; compact disc; and digital-download formats, Secretly Canadian and Chimera Music are making one of the most unusual and emblematic recordings of the Sixties available again—fifty years after John and Yoko were married—to mark the golden wedding anniversary of two of the 20th century's most emblematic cultural figures."
Listen to "Who Has Seen the Wind?" from Wedding Album
The first of the Yoko Ono reissues from Secretly Canadian and Chimera Music came out in 2016 and included 1968's Unfinished Music No. 1: Two Virgins, 1969's Unfinished Music No. 2: Life with the Lions and 1970's Yoko Ono/Plastic Ono Band. 2017 saw the release of 1971's FLY, 1973's Approximately Infinite Universe and 1973's Feeling the Space.

Latest posts by Best Classic Bands Staff
(see all)