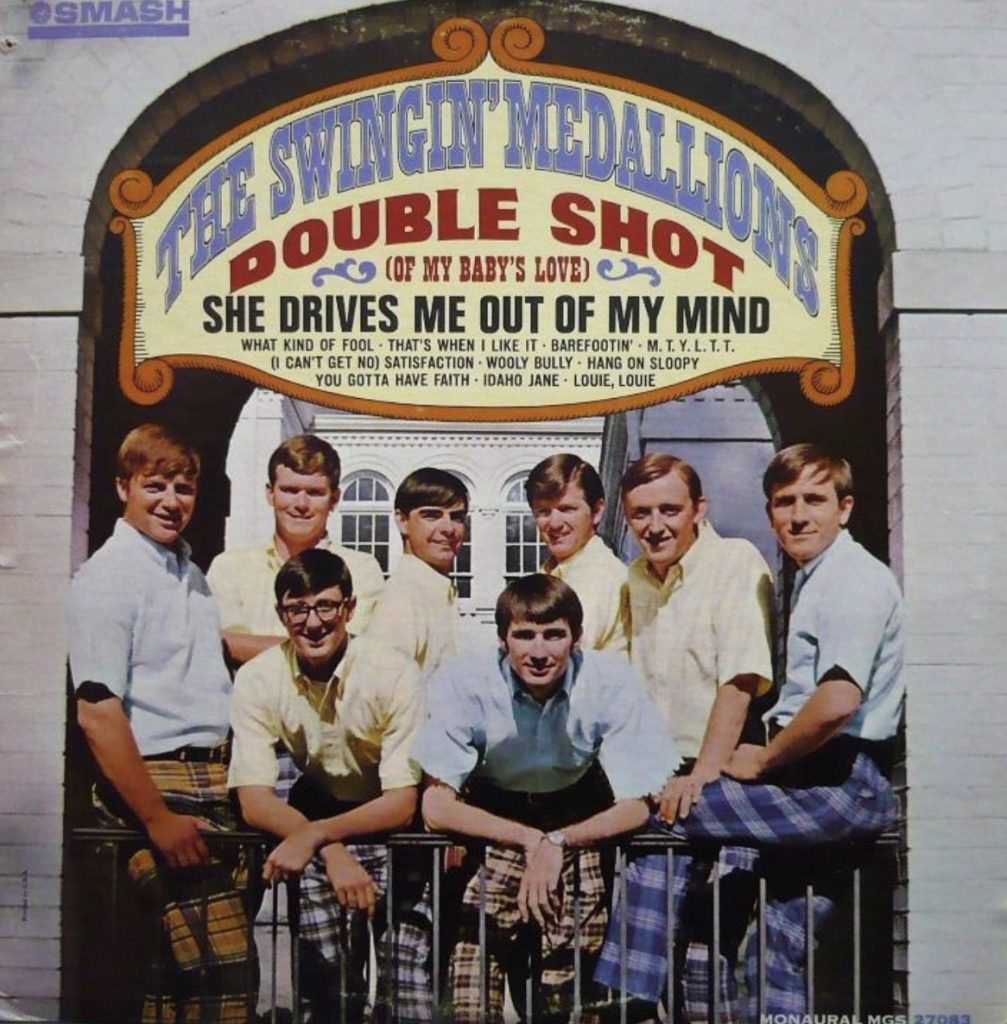 A co-founding member of the Swingin' Medallions, keyboardist/singer John McElrath, died June 9 after a battle with Parkinson's disease. He was 77.
The group, formed in Greenwood, S.C., in 1962 as the Medallions, was best known for its sole top 20 hit, 1966's "Double Shot (Of My Baby's Love)." McElrath still performed with the group until his illness caused him to stop. McElrath died in Greenwood, where he continued to reside.
An obituary published on the website for Greenwood's Index Journal said, "McElrath was more than the founder of the Party Band of the South. He was the glue that kept the band together through its many iterations for more than 50 years since that day a handful of kids listened to and began to emulate rhythm and blues they heard while sitting in McElrath's yard in the early 1960s."
Related: What were the other big hits of the summer of 1966?
The eight-member Medallions added the prefix Swingin' to their name in 1965. Their first single, "I Wanna Be Your Guy," did not chart but the second, "Double Shot (Of My Baby's Love)," originally released on the 4 Sale label in 1965 before gaining wider distribution via Smash Records, took off in 1966. The song, written by Don Smith and Cyril Vetter, was originally recorded in 1964 by Dick Holler and the Holidays, but their version did not chart. The Swingin' Medallions' cover featured McElrath's classic organ riff and the record jumped to #17. The same-titled album, released in the summer of 1966, reached #88.
(The Swingin' Medallions' single was reportedly banned from some radio stations due to its reference to "the worst hangover that I ever had" and the line "She loved me so hard.")
The band was able to place two further singles on the Billboard chart, "She Drives Me Out of My Mind" (#71, 1966) and "I Found a Rainbow" (#107, 1967) before disappearing permanently from the national scene.
Despite the lack of chart success, the Swingin' Medallions stayed together with some original members (including McElrath) for decades. They recorded several singles and other albums (none of which charted) and remained popular in the South Carolina area, particularly among fans of Carolina beach music. In 2009 they joined Bruce Springsteen and the E Street Band onstage in South Carolina to perform their one hit.
Listen to the Swingin' Medallions' "Double Shot (Of My Baby's Love)"

Latest posts by Best Classic Bands Staff
(see all)