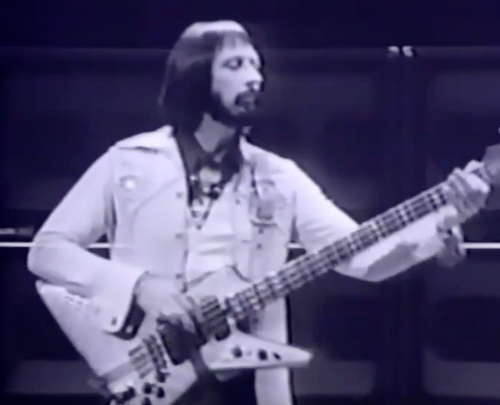 John ‍Entwistle, the legendary bassist ‍for The Who, is getting a series of posthumous audio releases. The first, Rarities Oxhumed – Volume One, has unreleased and remastered studio tracks, demos, and live tracks with gems like "Bogey Man" featuring Keith Moon, "Where You Going Now" (demo for The Who), and a raw live version of "Trick of the Light" recorded during the John Entwistle Band's final tour in 2001. The first release arrives Oct. 21, 2022, as part of a new partnership with Deko Entertainment and longtime friend and collaborator Steve Luongo. Listen to "I'll Try Again Today" below.
Nicknamed both the Ox and Thunderfingers, Entwistle was voted as the greatest bassist ‍of all time in a 2011 Rolling Stone magazine readers' poll and in its special "100 Greatest Bass Players" issue in 2017.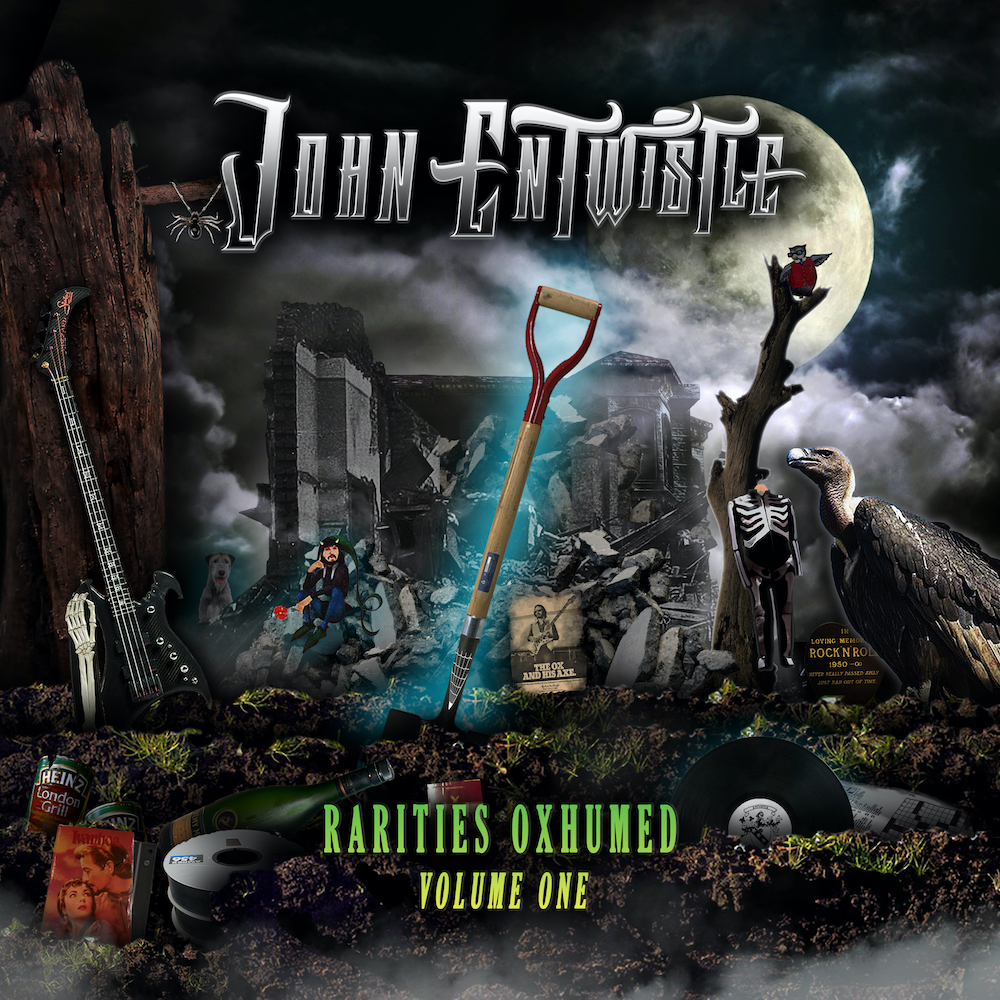 Rarities Oxhumed – Volume One includes an expanded booklet with never-before-seen photos and a look into life on the road with Entwistle. As Luongo notes in the Sept. 16 announcement, "John and I began touring together in 1987. Every tour was more fun than the last. That was the idea. Play loud aggressive rock & roll, have fun, laugh our asses off, travel to the next gig, and repeat. During the 15 years that we worked together as a rhythm section, we remained true to that cause. Along the way we recorded some records and created a sizable catalog of ideas and material for the future. The future is now."
The album cover concept was conceived by Luongo and Chris Entwistle (John's son).
Entwistle contributed several songs to the Who canon, including "My Wife" from Who's Next, and "Cousin Kevin" and "Fiddle About" for the rock opera, Tommy. He is well known for his composition "Boris the Spider," an early Who track that featured Entwistle's vocal in a deep bass, and which became a regular part of the band's concert setlist. He died in 2002 at age 57 at the Hard Rock Hotel and Casino in Las Vegas, one day before The Who were scheduled to begin a U.S. tour.
Listen to "I'll Try Again Today"
Rarities Oxhumed – Volume One Tracklist
"Bogey Man"
"Darker Side Of Night"
"I'll Try Again Today"
"When You See the Light"
"Back on the Road"
"Left for Dead" (Alternate Version)
"I Wouldn't Sleep With You"
"Don't Be a Sucker"
"Life Goes on" (Demo)
"Where Ya Going Now" (Demo)
"Trick of the Light" (Live)
"Under a Raging Moon" (Live)
"Shakin' All Over" (Live)

Latest posts by Best Classic Bands Staff
(see all)