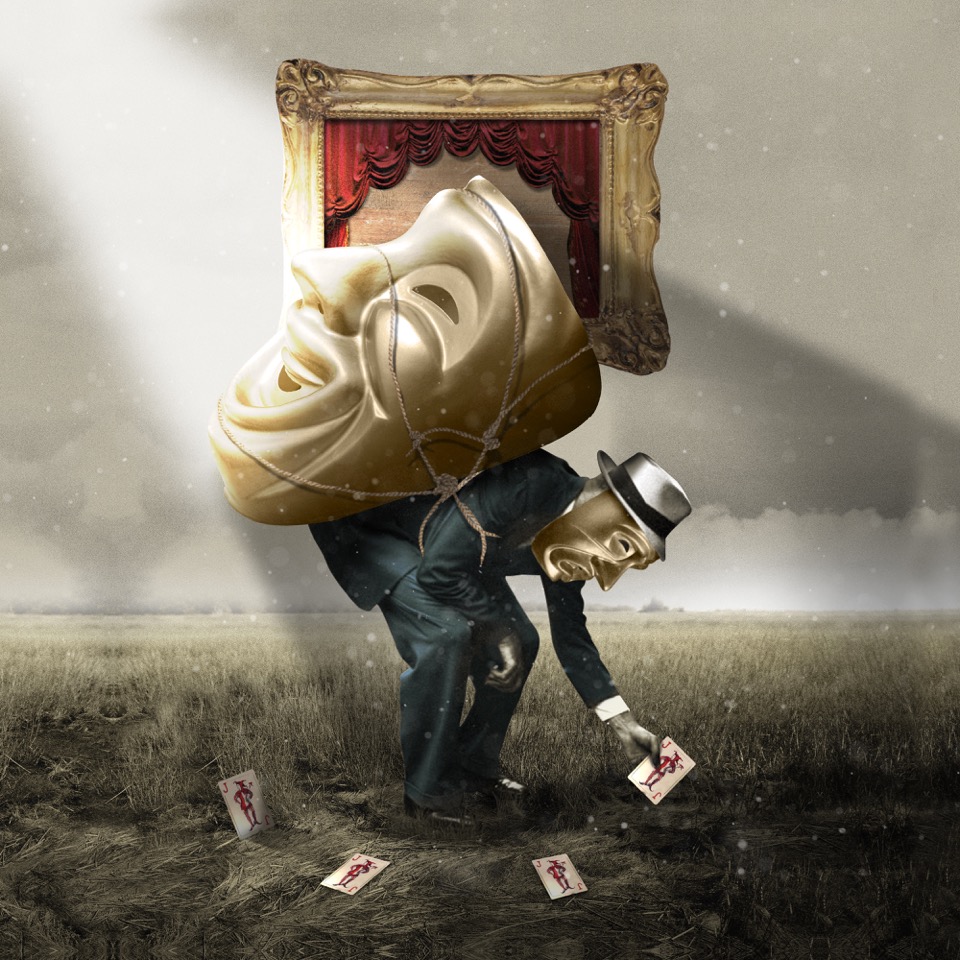 Following the 2015 release of his last album, Fast Forward, singer-songwriter Joe Jackson has announced the release of his new studio album, Fool. The record, the 20th studio album of Jackson's career, is described in a press release as "the fulfilment of a career-long dream: to finish a tour and head straight into the studio with the band firing on all cylinders." On July 29, Jackson wrapped up his 2018 summer tour at the Eqyptian Theater in Boise, Idaho, and the following day set up shop at Tonic Room Studios in town.
Says Jackson in the press release, "When it looked like I'd be recording in late July and mixing around my birthday, in August, it struck me that the only other occasion that had happened was while making my first album. It still took a while for it to sink in: this would be 40 years on… The road to this album is littered with the wrecks of songs and half-songs that didn't make the grade. There are eight survivors, which I think is enough. How significant the resurgence of vinyl is, I'm not sure, but I did think of this as an album, with two complementary sides of about 20 minutes each…I never have an overall theme in mind when I start trying to write songs for an album, but sometimes one will develop. In this case it's Comedy and Tragedy, and the way they're intertwined in all our lives. The songs are about fear and anger and alienation and loss, but also about the things that still make life worth living: friendship, laughter, and music, or art, itself. I couldn't have done this in 1979. I just hadn't lived enough."
Related: 10 songs that defined new wave music
The album was co-produced by Jackson and producer Pat Dillett (David Byrne, Sufjan Stevens, Glen Hansard, etc.). The band was the same group that Jackson has played live with ever since the release of Fast Forward: Teddy Kumpel on guitar, Doug Yowell on drums and long-time collaborator Graham Maby on bass (Maby was on that first recording session 40 years ago as well). The Fast Forward Tour took on a life of its own and enjoyed several encores over the last three years, with the band ultimately playing 103 shows together during that time span.
Starting February 2019, Jackson and the band will embark on a new world tour, playing shows throughout North America and Europe. He says, "We want to celebrate the fact that this is happening after 40 years. Anything else would be like sulking in a room by yourself on your own birthday party. Looking for some way to organize a show out of 40 years' worth of material, I decided to draw on five albums, each representing a decade: Look Sharp (1979), Night and Day (1982), LaughteraAnd Lust (1991), Rain (2008) and Fool (2019). We'll also throw in a couple of songs from other albums and some new covers."
Tickets go on-sale to the general public this Friday, Oct 12, at 10 a.m. local time at JoeJackson.com. Each North American concert ticket includes a digital download of Fool.
Fool will be released as CD digipak, 1-LP+download and digital on Jan. 18, on earMUSIC.
Listen to "Fabulously Absolute," the first song released from from Fool
Track Listing
1. Big Black Cloud
2. Fabulously Absolute
3. Dave
4. Strange Land
5. Friend Better
6. Fool
7. 32 Kisses
8. Alchemy
Joe Jackson Four Decade Tour Dates (buy tickets here or here)
Feb 5 / Bijou Theatre / Knoxville, TN
Feb 7 / Center Stage / Atlanta, GA
Feb 9 / Lincoln Theatre / Washington, DC
Feb 10 / The National / Richmond, VA
Feb 12 / Scottish Rite Auditorium / Collingswood, NJ
Feb 13 / Shubert Theatre / Boston, MA
Feb 15 / Town Hall / New York, NY
Feb 16 / Town Hall / New York, NY
Feb 18 / Danforth Music Hall / Toronto, ON
Feb 21 / Thalia Hall / Chicago, IL
Feb 22 / Thalia Hall / Chicago, IL
Feb 24 / Paramount Theatre / Denver, CO
Feb 27 / Aladdin Theater / Portland, OR
Feb 28 / Neptune Theatre / Seattle, WA
March 2 / The Masonic / San Francisco, CA
March 3 / Crest Theatre / Sacramento, CA
March 6 / Balboa Theatre / San Diego, CA
March 8 / Orpheum Theatre / Los Angeles, CA
March 9 / Orpheum Theater / Phoenix, AZ
March 16 / De Roma / Antwerp, Belgium
March 17 / De Oosterpoort / Groningen, The Netherlands
March 19 / Auditorium della Conciliazione / Rome, Italy
March 21 / Teatro Auditorium Manzoni / Bologna, Italy
March 22 / Teatro Dal Verme / Milan, Italy
March 23 / Teatro Colosseo / Torino, Italy
March 25 / Kaufleuten / Zurich, Switzerland
March 28 / Admiralspalast / Berlin, Germany
March 29 / Fabrik / Hamburg, Germany
March 31 / Liederhalle / Stuttgart, Germany
April 1 / Muffathalle / Munich, Germany
April 3 / Gloria / Cologne, Germany
April 4 / Theatre Sebastopol / Lille, France
April 5 / La Laiterie / Strasbourg , France
April 7 / Paradiso / Amsterdam, The Netherlands
April 8 / Paradiso / Amsterdam, The Netherlands
April 10 / Muziekcentrum / Enschede, The Netherlands
April 11 / Concertgebouw De Vereeniging / Nijmegen, The Netherlands
April 14 / Olympia / Paris, France
April 15 / Ancienne Belgique / Brussels, Belgium
April 17 / Palladium / London, UK
April 18 / O2 Birmingham Institute / Birmingham, UK
April 19 / City Halls / Glasgow, UK
April 21 / O2 Ritz / Manchester, UK
April 23 / Cork Opera House / Cork, Ireland
April 24 / Olympia Theatre / Dublin, Ireland

Latest posts by Best Classic Bands Staff
(see all)