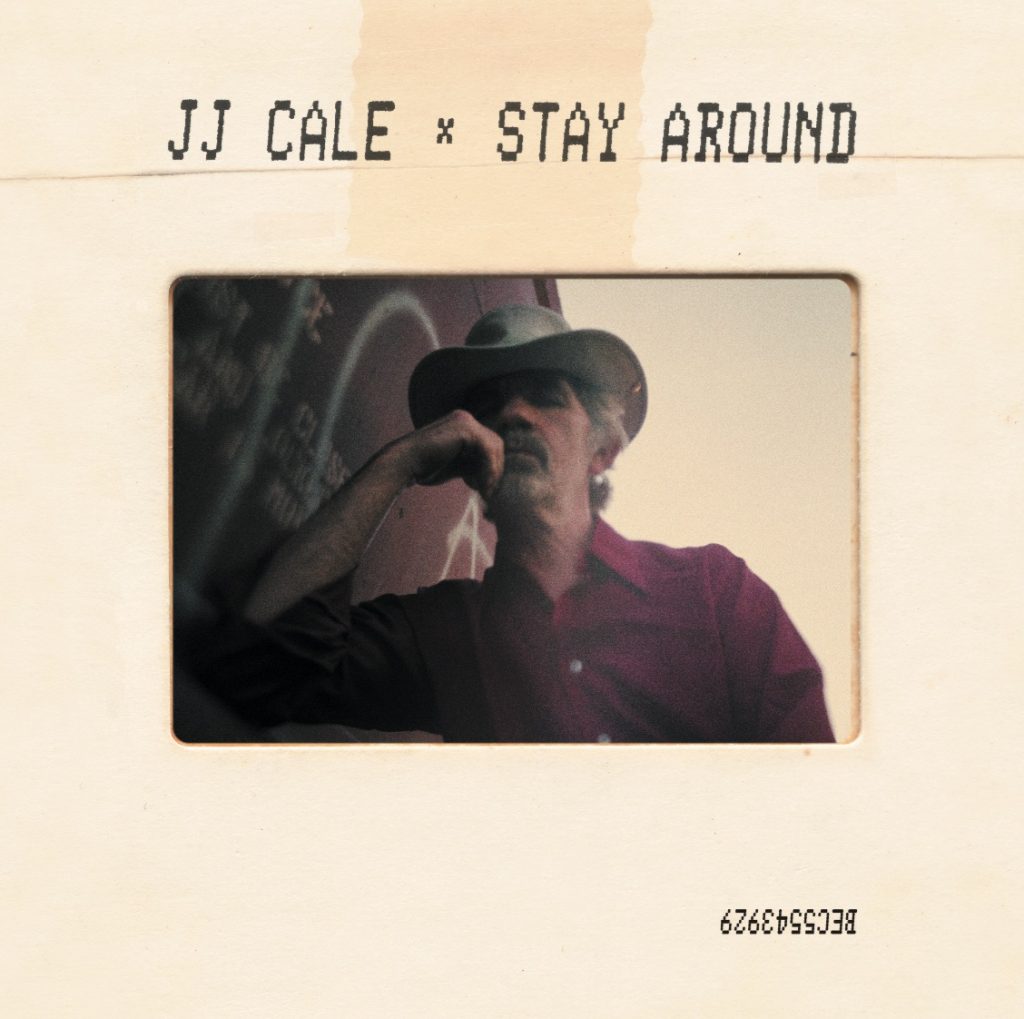 The first posthumous release by songwriter, guitarist and singer JJ Cale, titled Stay Around, will be released on April 26 by Because Music. The set was compiled by Cale's widow, musician Christine Lakeland Cale, and friend and longtime manage, Mike Kappus.
The official video for the album's debut single, "Chasing You," featuring footage of Cale touring (which he seldom did) and performing across the U.S., is below. (THe album is not yet available for pre-order.)
Says a press release, "All of the tracks on Stay Around are previously unreleased, a fact that's not unusual considering Cale's modus operandi: often Cale would reserve outtakes from one album for later release on another. Mike Kappus, who represented Cale for 30 years and has worked with his estate since his passing, explains, ''Roll On,' the title track of Cale's last studio album, was 34 years old. He would burn me CDs of demos, and one time I said, 'You've got two good albums on here.' Some of the tracks had detailed information, some of them had nothing. Some songs might be a full band of his buddies, others were him playing everything. These were songs he really did intend to do something with because they were carried to his typical level of production for release."
Related: Cale's old friend Eric Clapton is playing selected tour dates in 2019
On Stay Around, the only song not written by Cale is Christine Lakeland Cale's "My Baby Blues," the first song she and JJ cut as a four-piece combo in Bradley's Barn studio in 1977, the year they met. A longtime member of his band, she expresses that the song "brings everything full-circle" for her, according to the press release.
In compiling Stay Around, Christine Lakeland Cale pored over songs, both studio and home recordings that the public had never heard. She adds, "I wanted to find stuff that was completely unheard to max-out the 'Cale factor'… using as much that came from John's ears and fingers and his choices as I could, so I stuck to John's mixes…You can make things so sterile that you take the human feel out. But John left a lot of that human feel in. He left so much room for interpretation."
Cale himself said, "I like a funkier sound. I really admire the people who get really good sound. That takes expensive studios, expensive musicians. I delved into that a couple of times, but it's more fun when I create something to do it myself; it always has a unique sound. If I start doing it standard-wise, it becomes more polished and it doesn't sound quite as unique; it sounds like everybody else."
Cale, who influenced musicians such as Neil Young, Beck and Eric Clapton, cut his teeth during the '50s, playing guitar in bars in Oklahoma alongside fellow natives David Gates of Bread and Leon Russell, and is credited as one of the key figures in creating the laid-back "Tulsa sound." He managed to gather a loyal fan following and the admiration of some of the most revered rock musicians while—in the unwavering desire to lead a normal life—eluding fame, and it was via other artists recording and performing his songs that he became best known. Eric Clapton recorded "After Midnight," "Cocaine," and several other Cale originals, his admiration culminating with the pair's Road To Escondido collaboration in 2006, which earned Cale his first Grammy, for Best Contemporary Blues Album, and his first RIAA Certified Gold Award.
Among the many others who covered Cale's songs are Jerry Garcia, Captain Beefheart, Spiritualized, Beck, Lynyrd Skynyrd, John Mayer, Bryan Ferry, Santana, Chet Atkins, Johnny Cash, Lucinda Williams, The Band, Widespread Panic, Freddie King, Phish, Waylon Jennings, Maria Muldaur, Bobby "Blue" Bland, Hiss The Golden Messenger, Dan Auerbach, and Lee Fields.
Watch the video for "Chasing You"

Latest posts by Best Classic Bands Staff
(see all)