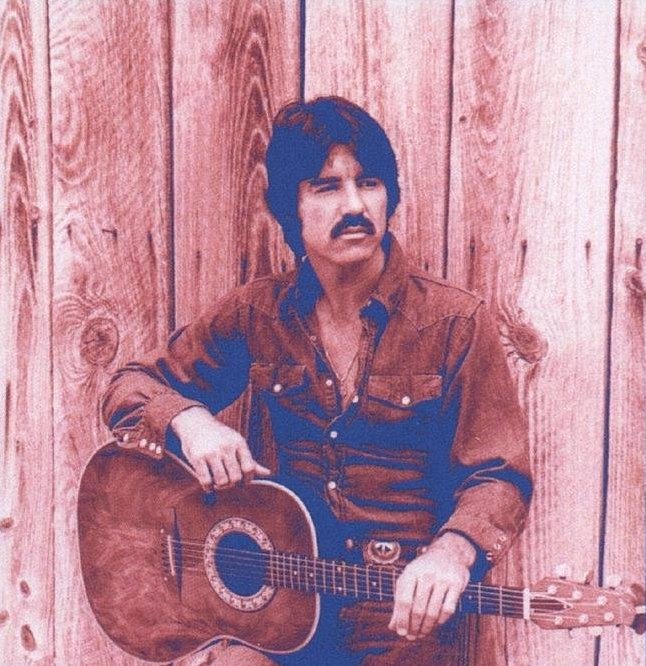 Jim Weatherly, who earned headlines as a star quarterback at the University of Mississippi, but ultimately garnered greater success for writing such enduring songs as "Midnight Train to Georgia" and "You're the Best Thing That Ever Happened to Me," both of which were enormous hits for Gladys Knight & the Pips, died at his home in Brentwood, Tenn., on February 3, 2021. The death was attributed to natural causes; Weatherly was 77.
Born in Pontotoc, Mississippi, on March 17, 1943, Weatherly began writing songs when he was 13 years old. After a college football career that included a national championship and undefeated season for Ole Miss in 1962, he chose music over football. He had his own bands during high school and college and played dates throughout the South until he moved to Los Angeles with his rock band, the Gordian Knot, in 1966.
Beginning in the early '70s, Weatherly wrote several pop and R&B classics. Knight's recordings of "Neither One of Us Wants to Be the First to Say Goodbye," "Midnight Train to Georgia" and "You're the Best Thing That Ever Happened to Me" were all R&B chart-toppers, and "Midnight Train" reached #1 on the pop charts.
He told the Nashville Songwriters Hall of Fame of how the song came about. "I was playing on a flag football team with some guys in LA," he said. "Lee Majors was on the team. Lee had just started dating Farrah Fawcett, and when I called up to his house one day, Farrah answered the phone. During the course of the conversation, Farrah said she was packing her clothes—she was taking the midnight plane to Houston to visit her folks. When she said it, my mind really went away from the conversation. When I got off the phone, I sat down and wrote 'Midnight Plane to Houston' in just a little more than 30 minutes. It just literally fell out. My mind was using Lee and Farrah as the people in the song, so it was like I could see the visuals. I didn't know where it was going, because back then I didn't know how to craft a song, I was just writing because it was a natural part of me. When I got to the line in the chorus 'leaving on a midnight plane to Houston, going back to a simpler place in time, I'll be with her on the midnight plane to Houston, I'd rather live in her world then live without her in mine.' it really wrapped it up in a nice package. After I wrote it, I cut it on my first album.
"We also sent Gladys 'Midnight Plane to Houston,' but before she ever did it, I got a call from a producer [who] wanted to cut the song with Cissy Houston but needed a more R&B title in order to get it played on black radio. So we changed the title to 'Midnight Train to Georgia.'
"After Cissy's version came out, we sent the song to Gladys again. She told us that the Pips were from Georgia, so when they heard that version, it was a natural for them. She felt more at home with it at that time and went in and cut it. I was absolutely amazed when I heard it… with all the background parts, I felt blessed! That's the only way I can put it."
The song earned her group the Grammy Award for Best R&B Vocal Performance by Duo or Group With Vocals.
Related: Our feature on Gladys Knight
Weatherly also recorded solo albums while in Los Angeles, scoring a Top 10 country hit with "I'll Still Love You" in 1975 and a Top 20 pop hit with "The Need to Be" in 1974.
Weatherly's songs were often recorded by country artists, and he moved to Nashville in 1985. He penned country hits for Glen Campbell, Charley Pride, Bryan White, Ray Price (who has recorded more than 50 of Weatherly's songs), Bill Anderson, Earl Thomas Conley and others, and his songs have been recorded by a diverse array of artists including Neil Diamond, Dean Martin, the Indigo Girls, Vince Gill, Hall & Oates, the Temptations, Etta James, Steve Wariner and the Manhattans. He is a member of the Mississippi Musicians Hall of Fame and the Ole Miss Alumni Hall of Fame.
"Midnight Train to Georgia" was inducted into the Grammy Hall of Fame in 1999, and it was ranked #29 in the Recording Industry Association of America's "365 Songs of the Century."
Related: Musicians we lost in 2021

Latest posts by Best Classic Bands Staff
(see all)