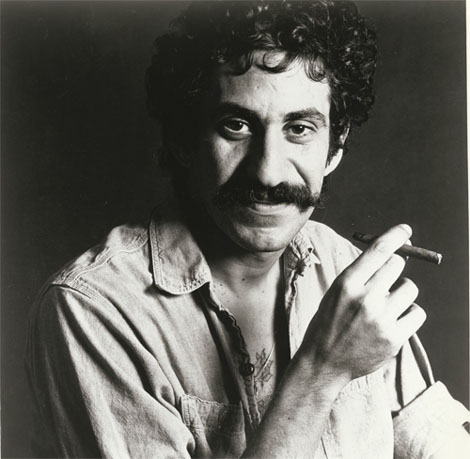 Best Classic Bands commemorated Jim Croce's untimely death in 1973 with our On This Day tribute on September 20.
"Time In A Bottle" was released posthumously and subsequently became the classic rock performer's second #1 chart hit on this day in 1973. (Earlier that year, Croce saw his "Bad, Bad Leroy Brown" become his first chart topper.)
In his short time as a successful folk-rock singer-songwriter, he displayed a warm and at times lovingly humorous gift for telling stories and conveying emotions with a genuinely populist touch. Combined with his gifts as a performer, it augured a long and winning career.
His break came when he began working with the production team of Terry Cashman and Tommy West, and subsequently signed a deal with ABC Records. Croce's 1972 debut album You Don't Mess Around With Jim yielded him a #8 single with its snappy title tune and a #17 hit with the affecting "Operator (That's Not the Way it Feels). "
Croce died on tour when his plane crashed just after take-off in Natchitoches, LA. Also killed were his accompanist, Maury Muehleisen, manager/booking agent, road manager, the comedian George Stevens who was Croce's opening act, and the pilot. In just two years as a national presence, Croce became a beloved artist whose songs still play and resonate with listeners on the radio.
Related: What were the biggest radio hits of 1973?
In his all-too-brief career, Croce earned five Top 10 singles. We can only imagine how many more he would have gifted us.
Related: Jim Croce – What might have been

Latest posts by Best Classic Bands Staff
(see all)