Singer-songwriter and author Jeff Slate is releasing a new album, Lockdown Live, recorded during his #StayHome online concert series during the COVID-19 enforced lockdown. The August 14 title includes a whopping 43-song tracklist featuring nine original songs from throughout his career, as well as the song "My Dolly," which he co-wrote with Simon Townshend, plus songs by Bob Dylan, Tom Petty, George Harrison, John Prine, Warren Zevon, and others.
Many of the performances are available for viewing on Slate's Facebook page.
The New York City-based musician released The Townshend Tapes in 1993, for which The Who's Pete Townshend served as executive producer. He also received acclaim when he opened for Sheryl Crow on her Tuesday Night Music Club tour. In 1997 he founded the band The Badge, and released several albums, EPs and live bootleg sets, garnering notice on the U.K./European "mod" scene in the 2000's.
Slate has collaborated with many alums of David Bowie's bands. He is the co-author of the 2017 book, The Authorized Roy Orbison, written with the legend's sons. He wrote liner notes for The Beatles' 50th anniversary edition of Sgt. Pepper's Lonely Hearts Club Band and the essay that was included in Bob Dylan's More Blood, More Tracks, a 2018 edition of the long-running Bootleg Series.
The recordings on Lockdown Live are drawn from Slate's online shows, which began airing weekly via Facebook Live and Instagram Live on April 4.
Watch Slate's video for "Letter From Paris (Showed Me The Way)," a live version of which is included in the collection
Lockdown Live Tracklist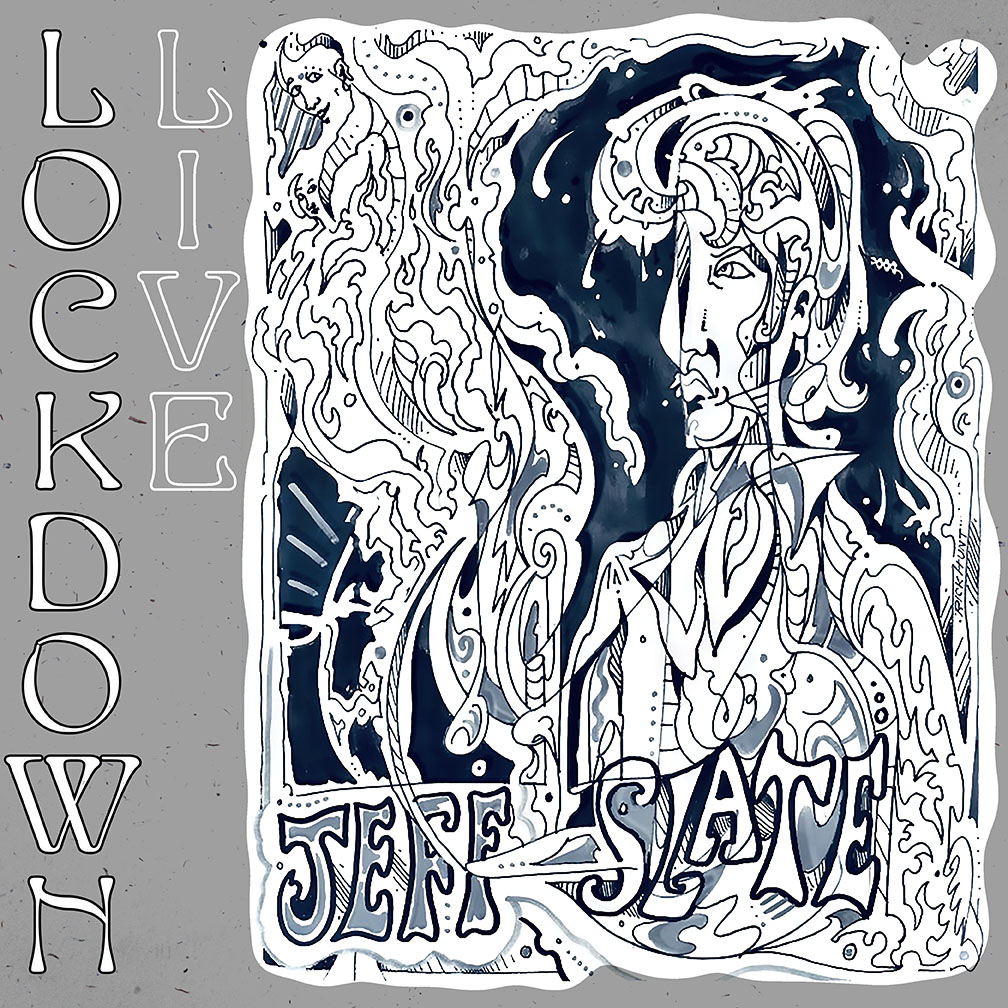 Disc One
I Won't Back Down
Baby, Forgive Me
My Dolly
Comes A Broken Heart
This Is Love
Who'll Stop The Rain
Lucky Day Sunset
Letter From Paris (Showed Me The Way)
Alone Tonight
A Little Piece Of Me
Wild Horses
California Blue
San Francisco Days
The Night We Met
Long Monday
Reconsider Me
Unfinished Business
The Ghost In You
Let My Love Open The Door
All Or Nothing
Less Than What You See
What's Going On
Give Me Love (Give Me Peace On Earth)
(What's So Funny 'Bout) Peace, Love and Understanding?
Listen to Slate's acoustic rendition of a TP favorite
Disc Two
Tonight I'll Be Staying Here With You
The Mighty Quinn
The Man In Me
Mr. Tambourine Man
My Back Pages
The Lonesome Death of Hattie Carroll
Handle With Care
If Not For You
Lay Lady Lay
Tangled Up In Blue
If You See Her Say Hello
Idiot Wind
Every Grain Of Sand
Ring Them Bells
Forever Young
Knockin' On Heaven's Door
All Along the Watchtower
Like A Rolling Stone
I Shall Be Released
Listen to Slate perform "The Mighty Quinn"
Slate is donated 100% of the proceeds from the sales of his merchandise to Meals Of Gratitude, Black Lives Matter, the North Star Fund, Justice For Julius, the Black Artist Fund and others, while covering the shipping costs out of his own pocket.
Pre-orders for the album on CD and download, as well as Lockdown Live T-shirts are available in the store at Slate's website.

Latest posts by Best Classic Bands Staff
(see all)