Legendary guitarist talks about his first studio LP in six years
We're in the presence of greatness. Thirty or so  lucky souls are in a Greenwich Village recording studio, invited by Warner Music Group's Rhino Entertainment for an old-fashioned listening party for his Loud Hailer album. That greatness that I refer to, though, has a double meaning. We're assembled in Electric Lady Studios, the very one that Jimi Hendrix had built in 1970, and his spirit and presence looms large. And we're the first ones outside the label to hear the sensational forthcoming album by another classic rock guitar legend, Jeff Beck.
"It's amazing to know that he stood in this room," says Beck, talking in Studio A and referring, of course, to Hendrix. Someone had just noted that Hendrix's sound could be heard on several of the cuts. "Of course it's Jimi in there," exclaims Beck. "Who's not gonna take a page out of that?"
I promised Rhino that I wasn't going to review the album since it won't be coming out until July 15, just days before Beck's co-headlining tour with yet another guitar legend, Buddy Guy. Beck will be 72 when the tour starts; he looks terrific.
Related: Full details of the Jeff Beck – Buddy Guy tour
But what an album! Here's what we can tell you: there are 11 tracks, most of which feature vocals from an unnamed female singer from London. He had met her bandmate – "a blonde girl in a snappy hat" – at Queen drummer Roger Taylor's home and ended up seeing their band perform in a small club. "I invited them to dinner after the show. Prosecco was flowing… I fed the idea [of having her sing on the album]. I thought if I don't change course now, I'm gonna be stuck in that guitar world!"
The album kicks off with "The Revolution Will Be Televised" (no relation to the Gil Scott-Heron track that includes a key word – "Not" – in its title). Beck's song features spoken lyrics by the unnamed singer. There's a pause when it ends and then "Live in the Dark" starts, featuring Beck's explosive guitars, some power drumming and that voice. When I told Beck afterwards that it was my favorite song on the album, he said it was one of his as well: "It'll be a favorite live." That piano you hear was played on his mother's piano; imagine that.
There's the insistent lyric, "Don't know what I want but I want it right now," punctuated by Beck's ferocious guitar playing on the track "Right Now." "Thugs Club," a contemporary jazz-rock-blues number features military-style drumming. There's even a song reminiscent of a '60s girl group.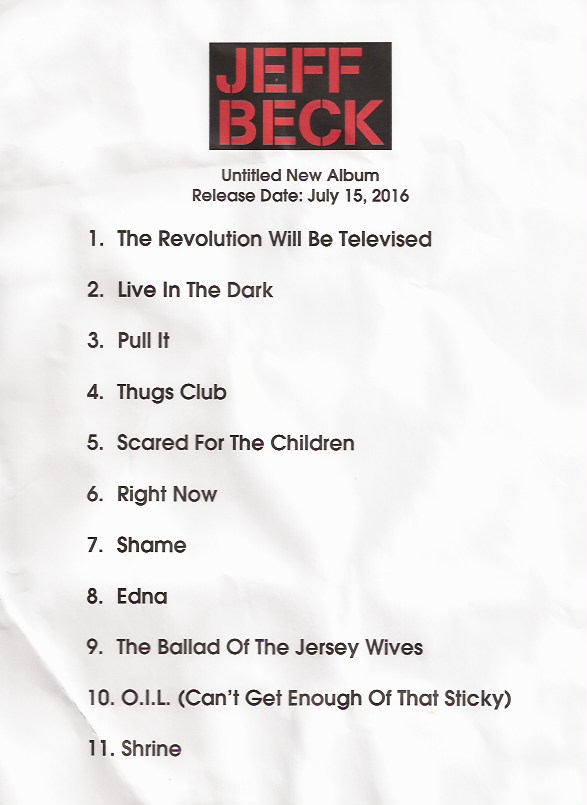 Related: Beck's Loud Hailer arrives July 15
Beck had been in Studio A before, recalling that he had recorded Stevie Wonder's Talking Book "right where you're standing."
Suffice it to say, Best Classic Bands will do a full review of Beck's first studio album since 2010's Emotion & Commotion when it's released this summer. You won't be disappointed.
Sign up for Best Classic Bands' Newsletter; form is on every page.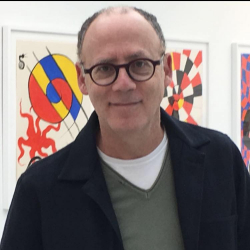 Latest posts by Greg Brodsky
(see all)