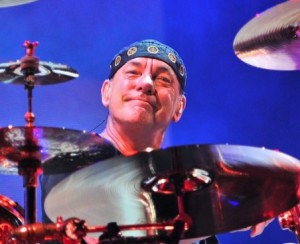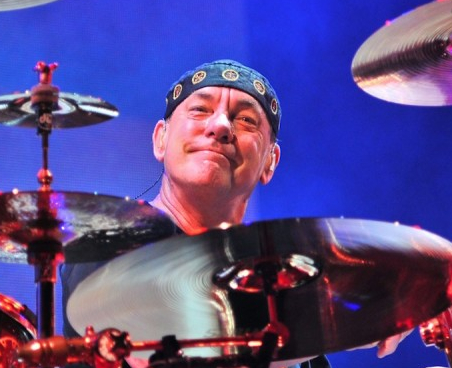 Sure seems that way – at least according to his daughter. "Lately, Olivia has been introducing me to new friends at school as 'My dad – he's a retired drummer,'" Neil Peart told Drumhead magazine. "True to say – funny to hear." He added, "The reality is that my style of drumming is largely an athletic undertaking, and it does not pain me to realize that, like all athletes, there comes a time to… take yourself out of the game. I would much rather set it aside than face the predicament described in our song 'Losing It.'" (The bittersweet "Losing It" describes an aging dancer and writer who are now facing their twilight years of work. See below…)
Rush just concluded their 40th anniversary tour in August – specifically celebrating 40 years of Peart's involvement in the band – and they described it as their last large-scale trek. Peart's comments have certainly fueled the rumor mill,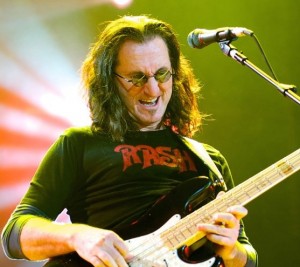 but frontman Geddy Lee feels that they've been taken out of context, at least in terms of a complete retirement. "I think Neil is just explaining his reasons for not wanting to tour, with the toll that it's taking on his body," he told Prog after the Drumhead interview was published. Peart does have shoulder problems and chronic tendonitis in his arms – not the greatest combination for drumming long-term on tour.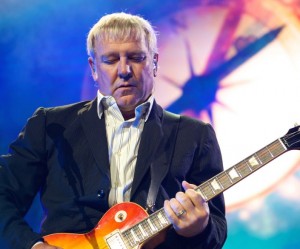 "We're not quite finished as a band," Lifeson reiterated to CTV News. "[Lee] and I are just itching to get back into writing… We've always talked about doing some soundtrack work." But if the band were to call it a day, "At 61, I don't feel there's anything we need to prove."
And ultimately the person with the greatest influence on Rush's future activities is a five-year-old girl – Peart's beloved daughter Olivia. "It's a true dilemma – there's no right answer," he said in an interview with Prog magazine prior to the band's 2015 tour. "I know how to compartmentalize, and I can stand missing [my daughter Olivia], but I can't stand her missing me, and it's painful and impossible to understand for her. How can a small child process that?"
The upshot of all this? Tour ended at the start of August. It's been just about the usual time now since then until band members begin to get restless, wonder what's up. Peart lives in Santa Barbara but Lee and Lifeson remain based in the Toronto area. So… hey guys, get together for a dinner sometime soon. And then let us know what you're thinking, okay?
[/ot-video]

Latest posts by Best Classic Bands Staff
(see all)