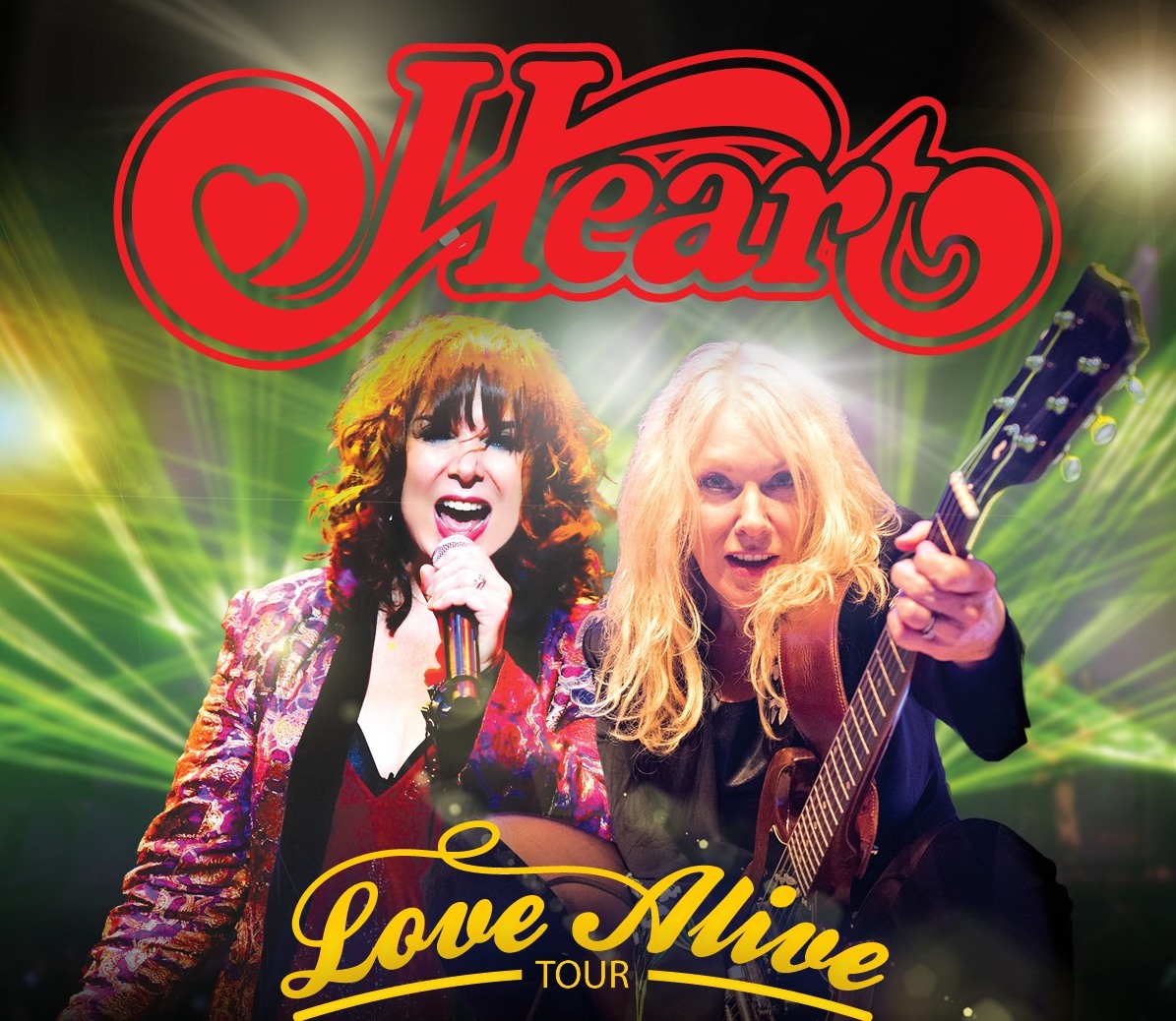 Five months after announcing their first tour in years, Heart began the "Love Alive" tour on July 9, 2019, with an 18-song set of band favorites and well-chosen covers. While they're not calling it a reunion, the "Love Alive" tour is Heart's first since 2016. Sisters Ann Wilson and Nancy Wilson had some family issues to work out and the sisters had taken a sabbatical from the classic rock band that they lead.
The setlist at the opening night performance at the Hollywood Casino & Amphitheatre in Maryland Heights, Missouri (near St. Louis) naturally featured the Heart hits "Crazy on You," "Barracuda" and "Crazy on You."
Watch them perform "Barracuda" on opening night
The concert also paid homage to the sisters' love of Led Zeppelin, with a performance of "The Battle of Evermore," as well as covers of Marvin Gaye ("I Heard it Through the Grapevine"), Pink Floyd ("Comfortably Numb"), and even Simon and Garfunkel ("The Boxer").
"This is one of the songs we grew up singing," said Nancy Wilson, while in Grand Rapids, Mich., three nights' later, on July 12.
Watch them perform "The Battle of Evermore" on July 11 in Tinley Park, Ill.
On February 11, the group announced their return to the road with a cross-country summer tour. Several weeks before it began, the band added many shows to the tour, with dates now well into October.
Watch them perform a favorite on July 14 in Toronto
They were joined by an all-female lineup of classic rock stars including Joan Jett & the Blackhearts, Sheryl Crow and Brandi Carlile.
Since Feb. 6 of that year, the group's Twitter account and Facebook page had posted a variety of pictures and classic songs, leading fans to believe that the sisters were planning to reunite after more than two years.
On February 10, a portion (29 seconds) of the video for the title cut from 2012's Fanatic album appeared. Heart fanatics began to actively speculate about a reunion. (Watch the clip below.)
If that wasn't enough, there was a countdown clock on the band's website that implied that an announcement was coming on Monday, Feb. 11.
Ann Wilson added: "We come to this tour with fresh energy. It will be unlike any other Heart tour that has been. Some of the songs will be classic of course, but this tour will be a new animal."
Ann Wilson had a busy 2018, touring with Jeff Beck and Paul Rodgers, and releasing a solo album, Immortal.
Related: We asked Ann Wilson who she regretted never recording with
Watch the official 2019 tour announcement
Related: Our 2017 interview with Nancy Wilson
For roughly a year – from June 2017 to June 2018 – Heart's Twitter account was dormant. (Their Facebook page was inactive for nine months.) Then in the fall, a series of tweets promoted the Jan. 25, 2019 release of Live in Atlantic City in various formats of a concert the band did in 2006 that originally aired on VH1 Decades Rock Live.
On Feb. 6, the group's social media pages began posting images of the sisters, alone and together, from over the years. Then on Feb. 10 came the 29-second video of "Fanatic."
— Heart (@officialheart) February 10, 2019
In 2021, Nancy Wilson told Best Classic Bands that she expected Heart to tour once again in 2022. (Tickets will be available here.
Related: Listings for 100s of classic rock tours

Latest posts by Best Classic Bands Staff
(see all)