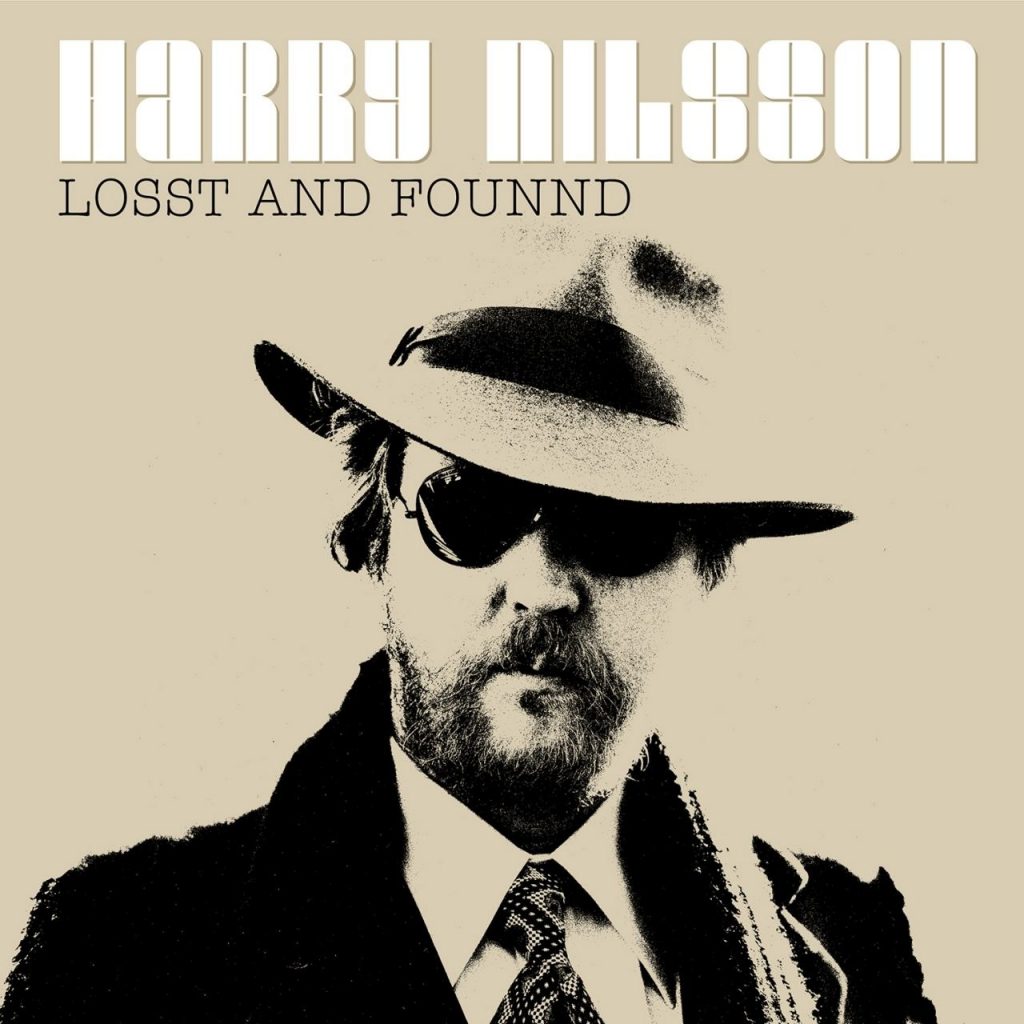 An album of previously unreleased music by the late singer-songwriter Harry Nilsson, titled Losst And Founnd, will be released on Nov. 22 by Omnivore Records. Described in a press release as Nilsson's "first album of new material in nearly 40 years," the 11-song collection features contributions from Jimmy Webb, Van Dyke Parks, Jim Keltner and Harry's son, Kiefo Nilsson. Listen to several cuts below.
The press release reads as follows:
"The music world was stunned to its core on January 15, 1994, when superstar vocalist Harry Nilsson was struck down by a heart attack at the young age of 52. What the music world did not know at the time was the multiple Grammy award-winning artist was at work on his first album of original material in nearly fifteen years—they would have to wait another quarter of a century!
"Omnivore Recordings is very proud to release Losst And Founnd, a brand new album by Harry Nilsson. Produced by Mark Hudson (Ringo Starr, Aerosmith, Ozzy Osbourne), the album features nine Nilsson originals as well as covers by Jimmy Webb and Yoko Ono. With musical contributions from an all-star cast of musicians like Van Dyke Parks, Jim Keltner, Webb, and Harry's son, Kiefo, the album features the classic Nilsson melodies that have been his trademark for over 50 years."
Listen to "Yo Dodger Blue," a tribute to the Los Angeles Dodgers
More from the announcement: "Nilsson's legacy has been bolstered in the last few years with the successful documentary Who Is Harry Nilsson (And Why Is Everybody Talkin' About Him)? and the many, many usages of Harry's songs in film and television including this year's Netflix hit Russian Doll, which features Nilsson's 'Gotta Get Up' from his classic Nilsson Schmilsson album."
The album includes liner notes from producer Hudson.
Watch the official trailer
Losst and Founnd Track Listing
Lost And Found
Woman Oh Woman
U.C.L.A.
Hi-Heel Sneakers/Rescue Boy Medley
Lullabye
Animal Farm
Listen, The Snow Is Falling
Try
Love Is The Answer
Yo Dodger Blue
What Does A Woman See In A Man
Listen to "Lost and Found" from the album
In addition, a high definition release of Nilsson's The Point!, is making its HD debut on both Blu-ray and HD Digital in an Ultimate Edition. The original 1970 title is described as a "a thematic, densely orchestrated concept album. An animated film version of The Point! first aired February 2, 1971, as an ABC Movie of the Week. The film was directed by Academy Award© winner Fred Wolf and produced by Murakami-Wolf Films in association with Nilsson House Music. Its songs were written by Nilsson and the film was narrated by Ringo Starr.
The Ultimate Edition Blu-ray is packed with hours of bonus material that includes not only all of the previously available bonus featurettes, but also brand new material produced exclusively for the release including new interviews with voice-over cast member Mike Lookinland; screenwriter Norm Lenzer; Nilsson's son, Kiefo Nilsson; composer/producer Bobby Halvorson; and Nilsson biographer Alyn Shipton.
Related: Our Album Rewind review of Nilsson Schmilsson

Latest posts by Best Classic Bands Staff
(see all)