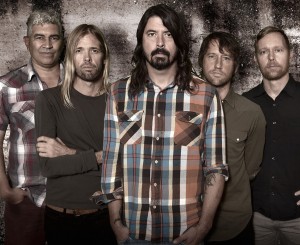 Update (11/14): In light of the Paris terrorist attacks, Foo Fighters have just cancelled the few remaining dates – including one scheduled for Paris – of their current tour. They posted this message on their Facebook page:
"It is with profound sadness and heartfelt concern for everyone in Paris that we have been forced to announce the cancellation of the rest of our tour. In light of this senseless violence, the closing of borders, and international mourning, we can't continue right now. There is no other way to say it. This is crazy and it sucks. Our thoughts and prayers are with everyone who was hurt or who lost a loved one."
Update (11/9): The Foo Fighters recently posted a mysterious countdown clock on their website (see below), pointing to something big happening at midnight on November 23rd. A variety of predictions have been made, but some detective work by Mike Jones of DC101 indicates that the framing of the Foo Fighters' logo is identical to the logo of Hotel St. Cecilia in Austin and that the enigmatic black-and-white photos the band has been releasing were also taken outside the hotel. Will the Foo Fighters be releasing the five new songs they recorded in Austin? Sure seems like it. We'll keep you posted.
Dave Grohl and the Foo Fighters made their time in between two successive headlining weekend sets at the Austin City Limits Music Festival productive. During the band's second show, he revealed just what he'd been up to for the past few days – recording five new songs in Austin.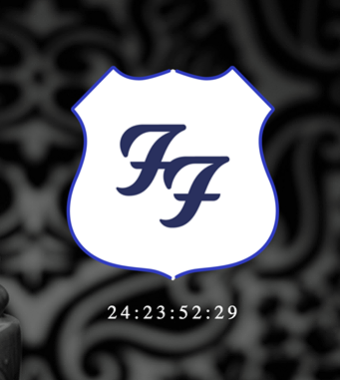 While he didn't opt to share any of those tunes with the crowd, Grohl did offer them another surprise, inviting longtime pal Ben Kweller onstage to add harmonies to a performance of "Big Me," a number from the first Foo Fighters album. "I bumped into an old friend I hadn't seen in about 16 years," he told the audience, adding that Kweller also contributed harmonies to the song he and the Fighters recorded just the night before. Kweller has made his home in Austin for a number of years now, and in between his own pursuits as an artist he runs his indie record label Noise Company.
The Foo Fighters released their last album, Sonic Highways, in 2014, recording songs in eight different U.S. cities (including Austin) and using the musical histories of those places as inspiration for lyrics. Perhaps they're just sticking to one location this time around?
Check out the video of the Foo Fighters performing with Ben Kweller below:

Latest posts by Best Classic Bands Staff
(see all)