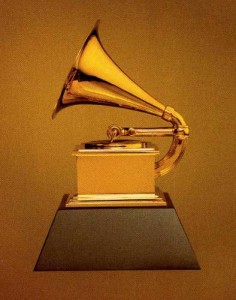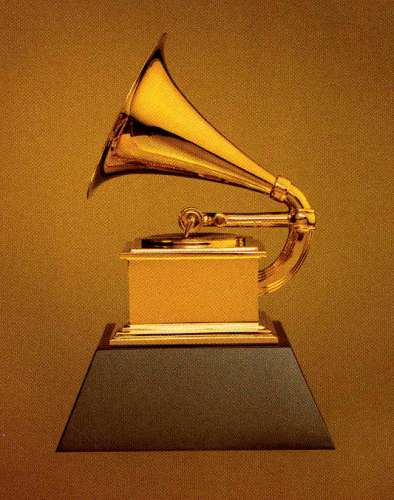 This year's 26-item line-up of Grammy Hall of Fame inductees is chock-full of rock'n'roll classics, including records from the Grateful Dead, Fleetwood Mac and Bob Dylan, and fittingly, the raucous Joan Jett & The Blackhearts tune "I Love Rock'n'Roll."
Since 1973, the Grammy Hall of Fame has honored historically significant recordings spanning all genres – works that have influenced and inspired both musicians and fans for generations. Recordings must be at least 25 years old to be considered.
The Dead's 1970 album American Beauty will be inducted, just months after the core four concluded their 50-year run with the five-concert Fare Thee Well sign-off. Made not long after their wildly successful fifth album, Workingman's Dead, the band's sixth release further developed their signature fusion of rock 'n' roll, bluegrass, folk and country.
Fleetwood Mac's self-titled 1975 album (aka the White Album) will also be placed into the music vault. It was the first to feature Lindsey Buckingham as guitarist and Stevie Nicks as vocalist, launching three top 20 singles – "Rhiannon," "Over My Head," and "Say You Love Me."
Dylan's sixteenth studio album, 1975's The Basement Tapes, marked the first official release of a number of songs that had previously only been heard via bootleg records. Blondie's disco-infused tune "Heart of Glass" was the song that helped propel the band from cult new wave group to mainstream success. The 1962 pop song "The Loco-Motion" made the U.S. Top 5 three times – and in a different decade each time, performed by artists from three different cultures (first Little Eva, then Grand Funk Railroad in 1974 and Kylie Minogue in 1988).
Other songs that made the cut include The Zombies' debut single from 1964, "She's Not There," Jimmy Buffet's seminal "Margaritaville," the much-covered "You Are So Beautiful" (as performed by Joe Cocker), and James Brown's "Cold Sweat – Part 1," the first recording in which Brown called for a drum solo (the now-famous exclamation, "Give the drummer some!"), starting the tradition of rhythmic "breaks" in dance music.
Full list of Grammy Hall of Fame 2016 Inductees:
Albums
American Beauty/Grateful Dead/Warner Bros. (1970)
The Basement Tapes/Bob Dylan and the Band/Columbia (1975)
Ella and Louis/Ella Fitzgerald And Louis Armstrong/Verve (1956)
First Take/Roberta Flack/Atlantic (1969)
Fleetwood Mac/Fleetwood Mac/Reprise (1975)
Lush Life/John Coltrane/Prestige (1961)
Miles Smiles/Miles Davis Quintet/Columbia (1967)
Pretenders/The Pretenders/Sire (1980)
Randy Newman/Randy Newman/Reprise (1968)
Singles
(songwriters of singles in parentheses)
"Boom Boom"/John Lee Hooker/(John Lee Hooker)/Vee-Jay (1962)
"Celebration"/Kool & The Gang (Robert Bell, Ronald Bell, George Brown, 
Eumir Decodato,Robert Mickens, Claydes 
Smith, James Taylor, Dennis Thomas,  
Earl Toon, Jr.)/De-Lite (1980)
"Cold Sweat – Part 1"/James Brown and the Famous Flames/(James Brown, Alfred Ellis)/King (1967)
"The Dark End of the Street"/James Carr/(Chips Moman, Dan Penn)/Goldwax (1967)
"Don't Sit Under the Apple Tree (With Anyone Else But Me)"/Andrews Sisters/(Lew Brown, Sam H. Stept, Charlie Tobias)/Decca (1942)
"The Fat Man"/Fats Domino/(Dave Bartholomew, Antoine Domino)/Imperial (1949)
"For the Love of Money"/The O'Jays/(Kenneth Gamble, Leon Huff,  
Anthony Jackson)/Philadelphia International (1974)
"Heart of Glass"/Blondie (Deborah Harry, Chris Stein)/Chrysalis (1979)
"I Love Rock 'n' Roll"/Joan Jett & The Blackhearts/(Jake Hooker, Alan Merrill)/Boardwalk (1982)
"The Loco-Motion"/Little Eva/(Gerry Goffin, Carole King)/Dimension (1962)
"Margaritaville"/Jimmy Buffett/(Jimmy Buffett)/ABC (1977)
"Rock Island Line"/Lead Belly/(Traditional)/
Asch (1942)
"She's About A Mover"/Sir Douglas Quintet/(Doug Sahm)/Tribe (1965)
"She's Not There"/The Zombies/(Rod Argent)/Parrot (1964)
"This Train"/Sister Rosetta Tharpe/(Traditional)/Decca (1939)
"(What Did I Do To Be So) Black and Blue"/Louis Armstrong and His Orchestra/(Harry Brooks, Andy Razaf, Fats Waller)/Okeh (1929)
"You Are So Beautiful"/Joe Cocker/(Bruce Fisher, Billy Preston)/A&M (1974)

Latest posts by Best Classic Bands Staff
(see all)