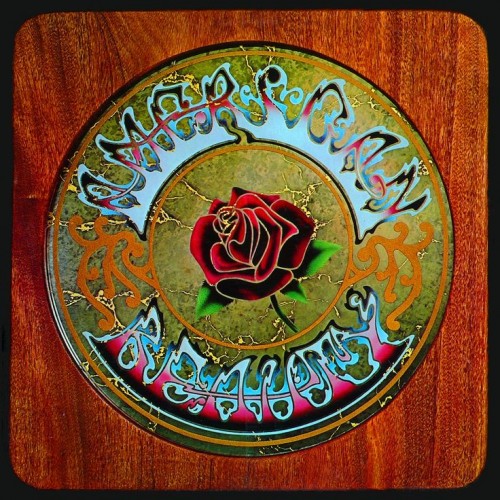 The Grateful Dead's fifth studio album, American Beauty, will celebrate its 50th anniversary this fall with two new releases. American Beauty: 50th Anniversary Deluxe Edition will be available on Oct. 30. The three-CD set includes the original album with newly remastered audio, plus an unreleased concert recorded on Feb. 18, 1971, at the Capitol Theatre in Port Chester, N.Y. The show was mixed from the 16-track analog master tapes by Jeffrey Norman at Bob Weir's Marin County TRI Studios and mastered by Grammy-winning engineer David Glasser.
One of the highlights from the Capitol Theatre show, the previously unreleased performance of "Truckin'" was made available on the day of the new edition's September 9 announcement.
American Beauty: 50th Anniversary Vinyl Picture Disc will be available the same day. Produced in a limited edition of 15,000 copies, it contains the newly remastered version of the original album.
Jerry Garcia, Bob Weir, Ron "Pigpen" McKernan, Phil Lesh, Bill Kreutzmann and Mickey Hart recorded American Beauty in August and September 1970 at Wally Heider Studios in San Francisco with producer Stephen Quinn Barncard. When they entered the studio, Workingman's Dead was still on the charts. New songs featured on the album included "Friend of the Devil," "Sugar Magnolia," "Truckin'" and "Ripple."
The deluxe edition includes the band's previously unreleased live performance from February 18, 1971, at the Capitol Theatre in Port Chester, N.Y., one of the most requested archival recordings in the Dead's vault.
On stage that night, the Dead debuted a whole new batch of songs, five in all: "Wharf Rat," "Playing in the Band," "Bertha," "Greatest Story Ever Told" and "Loser." Keyboardist Ned Lagin (who played piano on "Candyman" on American Beauty) sat in with the band for the show.
Related: Our Album Rewind of Workingman's Dead
American Beauty: 50th Anniversary Deluxe Edition CD Track Listing
Disc One: Original Album Remastered
1. Box Of Rain
2. Friend Of The Devil
3. Sugar Magnolia
4. Operator
5. Candyman
6. Ripple
7. Brokedown Palace
8. Till The Morning Comes
9. Attics Of My Life
10. Truckin'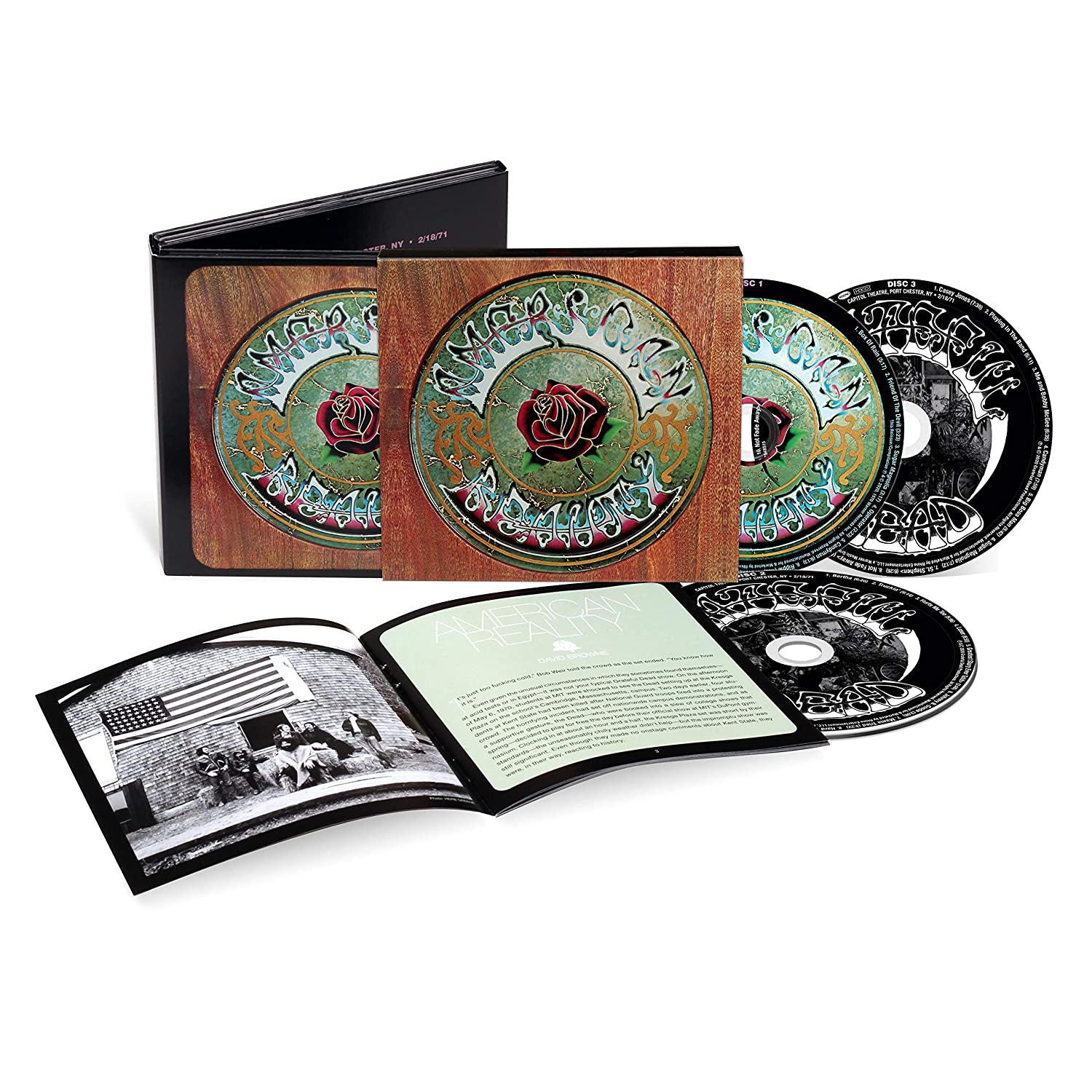 Disc Two: Capitol Theatre, Port Chester, NY (2/18/71)
1. Bertha
2. Truckin'
3. Hurts Me Too
4. Loser
5. Greatest Story Ever Told
6. Johnny B. Goode
7. Mama Tried
8. Hard To Handle
9. Dark Star
10. Warf Rat
11. Dark Star
12. Me And My Uncle
Disc Three: Capitol Theatre, Port Chester, NY (2/18/71)
1. Casey Jones
2. Playing In The Band
3. Me And Bobby McGee
4. Candyman
5. Big Boss Man
6. Sugar Magnolia
7. St. Stephen
8. Not Fade Away
9. Goin' Down The Road Feeling Bad
10. Not Fade Away
11. Uncle John's Band

Latest posts by Best Classic Bands Staff
(see all)