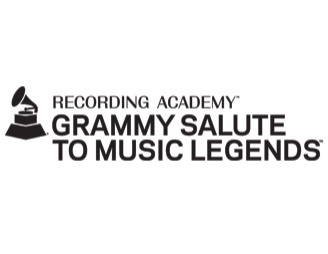 In collaboration with the Recording Academy, Great Performances will present Grammy Salute To Music Legends, the second annual all-star concert offering a primetime spotlight for the Academy's 2017 Special Merit Awards recipients. The celebration and tribute concert feature rare performances by honorees and renditions by those they've inspired.
The celebration, led by Paul Shaffer as musical director, was recorded in July at New York's Beacon Theatre, and will air Oct. 13 from 9-11 p.m. on PBS. (Check local listings.) Historically held during Grammy Week, this is the second time the Recording Academy has celebrated the Special Merit Awards with a stand-alone event and musical tribute.
This year's Lifetime Achievement Award honorees are Charley Pride, Shirley Caesar, Ahmad Jamal, Jimmie Rodgers, Nina Simone, Sly Stone and the Velvet Underground.
Additional Special Merit Awards honorees celebrated include Trustees Awards recipients producer, arranger, and songwriter Thom Bell; record executive Mo Ostin; and recording executive, A&R man, and music publisher Ralph S. Peer; and audio inventor Alan Dower Blumlein, who is the Technical Grammy Award recipient. Also honored is Keith Hancock, this year's recipient of the Recording Academy and Grammy Museum®'s Music Educator Award.
Related: Look at last year's lineup 
The event features performances by Lifetime Achievement Award honorees John Cale and Maureen "Moe" Tucker of the Velvet Underground; Randy Newman, Living Colour founder and songwriter Vernon Reid; Valerie Simpson; Dionne Warwick and several others
The full musical program follows (the honorees in bold type; performers in parentheses):
Thom Bell
"You Make Me Feel Brand New" (Russell Thompkins Jr.)
"Then Came You" (Dionne Warwick)
Ahmad Jamal
"But Not For Me" / "Ahmad's Blues" / "Poinciana" (Stanley Cowell)
Nina Simone
"Mississippi Goddam" (Andra Day)
Jimmie Rodgers
"Hobo Bill's Last Ride" / "Mule Skinner Blues" / "T For Texas" (Dwight Yoakam)
Ralph S. Peer
"Crazy Blues" (Catherine Russell)
"The Great Pretender" (Russell Thompkins Jr.)
"Georgia on My Mind" (Andra Day)
The Velvet Underground
"I'm Waiting For The Man" / "Sunday Morning" (John Cale Band with Maureen "Moe" Tucker)
Shirley Caesar
Medley: "You Name It" / "It's Alright, It's OK" / "You're Next In Line For A Miracle" / "Satan, We're Going "To Tear Your Kingdom Down" (Kirk Franklin with Le'Andria Johnson)
"Caught Up" / "Jesus, I Love Calling Your Name" (Shirley Caesar)
Mo Ostin
"A Few Words In Defense Of Our Country" / "I Think It's Going To Rain Today" (Randy Newman)
Charley Pride
"Is Anybody Goin' To San Antone" (Neal McCoy)
"Kiss An Angel Good Morning" (Charley Pride)
Sly Stone
"I Want To Take You Higher" / "Everybody Is A Star" / "Sex Machine" / "Dance To The Music" (Charlie Wilson, Valerie Simpson, Vernon Reid)
Watch a fan video of Sly's "Dance to the Music" from the concert

Latest posts by Best Classic Bands Staff
(see all)