Glenn Yarbrough Dead at 86, Member of Folk's Limeliters
by Jeff Tamarkin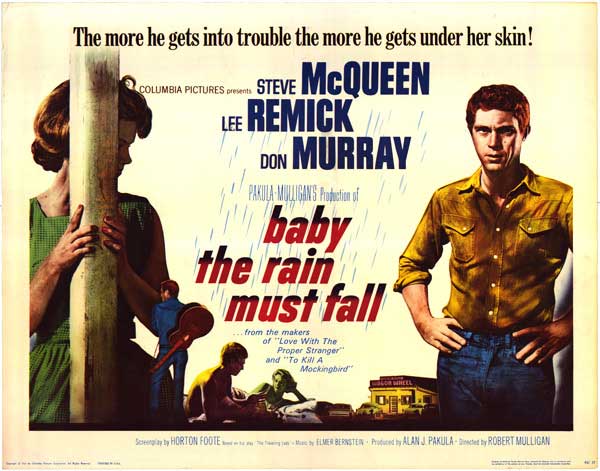 If you listened to AM pop radio in early 1965, you likely heard a rousing, orchestrated folk-informed tune sung with gusto by a man who left no doubt he meant every word: "Baby the Rain Must Fall," written by Elmer Bernstein and Ernie Sheldon, was arranged by David Gates (later of Bread) and rose to #12 nationally. The title song of a new film starring Steve McQueen and Lee Remick, it was the only solo single by Glenn Yarbrough to chart so highly, so some listeners may have come away with the impression that he was a one-hit wonder.
But Yarbrough, who died Thursday (August 11) in Nashville at age 86 from complications of dementia, was already a major star of the folk music revival when he snuck into the upper reaches of the singles chart. As one-third of the Limeliters, one of the top folk groups of the era, he had a huge built-in audience, and had been performing and recording under his own name for more than a decade.
Glenn Robertson Yarbrough was born in Milwaukee, WI, on January 12, 1930. He was raised in New York City and learned to sing and play guitar after witnessing a Woody Guthrie concert. After his military service in the early '50s, he began performing in nightclubs in Chicago and cut a few albums for Elektra Records and other labels, before settling in Aspen, Colorado, where he ran the Limelite club.
The Limeliters—tenor vocalist and guitarist Yarbrough with bassist/vocalist and banjoist/vocalist Alex Hassilev and Lou Gottlieb—were formed in 1959 and signed to Elektra the following year. Their rise within the folk movement was swift. They became a sensation at San Francisco's Hungry i nightclub and by early 1961, having left Elektra for RCA Victor, their reputation spread nationally. Tonight: In Person, the Limeliters' first album for their new label, vaulted to #5 nationally, remaining on that chart for 74 weeks.
Watch the Limeliters live on TV in 1963…
Over the next four years the Limeliters performed all over the country and appeared often on television, including The Ed Sullivan Show. Their albums continued to sell briskly, with The Slightly Fabulous Limeliters also making the top 10 later in 1961. Yarbrough left the group in 1963 to set out on his own and the Limeliters broke up two years later. (They would reunite in 1968 and often thereafter, sometimes with and sometimes without Yarbrough.)
On his own Yarbrough fared well from the start, his RCA solo releases finding favor with the folk audience even after the arrival of the British Invasion and the overall rise of rock as a commercial force. "Baby the Rain Must Fall" and the accompanying album of the same name (which peaked at #35) marked the height of his commercial popularity. He collaborated with poet Rod McKuen on several projects but by the late '60s Yarbrough had become disenchanted with the music business and opened a school for disadvantaged children in California. When the school closed a few years later he took to sailing, sometimes not seeing land for extended periods.
Yarbrough kept himself involved in music somewhat in his later decades, singing the songs for an animated TV version of The Hobbit in 1977 and presenting an annual Christmas show, until several years ago, when he underwent throat surgery, causing him to give up singing permanently.

Latest posts by Jeff Tamarkin
(see all)