Since 2017, Beatles fans have been treated annually to an expanded edition of the band's later recorded output, pegged to their 50th anniversaries. The remixing has been overseen by Giles Martin, son of legendary producer George Martin. While bootlegged demos and outtakes of their songs have been around for years, they were rarely given an official release, with the notable exception of the three Beatles Anthology albums from the mid-'90s that featured just a tease of alternate takes.
The younger Martin's work–he himself turned 52 in 2021–has revolutionized (forgive the pun) the way that Beatles fans have listened to Sgt. Pepper's Lonely Hearts Club Band, The Beatles (aka The White Album), Abbey Road and Let It Be, with scores of official previously unreleased demos and outtakes. And 2021's docu-series The Beatles: Get Back captured on film how the songs evolved.
In an interview with Apple Music's Zane Lowe on Feb. 28, 2022, in which the press was invited to watch via a live feed, Martin spoke about his involvement with The Beatles' recorded legacy, with anecdotes about working at Abbey Road Studios. The Beatles' 2000 1 album, which Martin himself remixed in 2015, and "Strawberry Fields Forever" have just been released using the company's Spatial Audio initiative. [Click here to listen to 1 in Dolby Atmos.]
Apple Music introduced Spatial Audio with Dolby Atmos in June 2021. The company describes Dolby Atmos as "a revolutionary, immersive audio experience that enables artists to mix music so the sound comes from all around and from above."
Martin himself has described it as "a quantum leap in technology." In the interview with Lowe, he used a personal experience at Abbey Road Studios to compare it to time travel.
"[When] my dad started to lose his hearing [he] didn't tell anyone that I became his ears, and that's how I started doing what I'm doing," he says. "He started working on the Anthology project, and he hadn't listened to The Beatles since they broke up. And I came in and I listened to 'A Day in the Life' on a four-track tape machine. I was in a room upstairs and he pressed play and John [Lennon] was like talking to him, but obviously years old, and it was like he was in the room. There was no hiss, there was no crackle. It was literally like he was coming through the speakers in the room.
"And I thought to myself, 'That is magical. Records don't get old. We get old and records stay the same age. John Lennon is the same age now on that recording as he was in 1967, when he was saying those words. And with Spatial Audio and the work we do now at at Abbey Road, you can time travel. You could be there with the band, you know, with Dolby Atmos. You could be there with the band and be in the same space with them and you can just time travel. You could snap your fingers and just press play and find something. We get old; music stays the same age."
Giles Martin understandably reveres Abbey Road Studios. "You walk in… and you feel like it's a magic place." Lowe asks him if he thought his father could have gotten more from The Beatles in terms of sound.
"My father was a futurist and loved technology. He was always looking for a way to have perfect sound."
He relates a funny story. When CDs were first introduced, his father was given one of the first CD players and several CDs. "They said, 'This is the future of sound.' My father [showed them to some friends] and said, 'These are indestructible,' and he whacked one on a table and it broke. (laughs)
"Paul [McCartney] and Ringo [Starr] are always going, 'How can we push technology?' So it made sense to me to do Sgt. Pepper's, one of most famous albums of all time, in new technology, because that's what The Beatles want. Paul says, 'I don't want to be stuck in a museum. I don't want to be under a glass case. I want people to discover things.' [So] we went back and redid [Sgt. Pepper's] because technology changed, like it does."
Lowe, a terrific interviewer, who clearly spends time researching his subject, asks him if there were specific Beatles songs that were challenging to mix in Spatial Audio.
"'A Hard Day's Night' was tough. It's got John's vocal, acoustic guitar, and congas on one track. Guitar, drums and bass on another track. John and Paul, another guitar, I think, on another track. And it's that balance; if you start splitting the Spatial Audio as opposed to mono… the levels change because of compression. There's a lot of technical stuff that goes on.
"'A Day in the Life' sounds really good in Spatial Audio. [But] that was really tough. [It's] a four-track. You have essentially four things and you can't separate them. So it's an acoustic guitar, piano, shakers and… conga. And then there's bass and drums. And there's a vocal track. And then there's the strings, all the strings on one track and you're thinking, that's one of the biggest records ever. And it's only got four things. So, you have to go, 'Okay, if people listen to that in Spatial, they'll hear the piano and acoustic guitar on this side of the shaker, and they'll hear the bass and drums on the other side because you can only put them on, and the vocals in the middle, and the strings go around you. And it's getting that balance, getting that feel right."
Lowe asks Martin specifically about "Strawberry Fields Forever."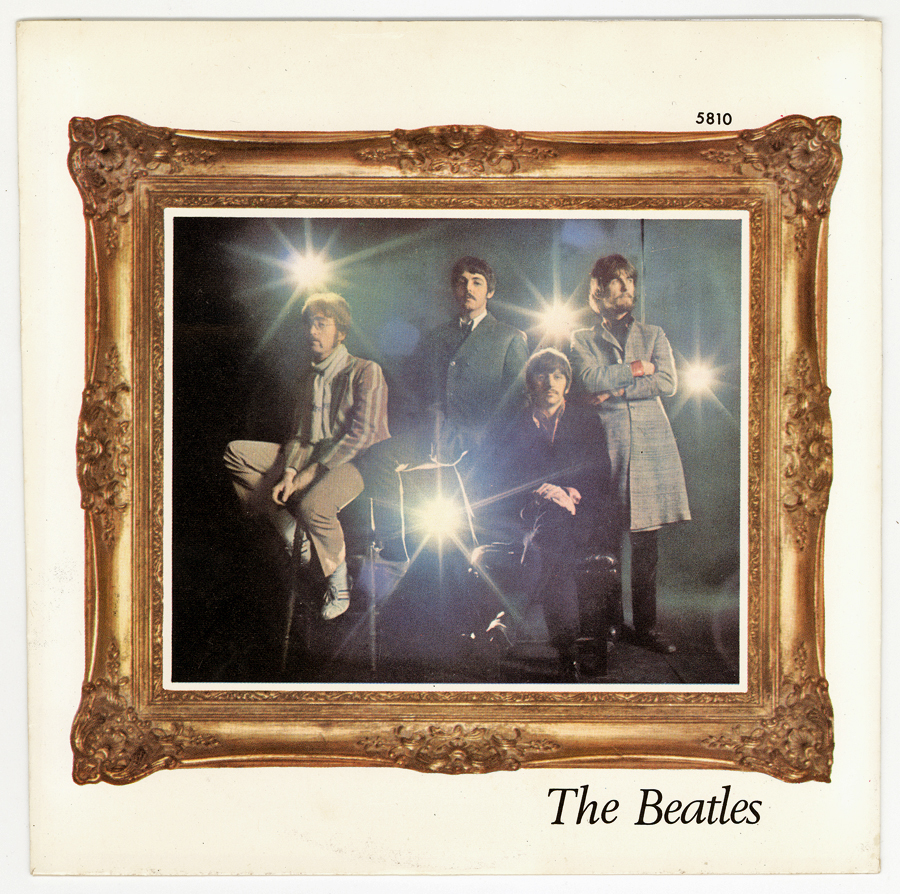 "It was my dad's, I think, proudest work as a producer. It was two different takes, two different speeds, he put the strings [on]… he created this thing. John got in touch with him the month before he died. And my dad went to go see him in the Dakota building. And, John, you know… they were thinking about working together again. And John said, 'You know, I'd love to just go back and record everything again properly this time'. And my dad was like, 'What'? And [John] goes, 'Come on, we probably could do a lot better this time around'. My dad goes, 'What about "Strawberry Fields"? And John went, 'Especially "Strawberry Fields".'
"So the legacy and the importance of that song for me personally is huge. And then you take the multi-track and you go, 'Okay, how do I make Spatial'? And to me, that song kind of suits that world of Spatial Audio, it suits falling into… nothing is real. That's what the line says in the song. And so it suits it. When I was doing this work I remember thinking and putting on my AirPods and going, 'This really works. This really works. OK, listen, guys, this is the reason why this technology should exist. 'Strawberry Fields.'"
Click here to listen to the song in Dolby Atmos.
He's asked about The Beatles work that he's been doing.
"It's not [like] we have marketing meetings and sit in a board [room]. It's Paul and Ringo, and then there's Olivia and Dhani, and then there's Sean and Yoko. And, you know, we communicate. We send stuff around. We go, 'Listen to this,' and they'll make comments and they love the technology, they love the idea of people listening in different ways. And I know this from my dad as well. They never thought 50 years time or 60 years or whatever people would be listening to this stuff. And actually, I was with Paul. We have an Atmos room here at Abbey Road and Paul came to listen to Sgt. Pepper. And we sat and we listened to it. [And he said], 'We were a really good band.' I was like, 'Yeah, you were.' He goes, 'You know, we were really lucky to have your dad.' And I said, 'Well, I think, you know, he was lucky.' And he goes, 'And we're really lucky to have you.' And I went, 'Oh God, no, come on. I think about how lucky I am.' He goes, 'We're all lucky then.' So yeah, there's so much love and passion and care that goes into this. And if I can make them happy, and then other people listen to it, they can hear the passion that goes into it, then that's a job done worthy.
"I still find it hard to believe that that I am given this responsibility. I never thought in my life I'd be mixing or remixing Beatles stuff. And I realized that when I walk into a room at Abbey Road and I can get a four-track, one-inch tape and it has 'A Day in the Life' in it or 'Paperback Writer' or anything, and I can press play and I can hear it how lucky I am and how many people would want to do this? How many people would want to be in that position?"
Martin speaks once again about the magic of Abbey Road Studios.
"My mum started working at Abbey Road in 1948 and my dad started working [there] in 1950. And it took a long time for them to get together, but get together they did. And, you know, without Abbey Road they would never have met. Without Abbey Road I wouldn't exist. [Its] walls are soaked with sound. You walk into that room and you feel as though you're in a magic place and you can't design that. That's the great thing about the magic of music, it happens."

Latest posts by Best Classic Bands Staff
(see all)