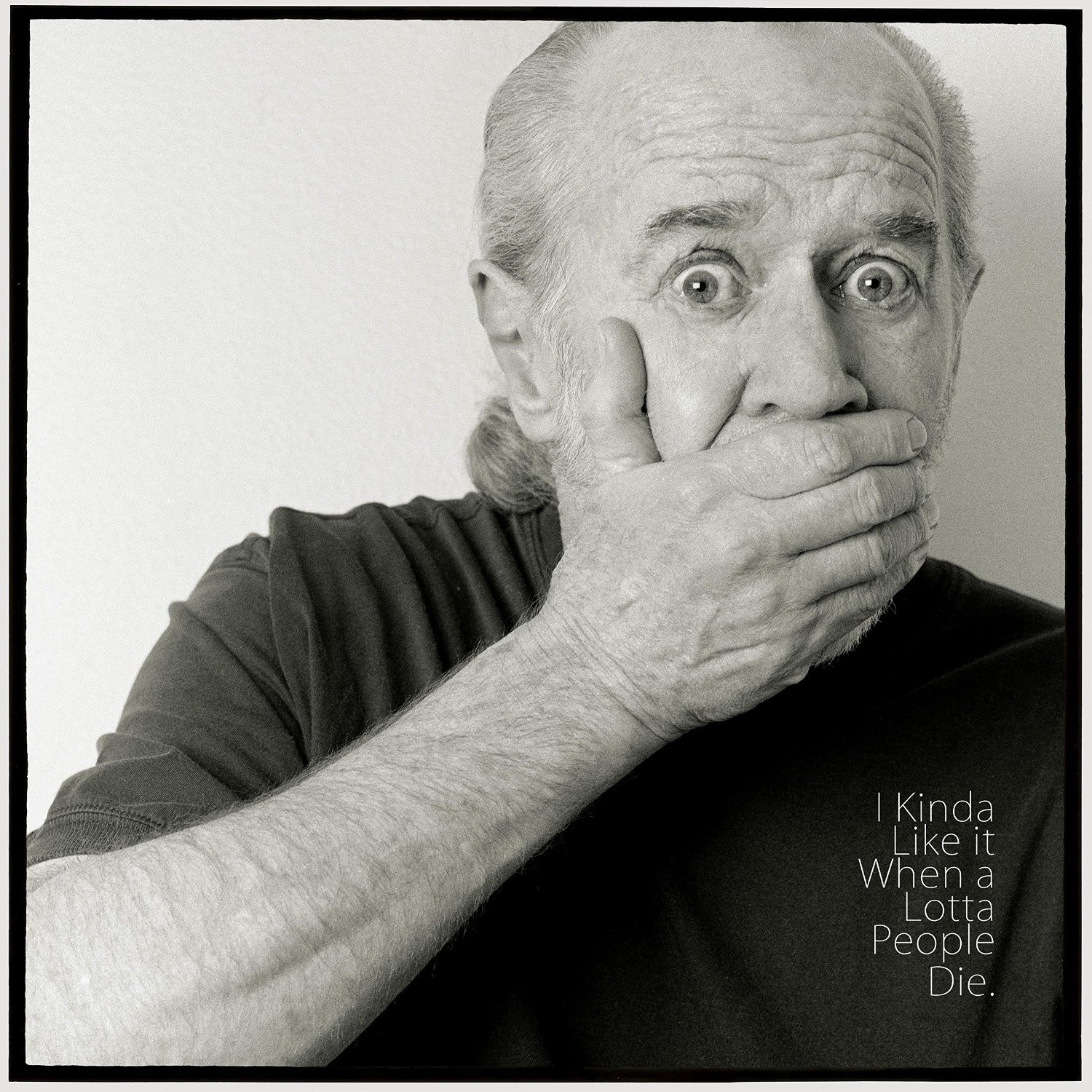 A new album from George Carlin, I Kinda Like It When a Lotta People Die, the first original recording since the comedy legend's passing in 2008, is being released and will debut on SiriusXM. The album features a never-before-released stand-up act performed in the days before the September 11 attacks. SiriusXM subscribers can hear the special on the service's Comedy Greats and Carlin's Corner channels on September 1 – two weeks before the album is made available for purchase.
According to the announcement, Carlin recorded I Kinda Like It When A Lotta People Die at the MGM Grand in Las Vegas on September 9 and 10, 2001. Following the attacks on 9/11, Carlin removed and reworked much of the original act for his 2001 special Complaints & Grievances. Now, for the first time, SiriusXM listeners can hear this material as it was originally conceived, raw and uncensored. Also available is a rare home recording Carlin made in 1957, when the comedian was only 19.
SiriusXM's Ron Bennington will host an original audio documentary on the late comic star, "George Carlin: A Life in Comedy," immediately preceding the album's premiere. Penn Jillette, Kevin Hart, and Seth Rogen – along with those closest to Carlin will reflect on his legacy.
Never miss a post! Sign up for Best Classic Bands' Newsletter; form is on every page.
"After 15 years on the cutting room floor, I'm thrilled that this hidden gem will finally see the light of day," said Jack Vaughn, Senior Vice President, Comedy Programming, SiriusXM. "Dark, twisted, and above all else, funny – it's Carlin at his best."
"My dad was so efficient, he'd use up his material either in his HBO shows or books with nothing leftover. I'm amazed we found this stuff, and the comedy nerd in me was thrilled," said Kelly Carlin, George's daughter. "It's vintage 'crossing the line' Carlin material."
I Kinda Like It When A Lotta People Die will premiere on Thursday, September 1 at 4:00 pm ET on SiriusXM's Carlin's Corner (channel 400) and at 7:00 pm ET on Comedy Greats (channel 94), with subsequent airings running on Raw Dog Comedy Hits (channel 99). The album will be available from MPI on CD, limited edition vinyl, and digital platforms on September 16; click here for pre-order.

Latest posts by Best Classic Bands Staff
(see all)