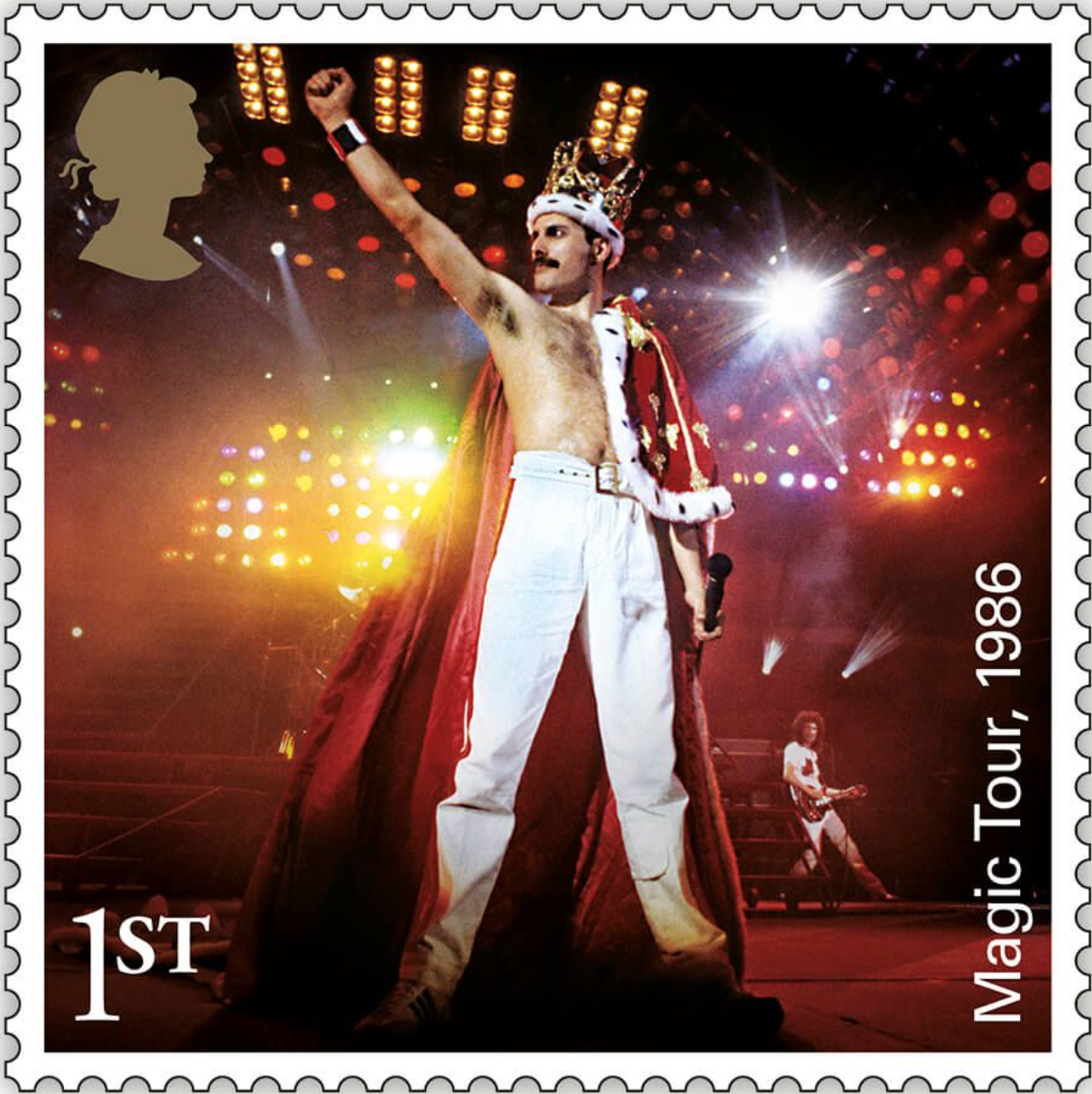 Freddie Mercury was a flamboyant, far larger-than-life entertainer who loved few things more than performing for huge and adoring crowds. Yet the Queen singer's funeral three days after his death on November 24, 1991 at age 45 from AIDS-related pneumonia was a very small, discreet affair attended by only a few close friends and family.
He was the subject of much criticism for only revealing that he was suffering from AIDS the day before his death. But privacy about his personal life and sexuality was something Mercury stressed when alive.
The ceremony, on Nov. 27, was held in the chapel of a London church early in the morning of what was a cold wintry day. Only a reported 35 to 40 people attended, including his parents, the three other members of Queen, Elton John and other close associates. The ceremony was conducted by Zoroastrian priests in the Avestan language according to the tenets of ancient religion Mercury grew up in. The only words the priests said in English was to ask mourners to stand and sit.
United Press International quotes Queen spokeswoman Roxy Meade that "a single red rose was placed on top of the coffin which was carried into the chapel as Aretha Franklin's rendition of 'Precious Lord Take My Hand' was played, followed by 'You've Got a Friend'.
"The ceremony ended with Mercury's favorite aria, 'D'amour sull 'ali Rose' composed by Verdi and sung by Montserrat Cabelle, who joined Mercury in a duet on his 1980 solo album 'Barcelona'."
After the ceremony, his body and coffin were taken to Kensal Green Cemetery in West London where he was cremated. His ashes were given to his longtime friend and companion Mary Austin (to whom Mercury also left his London mansion) to dispose of under the proviso that she never reveal their location. She only says that they did remain in the bedroom of Mercury's home for two years before she distributed them somewhere that will forever remain a secret.
If you're a new reader of ours, we'd be grateful if you would Like our Facebook page and/or bookmark our Homepage.
Mercury was born Farrokh Bulsara in Zanzibar in 1946 but moved with his family in 1964 to the semi-detached home at 22 Gladstone Avenue in Feltham, West London. It was while living at this home that the teen met drummer Roger Taylor and guitarist Brian May, who were already performing together in a band called Smile. Mercury joined them in 1970 and suggested a name change to Queen. Bassist John Deacon joined the others prior to the recording of Queen's eponymous 1973 debut album.
Watch Freddie Mercury – The Early Years

Latest posts by Best Classic Bands Staff
(see all)