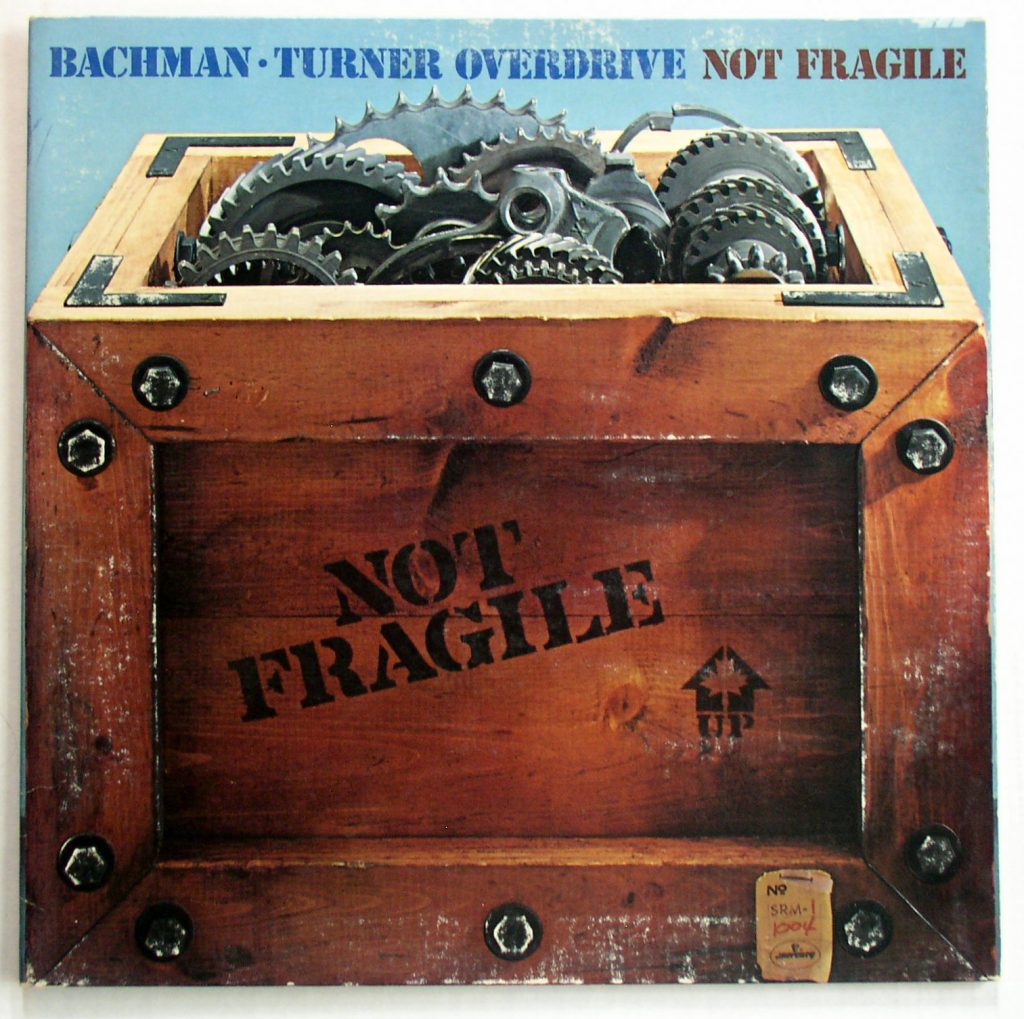 According to a March 2018 post on the social media pages of Randy Bachman, the guitarist's partner in Bachman-Turner Overdrive, Fred Turner, is retiring from touring. Bachman posted: "After touring for over 50 years, singer/bassist Fred Turner of Bachman Turner Overdrive and Bachman & Turner has decided to retire from the road. This talented man has been a friend of mine for a long time. I'm grateful for the joyful music and years we've had together. While he has earned a well-deserved break, I'm going to keep going for as long as I can. Hats off to Fred for a tremendous legacy of rock. Not many can shriek like this man!"
Bachman-Turner Overdrive, also known as BTO, formed in Canada in 1973 from the ashes of a band called Brave Belt, which Randy Bachman formed after leaving the Guess Who. In 1973, BTO was created, with an original lineup that included Randy Bachman (lead guitar, lead vocals), Fred Turner (bass, lead vocals), Tim Bachman (guitar, vocals) and Robbie Bachman (drums). Following the departure of Tim Bachman and the addition of Blair Thornton on lead guitar, thee band's commercial prospects brightened, with the back-to-back single hits "Takin' Care of Business," which reached #12 in the U.S. and "You Ain't Seen Nothing Yet," a #1 hit.
Related: Best Classic Bands' interview with Randy Bachman, on BTO and the Guess Who
BTO would ultimately place 12 singles on the charts in the U.S., and 11 albums, including the 1974 #1 Not Fragile. In Canada, meanwhile, they were superstars, winning several Juno awards and being inducted into the Canadian Music Hall of Fame in 2014.
Randy Bachman left the group in 1977 and the group continued without him, its name abbreviated to BTO. Several full and partial group reunions have taken place in the years since, and the Bachman and Turner reunited in 2010, simply calling themselves Bachman and Turner, using other musicians to fill out the lineup. Bachman and Turner were also inducted into the Canadian Music and Broadcast Industry Hall of Fame in 2011.
Watch BTO perform "Takin' Care of Business" live in 1974
Robbie Bachman died on Jan. 12, 2023.

Latest posts by Best Classic Bands Staff
(see all)