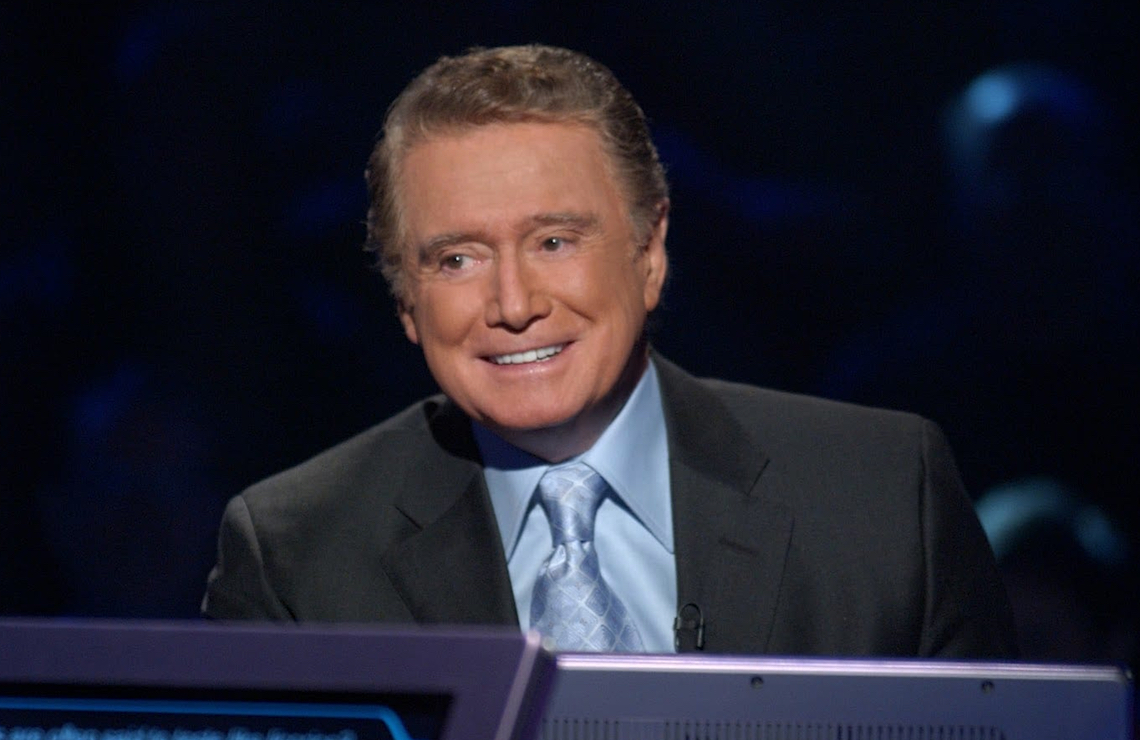 When Who Wants to Be a Millionaire made its premiere on August 16, 1999, it was as a two-week summer program for ABC TV. The brief run was such a ratings success that ABC ordered another two-week run to air three months later for its November sweeps. The game show, with its affable host, Regis Philbin, was such a blockbuster that the network commissioned a regular series. That program launched on January 18, 2000.
The category "reality TV" was not yet in our lexicon. In fact, Millionaire, as it often was called, preceded CBS' Survivor, which bowed on May 31 of that year, as a summer program.
The program became a ratings hit for many reasons. It was the first network game show to offer a top prize of a million dollars to its contestants, and the anticipation among the studio audience when that lofty figure was approached was palpable.
The trivia questions required to advance were so varied that television viewers were often astounded not only for what the contestants knew, but often for what they didn't know. Those watching the program together would regularly shout, "How did s/he not know that?!?" when a contestant wasted one of their "lifelines" on an "easy" question.
Yet, on the very next question, the audience would murmur with approval when that same contestant knew the answer to a physics question.
Perhaps the biggest reason for the program's success was the easygoing charm of nattily dressed Philbin, who provided both a calming influence to a nervous contestant as well as a well-timed wisecrack. Philbin died July 24, 2020, at age 88.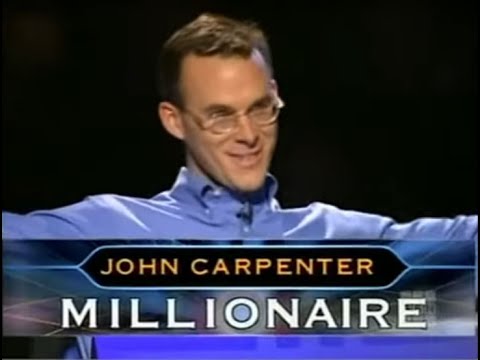 During that second two-week run on an episode that aired on November 19, 1999, an IRS officer named John Carpenter appeared on the show's hot seat.
The 31-year-old contestant breezed through such early layup questions as "On the 'Road Runner and Coyote' cartoons what famous sound does the Road Runner make?" (A: Beep beep) and "Which of these dance names is used to describe a fashionable dot?" (A: Polka)
In between questions, Philbin smooth-talked Carpenter's wife, noting that if her husband won the grand prize the couple would take a trip to Paris.
The $8000 question was "What Steven Spielberg film climaxes at a place called Devil's Tower?" (A: Close Encounters of the Third Kind)
For $32,000, viewers got to see how Carpenter's confidence, when he chuckled at the question. "Which of the following months has no U.S. federal holiday?"
"Of all the guys to get this question!" shouted Regis.
When Carpenter got the question "Which of the following is not a monotheistic religion?" correct (A: Hinduism) for $250,000, he had the studio audience eating out of his hand.
For someone with aspirations to visit Paris, the $500,000 question was a cupcake. "What architect designed the glass pyramid in the courtyard of the Louvre?" (A: I.M. Pei)
The crowd roared its approval.
Watch the historic Nov. 19, 1999 episode of Who Wants to Be a Millionaire
The stunner was not that Carpenter correctly answered the $1 million question. It was the manner in which he did it. He had yet to use any of his three lifelines. It all came down to the question, "Which of these U.S. Presidents appeared on the television series Laugh-In?"
When the four choices were revealed, a broad smile appeared on Carpenter's face. What he did next was a combination of hubris and warmth.

Latest posts by Best Classic Bands Staff
(see all)