When Farm Aid announced on June 13 that its annual food and music festival will take place on Saturday, September 16, at KeyBank Pavilion in Burgettstown, PA, it noted that tickets would go on sale to the public on June 23 at farmaid.org/concert. They sold-out almost immediately.
But for those of you without tickets, there's good news. AXS TV will air Farm Aid 2017 live at 7 p.m. ET. This marks the fourth consecutive year that the network will broadcast the event (and second time that it'll air it live).
Farm Aid 2017, an all-day music and food festival, will feature performances by Farm Aid board members Willie Nelson, John Mellencamp, Neil Young and Dave Matthews with Tim Reynolds, as well as Jack Johnson, The Avett Brothers, Sheryl Crow, Jamey Johnson, Blackberry Smoke, Valerie June, Lukas Nelson & Promise of the Real and Insects vs Robots.
On August 23, Nathaniel Rateliff & the Night Sweats also joined the lineup.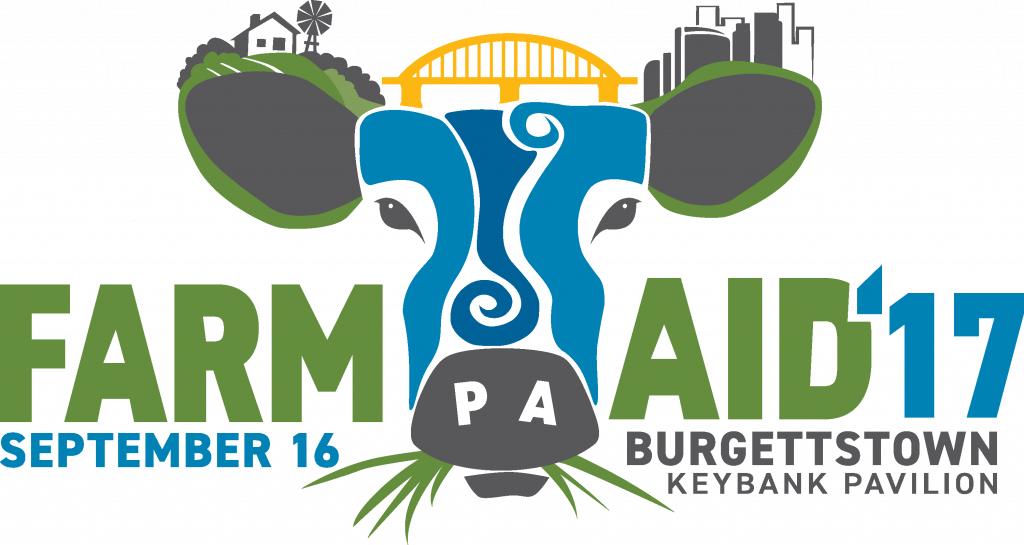 "Family farm agriculture is the heart of Pennsylvania," Farm Aid President and Founder Willie Nelson said. "What's happening in western Pennsylvania and the region shows us that we can count on family farmers to strengthen our communities and connect people. Whether we live in rural or urban places, food — and music — brings us all together."
"For over three decades, Farm Aid has been one of the top music events in the country—not just for the impressive roster of talent it attracts, but for the American farm families it strengthens and supports," said Evan Haiman, AXS TV's Vice President of Programming and Production. "AXS TV is proud to once again bring this incredible event live to our viewers, as the industry's top artists put their tremendous skills on full display for a very worthy cause."
Agriculture is Pennsylvania's leading economic enterprise, and production agriculture and agribusiness contributes nearly $75 billion total to Pennsylvania's economy each year. Home to 58,200 farms, Pennsylvania is ranked 22nd nationally in farm sales. The state is also the birthplace of organic agriculture in the United States and a trailblazer in developing sustainable agriculture practices.
Watch Neil Young perform "Heart of Gold" at Farm Aid 2016 in Bristow, VA
Farm Aid 2017 will mark the third time the festival has taken place in Pennsylvania, with shows in Burgettstown in 2002 and Hershey in 2012.
Related: The first Farm Aid concert
Festivalgoers will experience family farm agriculture firsthand, along with family farm-identified, local and organic foods at Farm Aid's HOMEGROWN Concessions®. Farm Aid's HOMEGROWN Village will feature hands-on activities about soil, water, energy, food and farming. Festivalgoers can also hear farmers and artists discuss pressing issues on the FarmYard Stage, attend demonstrations to learn agrarian skills and celebrate the culture of agriculture in the HOMEGROWN Skills tent and connect with organizations doing critical food and farm work all over the country. Farm Aid 2017's concert greening efforts will include recycling and composting, including compostable serviceware and packaging throughout the venue, with a goal of zero waste.

Latest posts by Best Classic Bands Staff
(see all)