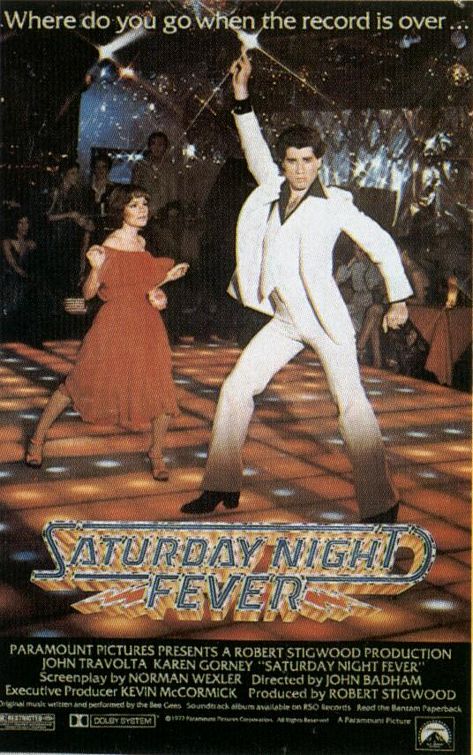 As Best Classic Bands reported earlier today (January 4th), music industry legend Robert Stigwood, whose careered mirrored the classic rock era, has died. Click here for our complete story.
Tributes are coming in from the talented artists and industry figures that he worked with in music, stage and screen.
John Travolta (via People.com): "Robert changed the world and only for the better and he was certainly important to my career. His legacy lives on and he will forever be remembered."
Andrew Lloyd Webber (@OfficialALW): Farewell beloved Robert, the great showman who taught me so much. With love, ALW.
Sir Tim Rice (@SirTimRice): Farewell to the extraordinary innovative generous #RobertStigwood. A vital part of my life (& @OfficialALW's). Thanks for so much, Robert.
Barry Gibb (in a statement via People.com): "Robert Stigwood was an enigma. A victorian figure cast into the sixties to work with Brian Epstein and The Beatles. He hitch hiked from Adelaide to London with a powerful vision to rule the entertainment world. He was almost aristocratic in nature, the mixture of talent and insight from the moment you met him was omnipresent. He signed us as his group at a moment in time when groups were no longer being signed. The odds against us having success was very high but Robert took an act of faith and against the advice of others, became our manager. He also became a member of our family and all the success we had was because of Robert Stigwood. On behalf of Linda and our family we wish you god speed. Every time the first of May comes around I will think of you and I will miss your phone call. We shared so many wonderful moments. I will never forget you my dear friend."
The Who (via Facebook): It is with great sadness that we announce the death of long-time Who associate Robert Stigwood who passed away yesterday at the age of 81. The Australian-born music mogul founded the Robert Stigwood Organisation (RSO) in the 1960s and his own record label Reaction Records. When The Who decided to leave Brunswick and producer Shel Talmy, it was RSO and Reaction who signed them to a record deal. They released five singles on Reaction, 'Substitute' (three releases), 'I'm A Boy' and 'Happy Jack' followed by the EP Ready Steady Who. Last August the Reaction Singles Box was released by Universal Music. 'Stiggy' was also the manager of the Bee Gees and worked with Eric Clapton, Cream and later Blind Faith. Robert Stigwood produced sell-out West End shows including Hair and Jesus Christ Superstar and several films including Saturday Night Fever and Sgt Pepper's Lonely Hearts Club Band featuring the Bee Gees. He was also the producer of The Who's 1975 movie of Tommy. R.I.P. Robert Stigwood, 1934 – 2016.
Eric Clapton (via Facebook): Robert Stigwood, A true visionary, and a lovely man, I will miss him….ec
Spencer Gibb (Robin's son, via Facebook): I would like to share the sad news with you all, that my godfather, and the longtime manager of my family, Robert Stigwood, has passed away. A creative genius with a very quick and dry wit, Robert was the driving force behind The Bee Gees career, as well as having discovered Cream, and subsequently managing Eric Clapton. He was also of course, the creator of the movies Saturday Night Fever and Grease, and many Broadway musicals with Tim Rice and Andrew Lloyd Webber. RSO Records pretty much defined the late 70's. Of course, his biography is very extensive and can easily be found online…..I would like to thank Robert for his kindness to me over the years as well as his mentorship to my family. "Stiggy", you will be missed.
Carrie Rickey (longtime Philadelphia Inquirer film critic, via Facebook): ‪#‎RobertStigwood‬, without whom we might not have enjoyed ‪#‎Cream‬, ‪#‎BeeGees‬ and the early films of ‪#‎JohnTravolta‬, has died. ‪#‎RIP‬

Latest posts by Best Classic Bands Staff
(see all)