July 6, 2020: Ennio Morricone, Composer of 'The Good, the Bad & the Ugly,' and 100s of Other Films, Dies
by Best Classic Bands Staff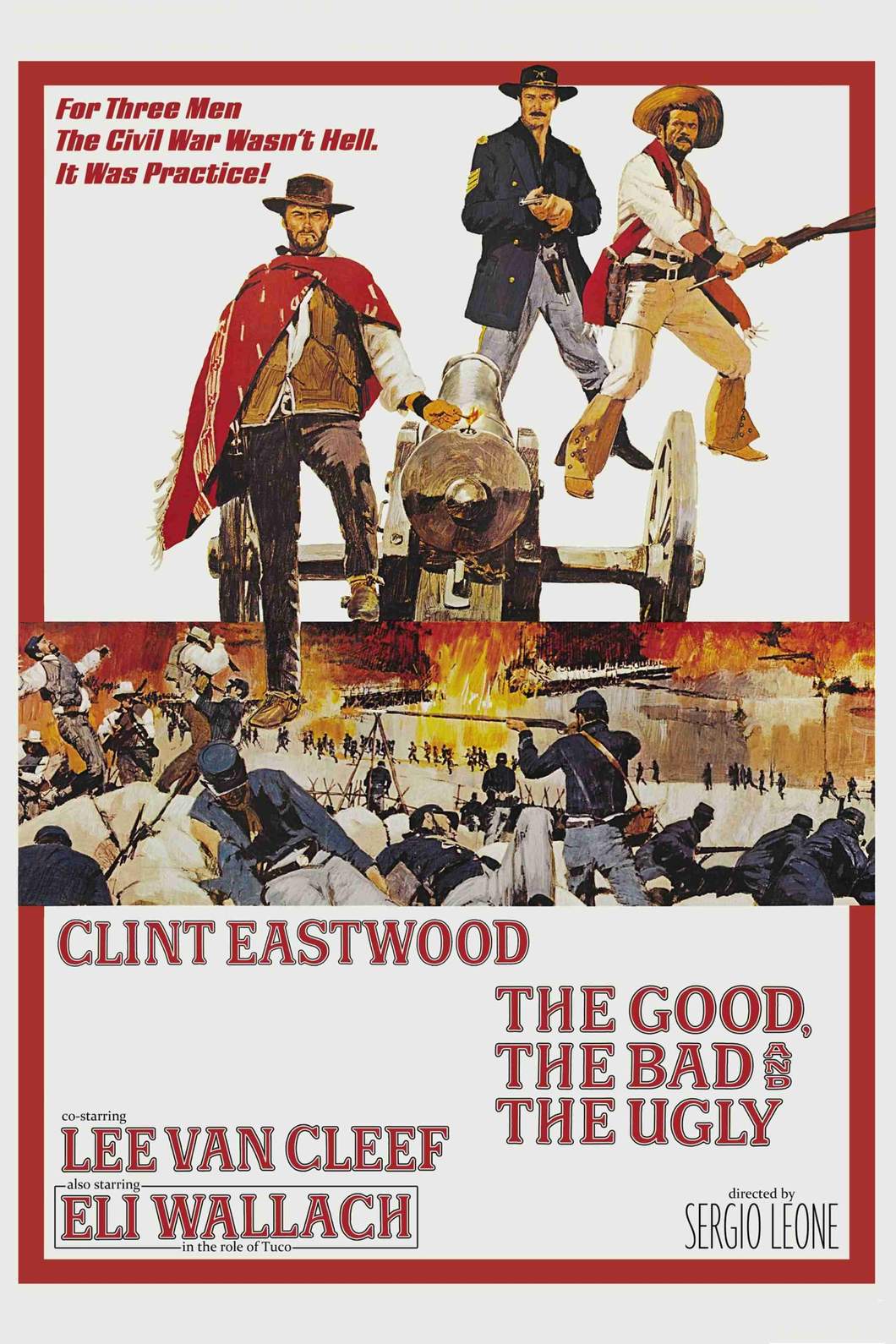 Ennio Morricone, the Italian composer who scored hundreds of films for many of the world's greatest filmmakers, died July 6, 2020, in Rome. He had been hospitalized since the previous week after a fall in which he broke his femur. He was 91.
In a career that spanned six decades, Maestro Morricone scored films for such legendary directors as Wolfgang Petersen, Brian De Palma, Roman Polanski, and Quentin Tarantino. It was for the latter's 2015 picture, The Hateful Eight, that Morricone finally earned an Academy Award for Best Original Score. (He had previously received an honorary Lifetime Achievement Oscar.)
But it was his scores for director Sergio Leone's so-called "Spaghetti Westerns" in the mid-1960s that Morricone remains best known. The three films – 1964's A Fistful of Dollars, 1965's For a Few Dollars More, and 1966's The Good, the Bad and the Ugly – filmed in Italy and starring a young Clint Eastwood as "The Man With No Name," earned the composer a springboard to worldwide acclaim.
Related: Musicians we've lost in 2020
As the All Music Guide notes on his Facebook page, "Morricone amplified the film's plots and drama through ingenious use of diverse arrangements and instrumentation. Jew's harps, dissonant harmonicas, dancing piccolos, bombastic church organs, eerie whistling, thundering trumpets, oddly sung gunfighter ballads, and ghostly vocal choruses — all became trademarks of the Morricone-Leone productions."
The trilogy, all released in the U.S. in 1967, were made on a shoestring budget, reportedly $2 million in all. The films ultimately hundreds of millions at the box-office. Eastwood, at the time best known as the star of TV's Rawhide, became a film star.
The soundtrack to The Good, the Bad and the Ugly was a significant success, reaching #4 on the U.S. album sales chart. A cover version of the main title theme was a pop hit in the U.S. for Hugo Montenegro, reaching #2 on the Hot 100.
Morricone was born on November 10, 1928, in Rome. His career spans more than 400 films. Prior to winning his first competitive Oscar in 2016, he had been nominated for Best Original Score on five occasions, including De Palma's The Untouchables and Roland Joffe's The Mission. His numerous awards include three Grammys and 27 Gold record awards. The soundtrack to The Good, the Bad and the Ugly was inducted into the Grammy Hall of Fame in 2009. In 2008, he was made a Knight of the Legion of Honour, France's highest order of merit.

Latest posts by Best Classic Bands Staff
(see all)