Our earlier contest for progressive rock titans Emerson, Lake & Palmer was so popular with our readers, that we're doing a new one!
Best Classic Bands is going to award three readers with CDs of the next three titles in their reissue campaign. Read on…
The group are seeing their extensive studio and live album catalog get a well-deserved facelift in 2016 and 2017. BMG is re-releasing the recordings with a comprehensive reissue program of ELP's nine studio albums as well as their live recordings and compilations. Phase two arrives on September 30 featuring 2-CD and vinyl reissues of Trilogy, Brain Salad Surgery and Welcome Back, My Friends to the Show That Never Ends – Ladies and Gentlemen… Emerson, Lake & Palmer.
The trio – keyboardist Keith Emerson, who died on March 10, 2016, singer/guitarist/bassist Greg Lake and drummer/percussionist Carl Palmer – were known for their wildly spectacular concerts that incorporated advanced technology and showmanship. They achieved massive international appeal, as they headlined stadium tours throughout the 1970s and 1990s and achieved sales of over 40 million albums.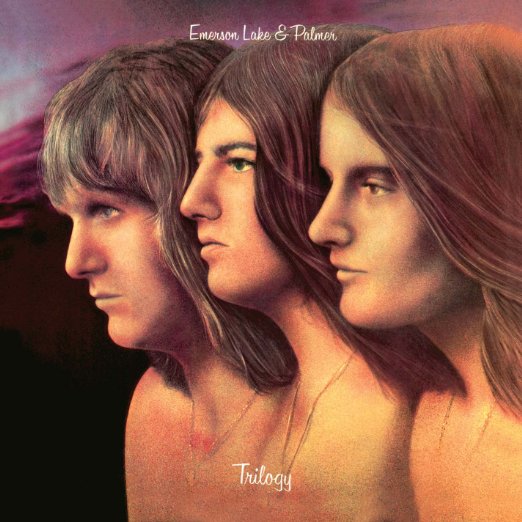 1972's Trilogy (pre-order here) was the group's third studio album and features eight classical-rock numbers, including a version of Aaron Copland's "Hoedown" that would become the band's signature tune, "From The Beginning," which at #39 was their highest-charting U.S. single, and Emerson's ragtime piano performance on "The Sheriff."
Disc one has the original 9-track album, as remastered in 2015. Disc two is an 11-track "alternate album" utilizing Jakko M. Jakszyk's 2015 stereo mixes.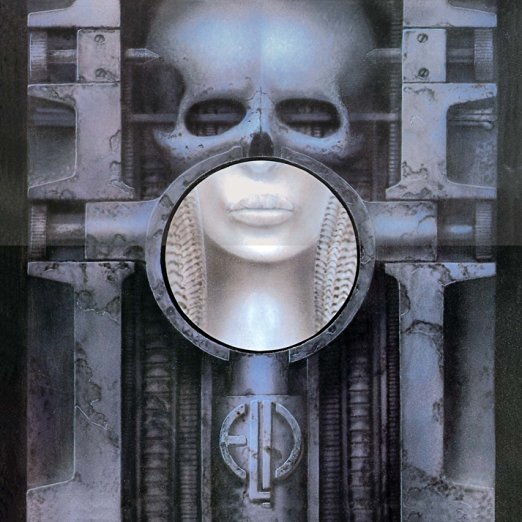 Brain Salad Surgery (pre-order here) is well known for its cover as well as its extended concept piece "Karn Evil 9," which featured the "Welcome back my friends to the show that never ends" lyric.
Disc one of the 2-CD set has the original 8-track 1973 album, presented in its 2014 re-mastered version which also includes the hymn "Jerusalem" and the ballad "Still…You Turn Me On." Disc two is again the alternate album with Jakszyk's 2014 stereo mixes of 13 tracks including b-sides.
Related: Best Classic Bands' interview with Carl Palmer about Keith Emerson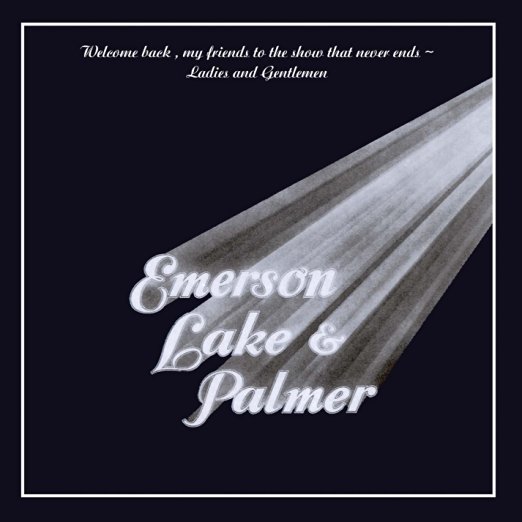 1974's Welcome Back My Friends… was the group's highest charting U.S. album, reaching #4 and represented a career retrospective of ELP's work, during the band's marathon 1973-74 "Get Me A Ladder" world tour. (Pre-order here.)
The 2-CD set features a new 24/96 2016 remaster of the original 1974 release taken from the master tapes. The vinyl version is a 2016 remaster of the original album and the original LP artwork is faithfully reproduced, with a die-cut triple gatefold sleeve and embossed logo.
At Lake's request, the LPs are presented on 140 gsm vinyl to endure a "superior, high quality sound."
(The group's first three albums – 1970's Emerson, Lake & Palmer, 1971's Tarkus and 1971's live Pictures at an Exhibition – were re-released on July 29 in phase one of the campaign.)
So what are you waiting for? Enter our contest stat! Since only three of you will win the 2-CD sets, we'll understand if you can't wait and want to order these great albums right away via the links below…
No purchase necessary. Deadline for entries is 11:45PM Eastern time on September 23, 2016. For complete Best Classic Bands contest rules, click here.
[wcc_contest id=28354]

Latest posts by Best Classic Bands Staff
(see all)