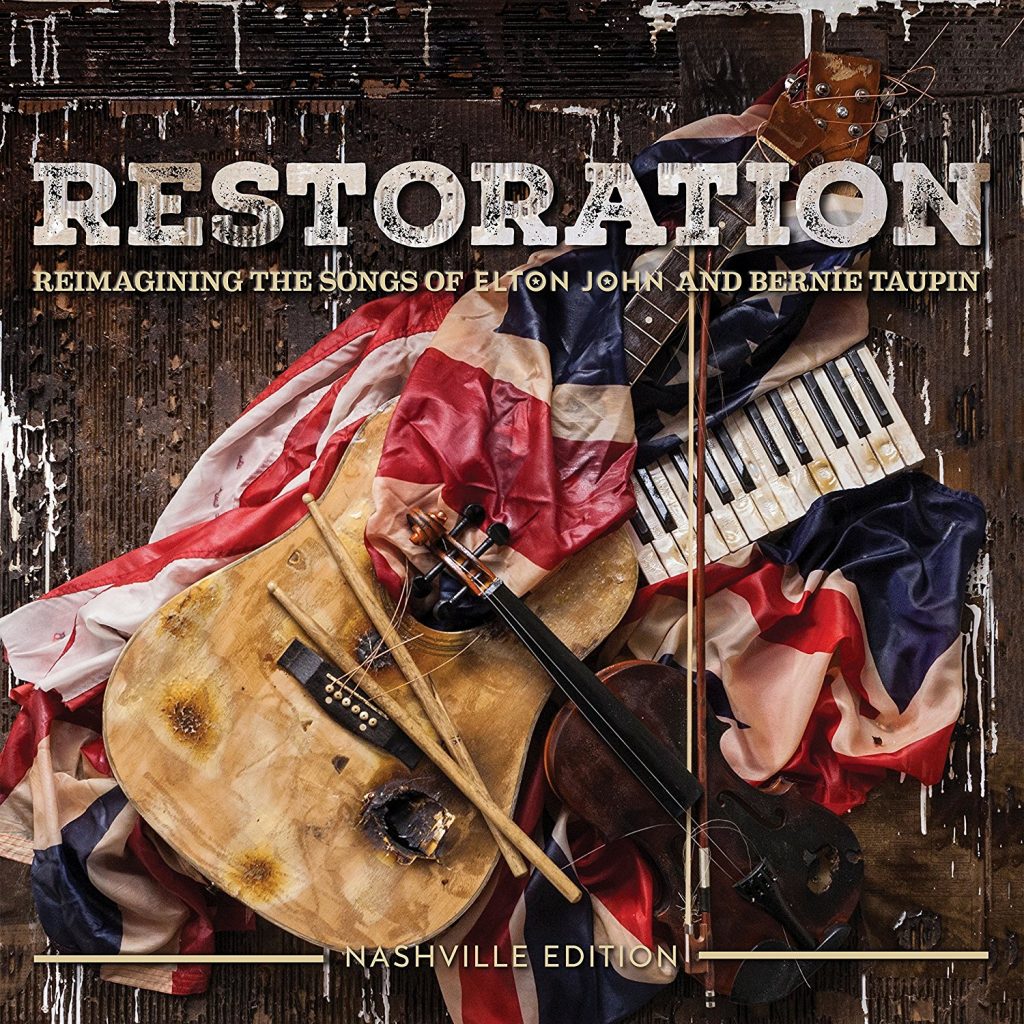 The songs of Elton John and Bernie Taupin are receiving the superstar covers treatment on two separate upcoming releases, one featuring top contemporary rock, pop and R&B/rap stars and the other drawing its talent pool from the world of country. Both albums were released on April 6.
The latter, titled Restoration, on UMG Nashville, is subtitled "Reimagining the Songs of Elton John and Bernie Taupin—The Nashville Edition," and features John and Taupin's songs interpreted by artists such as the Eagles' Don Henley and Vince Gill (together taking on "Sacrifice"), Chris Stapleton covering "I Want Love," Rosanne Cash and Emmylou Harris pairing up for "This Train Don't Stop There Anymore," Miley Cyrus' "The Bitch Is Back" and Willie Nelson remaking "Border Song" in his own image.
Other contributors include Rhonda Vincent and Dolly Parton ("Please"), Dierks Bentley, Kacey Musgraves, Little Big Town ("Rocket Man"), Miranda Lambert and Lee Ann Womack. Order Restoration here.
Listen to Henley and Gill's take on "Sacrifice"
Listen to Stapleton perform "I Want Love"
Related: Revisiting Elton's Madman Across the Water
Listen to Willie Nelson's cover of "Border Song"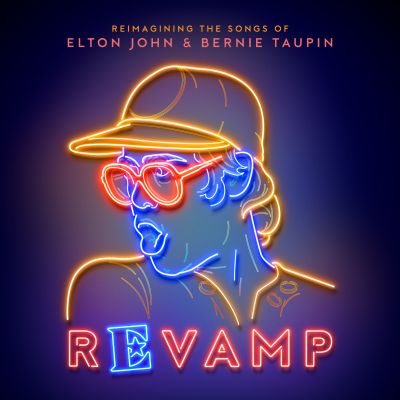 Meanwhile, Revamp, also subtitled "Reimagining the Songs of Elton John and Bernie Taupin" (minus the Nashville part), features artists such as Coldplay, Ed Sheeran ("Candle in the Wind"), Lady Gaga ("Your Song"), the Killers, Mary J. Blige, Florence and the Machine ("Tiny Dancer"), Sam Smith ("Daniel"), Queens of the Stone Age and Mumford and Sons—as well as a return appearance from Miley Cyrus (this time doing "Don't Let the Sun Go Down on Me"). Order Revamp here.
This volume leads off with Mr. John himself, joined by Pink and Logic for a new version of "Bennie and the Jets."
Watch Elton John and Miley Cyrus duet on "Tiny Dancer" at the Grammys
"It's always a huge compliment when an artist loves your song enough to take the time and effort to rework it," said John in a statement about the Revamp project. "As songwriters, Bernie and myself are thrilled when singers we admire and respect as much as those on Revamp choose to add their own unique twist in the process. It means that our music is still relevant and ultimately that our songs continue to reach new audiences. We're humbled and thank them all for their generosity."

Latest posts by Best Classic Bands Staff
(see all)