Electric Light Orchestra's 'Out of the Blue': The Masterpiece from Munich
by Mark Leviton
The saga of Electric Light Orchestra's massively successful double-LP Out of the Blue (over 10 million albums sold, spawning four hit singles and a hugely popular world tour), began in early 1977 Los Angeles. The head of United Artists Records told ELO leader Jeff Lynne he wanted him to deliver a double live album in the mold of Frampton Comes Alive! as ELO's follow-up to their latest album, A New World Record. Lynne liked the challenge of producing a new two-disc set as long as he could record it in the studio, and his boss gave him the go-ahead, but it had to be done fast.
Lynne found that tight deadlines motivated him, and he actually liked "chaining himself to a desk" to write lyrics, which he tended to do only after being satisfied with the music he'd create. "Out of the Blue was probably the hardest work I've ever done," Lynne later wrote, "But also the most satisfying. It was a time of total music for me, and once I'd got rolling, the songs just kept on coming. Total music, and probably most of the beer gardens in Munich, just by way of distraction."
Before heading to Munich, where he intended to record the album at Giorgio Moroder's Musicland Studios in May, Lynne rented a chalet in the village of Bassin, just beyond Lake Geneva in the Swiss Alps. He brought his guitar, and hired a Revox tape recorder and electric piano from a little shop. "For two weeks, I came up with nothing, and I only had four weeks to write this double album! I was sort of thinking, bloody hell, maybe I can't come up with anything. The weather had been really bad and then one day I got up and it was fantastic, the sun was brilliant and shining, all the mountains were lit up and this mist had gone away. It was gorgeous, and I came up with 'Mr. Blue Sky.' I just kept coming up with songs…about 14 in two weeks."
Related: The inside history of ELO
Drummer Bev Bevan, who had been Lynne's partner-in-crime ever since their days with the Move, told journalist Johnny Black in 2014, "Jeff had every song for that album on tape. As usual, he had done it with a piano, guitar and by humming the tune. We always built up an album in the same way: drums and bass first, then piano, followed by rhythm guitar. Electronic keyboards would come next, finishing with guitar solos." Sometimes Bevan would meticulously double his drum parts, getting the "big, heavy, powerful" sound he was known for. Only after instrumental tracks were complete would lyrics be written and sung.
Having gathered his troops in Munich, Lynne began sessions on May 22, with house engineer Reinhold Mack running the board. As Mack told Johnny Black, Lynne often drove him crazy: "He'd say, 'Can you get a big piano sound?' After I tried my best to do that, he'd then say, 'OK, that's really good. Now can you screw it up?' 'What's the point of doing this?' I'd ask. 'I could have screwed it up in the first place!" Still, Mack said they got along well enough during the arduous three months they worked together, especially if Lynne had enough German beer in him.
The other participants included Richard Tandy (playing nearly a dozen different keyboards, including Wurlitzer electric piano, Hohner clavinet and ARP Omni synthesizer), Kelly Groucutt on bass, Mik Kaminski on violin, and on cellos (a key part of the ELO sound) Hugh McDowell and Melvyn Gale. Lynne also played keyboards and a variety of electric Gibson and acoustic Ovation guitars. Lynne and Tandy wrote the orchestral and choral arrangements along with conductor Louis Clark. After a disastrous overdubbing session at a large soundstage at Munich's Bavaria Film Studio, Mack somehow crammed a 54-piece string section into Musicland, with a 32-voice choir doing their parts in the building lobby.
One of the most distinctive elements on Out of the Blue is the Vocoder 2000 synthesizer, which filters the human voice into robotic form. Lynne says a prototype was obtained from the Stuttgart factory: "There was no manual, it was that new. We spent a whole day just getting it to do something, but once we got it going it was beautiful…that was a treat, you always want to innovate and get ahead with technology."
Out of the Blue, released on Oct. 3, 1977, is full of ELO treasures, too many to detail all of them here. The album fades in with the propulsive "Turn to Stone," the set's first Billboard top 20 hit single. Awash in stacked vocals and synthesizers (Lynne plays the Moog bassline), it's cinematic in reach, the swirling string section punctuating beautifully.
The second hit single (#17 in Billboard), "Sweet Talkin' Woman," starts with a baroque string quartet before yielding to one of Lynne's most enticing melodies at a bracing, lilting dance tempo. The background vocals hint strongly at doo-wop and the Beach Boys, and Lynne's falsetto on the chorus recalls both Smokey Robinson and Barry Gibb. It's a miracle of pop production that obviously took many hours to construct, with the indulgence of Musicland's neighbors.
In between those two blockbuster hits is "It's Over," which was the album's fourth single (it peaked at #75). It's a delicate mid-tempo ballad, more conventional than Lynne's other work, seemingly based in early '60s (pre-Beatles) songwriting style, especially that of Roy Orbison, who of course has a song with the same title. It's well recorded and performed, but it's no wonder it failed to chart higher during a period when AM radio was increasingly featuring the likes of Donna Summer, K.C. & the Sunshine Band and the Commodores.
The third side of the LP set is dedicated to the four-part "Concerto for a Rainy Day," composed by Lynne from the very literal details of the weather in Bassin, ending with the epic five-minute "Mr. Blue Sky," one of ELO's most Beatlesque performances. Lynne sings like both Paul and John, and his smooth guitar solo nods to George. It is quintessential ELO, with huffing cellos, sound effects, tempo changes, multiple vocal lines (including that Mack-corralled choir), prominent Vocoder and lyrics that reinforce the absolute joy of the sun coming out. (Additional trivia: During the first part of the suite, "Standin' In the Rain," strings spell out E-L-O in Morse Code, and "Mr. Blue Sky" ends with the Vocoder saying "please turn me over" to point toward the concluding side four.)
The album's last track, "Wild West Hero," went top 10 in England and Ireland as a single (without getting a U.S. 45 rpm release). It goes through so many changes, it's like a "pocket symphony" worthy of Brian Wilson. No wonder Lynne found it impressive enough to finish his dazzling 17-song creation. The chorus is based on Pachelbel's "Canon," with its stately melodic steps. It's one of Lynne's most gorgeous, melancholy tunes, until it goes briefly into a honky-tonk break at 1:40, with Melvyn Gale on piano. After more sweetly sung angst, at 2:43 it goes into a terrific a cappella choral verse, before Aaron Copland-esque strings swoop in, and then a Chuck Berry section begins, like a momentary reprise of ELO's early breakout hit "Roll Over Beethoven."
There's plenty more to admire on Out of the Blue, including the Motown homage "Starlight" and mutant rocker "Birmingham Blues," which quotes from ELO's "Showdown" while paying tribute to their U.K. hometown, but everyone deserves to explore this masterpiece on their own. CD reissues include the rare and quite interesting single "Latitude 88 North," a sort of Beach Boys pastiche that was a bona fide hit only in Iceland.
Bev Bevan, with the agreement of peripatetic jack-of-all-musical-trades Lynne, controlled the ELO franchise from 1989-1999, but Lynne reclaimed the band name with new personnel in 2000 after helming the Traveling Wilburys and many other productions. Lynne, Tandy, Bevan and ELO co-founder Roy Wood were confirmed as members of the Rock and Roll Hall of Fame (class of 2017), and Jeff Lynne's ELO released their 14th album, From Out of Nowhere, in late 2019. Soon after, ELO canceled tour plans due to the Covid-19 pandemic, but don't count them out. Jeff Lynne is not the retiring type.
Watch ELO perform "Turn to Stone" in 1977
Related: Links to 100s of current classic rock tours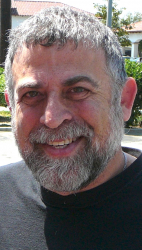 Latest posts by Mark Leviton
(see all)