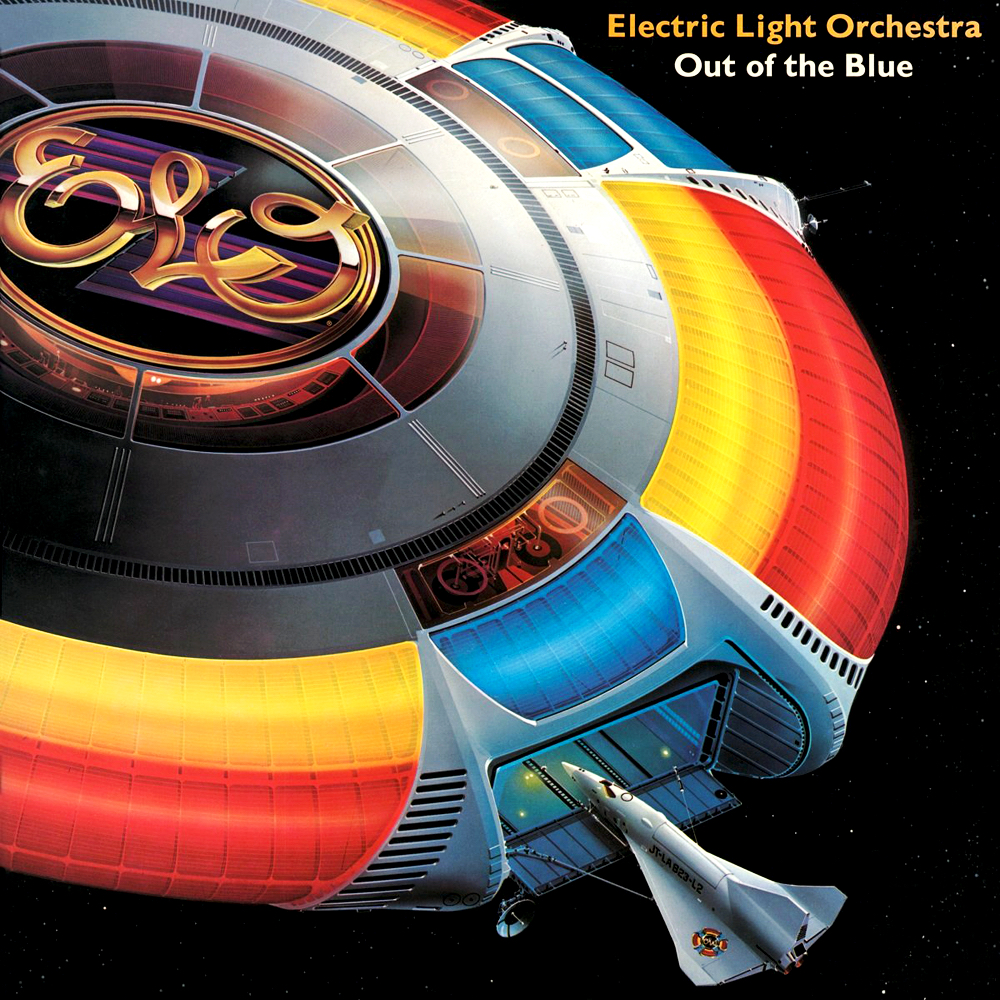 Ask a friend what their favorite two or three ELO songs are and invariably they'll include "Mr. Blue Sky." It's understandable because the cheerful song could well be considered by most fans as the group's masterpiece. Just don't go looking for it on the list of the band's 15 highest-charting singles in the U.S. Because it's not there.
It's not because it wasn't released as a single. It was. The song was the follow-up to the #13 hit "Turn to Stone" from 1977's double-album Out of the Blue.
But in Best Classic Bands' story "Signature Songs That Weren't Chart Hits," we note that "Mr. Blue Sky" inexplicably topped out at #35 on the Billboard Hot 100. (Note: the song reached #6 in the U.K.)
Not to worry. History has been kind to the crowd-pleasing song. A 2020 survey determined that "Mr. Blue Sky" has been found to be the "happiest song ever" based on a poll of 1300 adults in the U.K., ahead of such favorites as Abba's "Dancing Queen" (#4), the Bee Gees' "Stayin' Alive" (#3) and Queen's "Don't Stop Me Now" (#2).
(Others in the Top 10 include Paul Simon's "You Can Call Me Al" (#7), Dexy's Midnight Runners "Come on Eileen" (#6) and Bon Jovi's "Livin' on a Prayer" at #5.)
The Electric Light Orchestra were formed in Britain in 1970 by multi-instrumentalists Jeff Lynne and Roy Wood,  and drummer Bev Bevan, all of whom were in Birmingham, England-based The Move. The fledgling band's vision was to combine plugged-in "electric" instruments with an orchestra of non-traditional rock instruments like cellos and violins.
Related: The inside history of ELO
Their first several albums were modest successes yielding such minor hits as "10538 Overture" and "Roll Over Beethoven," mostly in their native U.K. In 1972, Wood departed the group, amid acrimony. In 1974, their fourth LP, a concept album called Eldorado, finally earned them U.S. success, going Gold and yielding a #9 pop hit, "Can't Get It Out Of My Head." Ironically, the Eldorado LP failed to connect with U.K. audiences.
1975's Face the Music delivered two hit singles, "Evil Woman" and "Strange Magic." 1976's A New World Record featuring the now-iconic ELO spaceship logo, spawned three more chart hits: "Livin' Thing," "Do Ya" and "Telephone Line."
Related: Our review of Jeff Lynne's ELO at NYC's Radio City Music Hall in 2016
When Out of the Blue was released on Oct. 3, 1977 in the U.K. (and mid-November in the U.S.), the group had hit the big time, with a boat load of hit singles, and a significant tour including stadium dates. The double-LP sold a reported ten million copies. 1979's Discovery had two more big hits: "Shine a Little Love" and "Don't Bring Me Down."
The group ultimately earned 15 Top 20 U.S. singles… but not this fabulous song! Stick around for both parts…
Watch a live-to-track version
Despite being eligible for years, ELO finally earned its first nomination for the Rock and Roll Hall of Fame in October 2016. On December 20, 2016, they were selected for induction as part of the Class of 2017.
Related: ELO lights up their Rock Hall induction
But, wait… there's more!
In 2018, in anticipation of the XXII Commonwealth Games, which Birmingham will host in 2022, a handover event was held to pass the Commonwealth Flag to the city from Australia's Gold Coast. Called "Go The Distance," the event, held on April 15, 2018, drew "a young and diverse team of artists… to capture the heart of the city in a short film titled, "We're From Birmingham."
The Birmingham Royal Ballet and a cast that numbers well into the hundreds created a piece that was "shot in one single uninterrupted camera shot [that] traveled across Victoria Square, ending with an aerial shot of Birmingham welcoming the world."
Watch Part 2… the spectacularly choreographed presentation set to "Mr. Blue Sky." The action begins at the 7:45 mark
Bravo! #BRUM
Jeff Lynne's ELO's big 2020 tour was cancelled due to the pandemic. Once rescheduled, tickets will be available here and here.
Finally, watch an animated version of the song, released in 2019

Latest posts by Best Classic Bands Staff
(see all)