'Echo in the Canyon': Quiet Yet Tectonic Shift in Music History
by Brad Auerbach
The opening credits of the 2019 documentary Echo in the Canyon cleverly lay out what to expect: a column of legacy artists listed opposite several current acolytes opining on the former's tectonic influence. Jakob Dylan bridges the two sets of artists, interviewing the elders and guiding his cohorts through modern renditions of songs that forever changed the shape of music.
What a wonderful film.
[The DVD and Blu-ray were released on September 10. Order info is below.]
Brian Wilson, Jackson Browne and Tom Petty define the catalytic role The Beatles played, triggering both The Byrds and The Beach Boys. The latter had already been making waves, but Wilson heard Rubber Soul, which begat Pet Sounds, which in turn begat Sgt. Pepper.
A few years earlier Jim (later to change his name to Roger) McGuinn and David Crosby had become enamored of the Rickenbackers of Lennon and Harrison, kickstarting The Byrds' timeless blend of traditional folk with the electricity of rock.
With the now ubiquitous use of drone photography, director Andrew Slater (with writer Eric Barrett) tells the story how the improbable concentration of the musicians in Laurel Canyon spawned the California sound of the 1960s.
Tom Petty straddles the two eras, speaking lovingly of Rickenbackers and his friendship with McGuinn and Harrison. It is Petty's final filmed interview.
Petty, Graham Nash, Ringo Starr and John Sebastian describe the sunny golden optimism they found when arriving in California.
The archival clips and stills are used well, providing smile-inducing context. Segments from the little known 1968 film Model Shop add texture.
The love and affection for era's the album art (both the music and the graphics) shown by Beck, Fiona Apple, Norah Jones, Cat Power and Regina Spektor poignantly reveal what has been largely missing in today's music.
Listen to Jakob Dylan and Regina Spektor cover Love's 1966 song, "No Matter What You Do"
As between the two towers of The Byrds and Buffalo Springfield, the film does not overtly favor one band over the other. The latter spawned more subsequent music after imploding, but as a songbook The Byrds' music is arguably more timeless.
Stephen Stills is exuberant in describing the early days of Buffalo Springfield, although it would have been good to get the perspective of band members Neil Young and Richie Furay.
Young's ethereal "Expecting to Fly" is the perfect song to open and close the film. (Young and Dylan jam to a Crosby tune over the end credits).
Crosby admits The Byrds choosing Buffalo Springfield as an opening act was a mistake.
Crosby also admits "becoming an asshole" was why he was thrown out of The Byrds, contravening the received wisdom that his song about a ménage a trois was the reason. (More candor from Crosby is in his 2019 documentary by Cameron Crowe, Remember My Name.)
Michelle Phillips describes her fling with bandmate Denny Doherty, about which her husband and bandmate wrote "Go Where You Wanna Go," one of the Mamas and Papas' hits. (Cass Elliot's role as a musical matchmaker is mentioned: she would after this first explosion of music be a key role in hosting a backyard party for Eric Clapton to listen slack-jawed to Joni Mitchell's guitar work and bring together Crosby, Stills and Nash to sing together for the first time.)
Clapton tells how, while in Cream, he heard Stills' "Questions" and was prompted to write "Let it Rain." And Stills describes taking the former song's chord changes from a Judy Collins song. Stills met Clapton and Collins on the same night, after seeing Cream at the Whisky a Go Go. Mention is made of Frank Zappa, Micky Dolenz, Houdini and Tom Mix, who also lived in the Canyon.
Fertile ground indeed.
The film's title is both accurate and optimistic; most people agree that history does not repeat, but it echoes. [Jakob Dylan turned 50 on Dec. 9, 2019.]
Related: Links to 100s of classic rock tours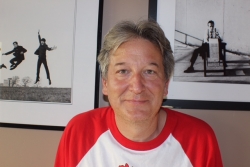 Brad Auerbach has been covering the media, entertainment, travel and technology scene for many years. He has written for Forbes, Time Out London, Village Voice, Entertainment Today, LA Weekly and early in his career won a New York State College Journalism Award.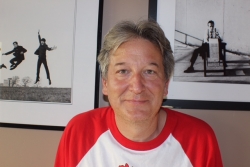 Latest posts by Brad Auerbach (see all)