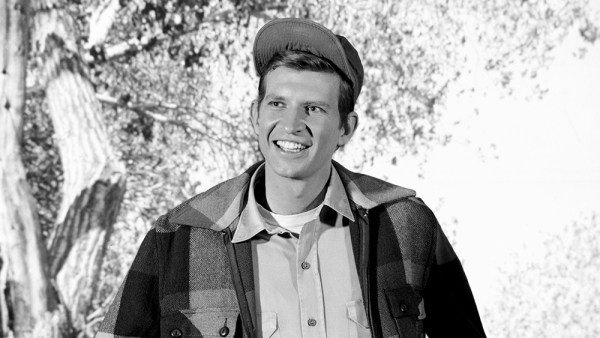 Actor Tom Lester, best known for his portrayal of the character Eb Dawson in the 1960s sitcom Green Acres, has died, according to online obituaries. He was 81.
According to a post on his brother Michael Lester's Facebook page, Thomas William Lester, who also became an evangelist, "died of complications from Parkinson's Disease on April 20, 2020, in the Nashville, Tennessee home of his fiancée and long-term caregiver, Jackie Peters."
Lester appeared in nearly every Green Acres episode between 1965–71 and appeared in two feature films, Gordy and Benji. He was the last surviving regular cast member of Green Acres.
An absurdist comedy set in the Petticoat Junction and Beverly Hillbillies universe, Green Acres was the surreal imagining of city slickers relocated to a rural life. Affluent New York City lawyer Oliver Wendell Douglas (Eddie Albert) acted on his dream to trade downtown for a country farm, dragging his unwilling, privileged wife, Lisa Douglas (Eva Gabor), along to the removed abode. But idyllic country charm quickly turned to ire and the pragmatic Douglas found himself perpetually at odds against the "insane" world around him.
"I always say Mrs. Douglas makes the best hot water soup in the valley," says Eb.
Albert died in 2005 at age 99. Gabor, the youngest of the Gabor sisters, died in 1995 at age 76. Pat Buttram, who portrayed the oily salesman, Mr. Haney, died in 1994 at age 78.
Other prominent characters on the series were the Douglases' neighbors, Fred and Doris Ziffel, as well as their pig, Arnold; local carpenters the Monroe "brothers"; shopkeeper Sam Drucker; and county agent, Hank Kimball.
The series can be seen on MeTV, which airs the program at 9:30 p.m. on weeknights.
"In 1948, Lester became a born-again Christian. During and after his role as Eb, he became more involved traveling the nation, preaching a message of Christian faith and obedience.
"Lester was a conservationist and spent many enjoyable years on his farm in Jasper County, Mississippi, where in 1997, he was the recipient of Mississippi's Wildlife Farmer of the Year award."
Lester was born September 23, 1938, in Laurel, Mississippi, one of two sons of Pat W. Lester (1913-2009), an accountant with Gulf Oil, and Mary Sue (Thornton) Lester (1914-2009), a manager with Home Interiors and Gifts. He is survived by his brother, Michael T. Lester, a retiree of Corporate Energy, in Hattiesburg, Mississippi, two great-nieces, Haleigh and McKenzie, one great-great niece, Scarlett, and one great-great nephew, Wes in Newnan, Georgia.
Related: When Gomer Pyle sang "Blowin' in the Wind"
Michael Lester added:
"Death leaves a heartache,
No one can heal.
Love leaves a memory,
No one can steal."

Latest posts by Best Classic Bands Staff
(see all)