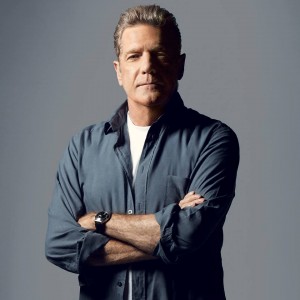 A major tribute to The Eagles has now been postponed due to founding member Glenn Frey's health. The band released a statement Wednesday that said Frey "has had a recurrence of previous intestinal issues, which will require major surgery and a lengthy recovery period."
The Eagles were to be honored at the Kennedy Center in Washington, DC on December 6th, in a ceremony that would also recognize singer-songwriter Carole King and filmmaker George Lucas, among others. The Honors Gala will be broadcast on CBS on December 9th, but the Eagles portion of the ceremony has now been put off until 2016. Frey and Don Henley led the group to the pinnacle of rock music success.
"We send our best wishes to Glenn for a swift and full recovery," Kennedy Center president Deborah Rutter said in a statement. "It felt only right to defer bestowing this extraordinary honor to the group when Glenn could also be in attendance."
Frey has had a long history with intestinal problems, which he blames on his early partying days. "It's from burgers and beer and blow and broads – all the bad stuff I'd been doing to myself," Frey told the Detroit Free Press in 1988 after he was hospitalized with diverticulitis. (He famously became a fitness and clean living enthusiast as a result.)
Frey turns 67 tomorrow and expects to make a full recovery following surgery.

Latest posts by Best Classic Bands Staff
(see all)